If you are someone who supports marijuana legalization or perhaps consumes a bit of the herb, the opportunity to start your own 420 business is the chance of a lifetime.
That's good news because marijuana is more popular today than ever before and a 420 business could help you open the door to success. Marijuana legalization has opened many people to the fact that marijuana isn't as dangerous as they once thought.
With or without experience or large sums of money to invest in a startup, many business opportunities exist in the marijuana industry. While marijuana is a hot topic, there is still a shortage of companies out there. Many of the marijuana-related business opportunities require little money to start and some can be performed at home.
The 420 business ideas below are among the many opportunities out there for anyone that is interested in such a business. People just like yourself open marijuana-related businesses every single day and profit. Now it is your turn.
Check out these 25 awesome 420 business ideas below. In no time, you'll learn that success is not only possible but easy when you involve yourself in the marijuana industry.
1. Create Smoking Accessories
Marijuana smokers use a variety of items to enjoy their herb. Few smokers use only one accessory.

Pipes, bongs, and other similar items are fairly easy to make and quickly sell if they have designs and styles that catch the eye of smokers. Though it may take a bit of trial and error to create smoking accessories worthy of selling, it's a lucrative and profitable hobby that can help you own your own business.
2. Cannabis Club
Cannabis smokers need a place to gather with fellow smokers and friends to have a little fun, but the selection of such clubs is sparse.
Why not open a cannabis club to change that Although you cannot sell marijuana, you can sell products, accessories, and find a multitude of ways to bring smokers together for a good time. You'll need a physical location to host a cannabis club and, of course, some heavy advertising, to make this a success. There are bars and clubs for people who like alcohol. Why shouldn't cannabis smokers have the same?
3. Cannabis Tours
Do you live in a 420-friendly state? If so, why not take visitors on 420 tours of the local hotspots in the area that offer them a good time?
Most travelers love the idea of a 420 tour and don't mind paying for the experience. The tour can include stops such as dispensaries in the area, local hotels, bars, clubs, and other locations that are also 420-friendly.
4. Marijuana Clothing
Most smokers like to rock marijuana fashions.
Provide them with quality marijuana-themed pieces and they'll patronize your business for a long time to come and, of course, tell all their friends that you are around. Smokers love to show their love for marijuana via their clothing. Create t-shirts, jackets, leggings, pins, ties, socks and other items to accommodate their needs and make great money in the process.
5. 420 Cooking Classes
For marijuana smokers, the chance to cook with cannabis is exciting.
For people like yourself who want to become business owners, it offers the chance to help your fellow cannabis enthusiasts and earn money in the process. 420 cooking classes can help others learn how to cook with cannabis butter, how to create cannabis butter, and more. End the night with a little toke and you know that when Bob Marley said that "every little thing is gonna be alright" it is true.
6. Painting Classes
For many marijuana enthusiasts, smoking the herb allows them to release their inhibitions and opens their creative side.
Art is most exciting when your soul has been touched by the herb. There are painting classes all around town that offer fellow artists the chance to come together for wine and cheese. Now it's your chance to bring cannabis lovers together for the same fun.
7. Cannabis Grower
No one can enjoy cannabis without cannabis growers producing quality buds.
If you want to make the big bucks, grow cannabis. It's hard work but the efforts pay off in the form of great smoke whenever you want it plus awesome profits. You cannot go wrong as a cannabis grower. If you have space or means to obtain the space and the required licensed, look into this cannabis opportunity.

8. Create Yummy Edibles
Maybe growing marijuana isn't quite what you had in mind. It certainly isn't a job that everyone enjoys. Perhaps you can still involve yourself with the creation of 420-products by producing edibles for local dispensaries?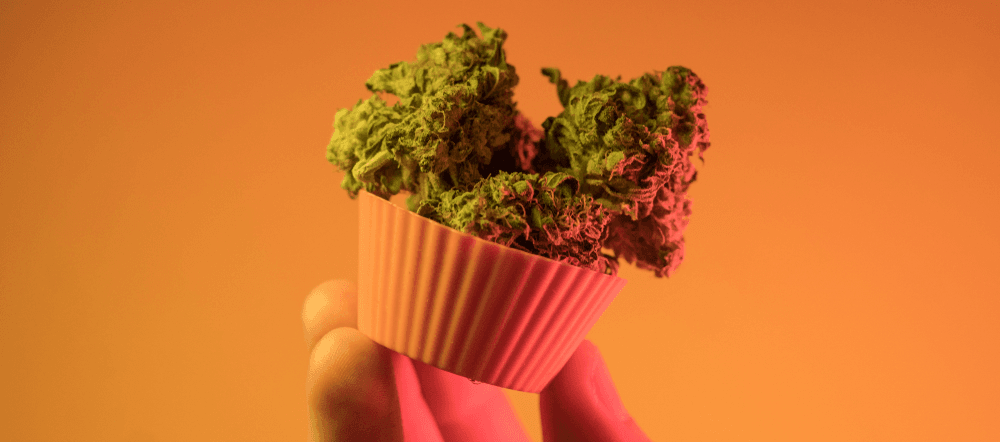 Brownies, gummies, hard candies, coffees and colas, muffins, and a ton of other types of edibles are simple to make and sell quickly.
9. Beauty Products
Lotions, mascara, lip balms, lipsticks, and lip glosses -there is an endless list of beauty products made these days that contain CBD or marijuana. And, as you probably imagined, people love them -even those who do not consume marijuana.
Why not try your hand at making a few of these goodies? If you make great products, it is not difficult to make great profits with these items.
10. Business Consultant
New marijuana businesses need consultants to help them kickstart their brands the right way.
While it's pretty easy to become successful in the 420-industry, doing things the right way helps build a name and even more money. Your job as a business consultant is to ensure that the cannabis company does things in the most productive, profitable manner.
11. Growing Products
Marijuana growers and producers need a variety of products to ensure they grow high-quality buds indoors and outdoors. This includes LED lighting, humidifiers, special soils, and a variety of additional products. Perhaps you can help growers produce the best products by offering them a line of quality grow products.
You may need some skill to produce these products and equipment as well.
12. 420 Lodging
Few hotels, hostels, or Airbnb's are 420-friendly, even in states that marijuana is legal. Travelers arrive to learn they cannot smoke cannabis are oftentimes sad and left wondering where to go to enjoy a bit of herb. That leaves smokers in a bind when they simply want to indulge and enjoy their trip. Now is your chance to change that.
Your 420-lodging is a breath of fresh air for travelers who need a comfortable, relaxing place to stay as they indulge in a bit of the herb.
13. Social Media Marketing
Cannabis businesses depend on both word-of-mouth and advertising to help them become successful.

Social media marketing is an important part of their business since so many people use sites such as Facebook, Instagram, YouTube and even cannabis friendly social media sites to find new products, services, and businesses. If you have the expertise and gift for gab, perhaps you can help build the brand's audience by serving as a social media marketer.
14. Head Shop
A head shop is a store that sells all of those great products and accessories that smokers want and need to enjoy their smoke sesh.
Open a headshop and sell pipes, bongs, rolling papers and tools, vaporizers, dab rigs, dab tools, and other items to get your cut of the marijuana pie. You can buy a building or rent it, depending on your financial situation. Or, operate your business from home until things take off. Head shops thrive in the local community and online.
Better yet why not offer both?
15. Health Consultations
You can provide health consultations to people who are interested in using marijuana or CBD to improve their health, but who may lack information to do so with confidence. A person must begin using cannabis with complete confidence and consultation provides them with the necessary information for that to happen.
You may need to take a few college classes before offering client health consultations, but it is a fun and rewarding career that offers great profits for those who are willing to offer the service.
16. 420 Website
A 420 website can provide smokers with a variety of information, products, services, connects, and more. It's easy and affordable to start a website and through affiliate marketing, advertising, etc. you can make a nice chunk of change without any additional work necessary.
Don't rush into creating the website. Instead, carefully consider what you'll offer, the layout, etc. so your site stands above the competition. Expand your horizons to enhance the profits.
17. Weed App
A weed app allows the user to enjoy marijuana-related content on-the-go from their smartphone at their leisure. It can take a bit of time to create an app worthy of offering to consumers, but it is worth the effort.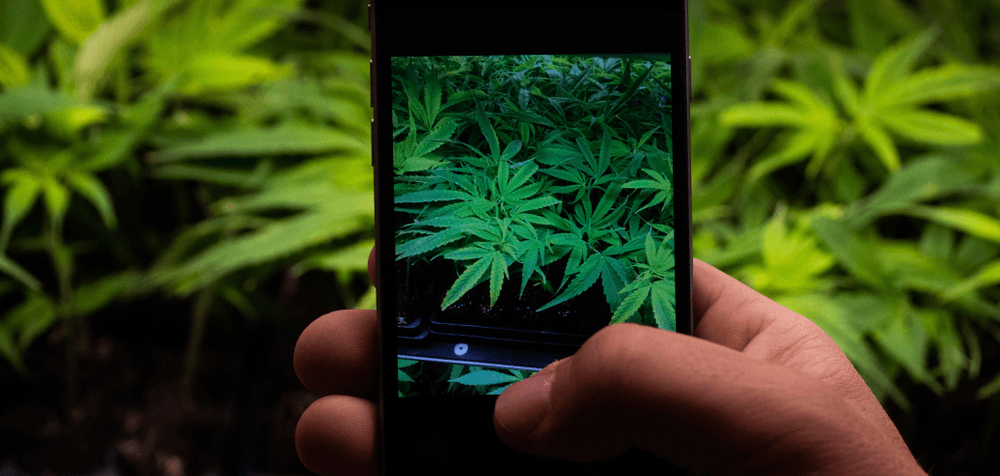 Offer users a game, a list of local dispensaries, weed coupons, socialization, or your choice of other fun. Free apps with in-app purchases are most popular, but even low-cost weed apps do well in today's 420-friendly world.
18. Become an Artist
People are passionate about marijuana. They love to show it off on their clothing and through other forms, including artwork. Whether you paint, sculpt, or offer another type of artwork, tailor it toward marijuana smokers and you can rake in nice profits.
Many e-commerce shops offer a great platform in which to sell your goods or you can use social media and other avenues for the purpose.
19. Reviewer
New marijuana strains come out on what seems like a daily basis. Many people turn to reviews to determine if the new strains are worth a try. Can you think of a better job than testing out the new strains (and the old strains alike) to give others your opinion?
Many magazines, ezines, and local publications can help you get started and/or provide a platform to reach your audience and the cash in this exciting field. For the average smoker, this is a dream job come true.
20. Weed Podcast
Many people enjoy listening to podcasts when they cover topics of interest.
Start a 420 podcast and you'll quickly gain new listeners and fans as you have a great time. It's possible to start a podcast without a lot of money and from the comforts of home. It is fairly easy to turn a podcast into a profitable business in a relatively short period if you can build a fanbase and do things the right way.
21. Marijuana Books
Whether you write traditional printed books or join the eBook industry, making money by sharing your knowledge with others is simple.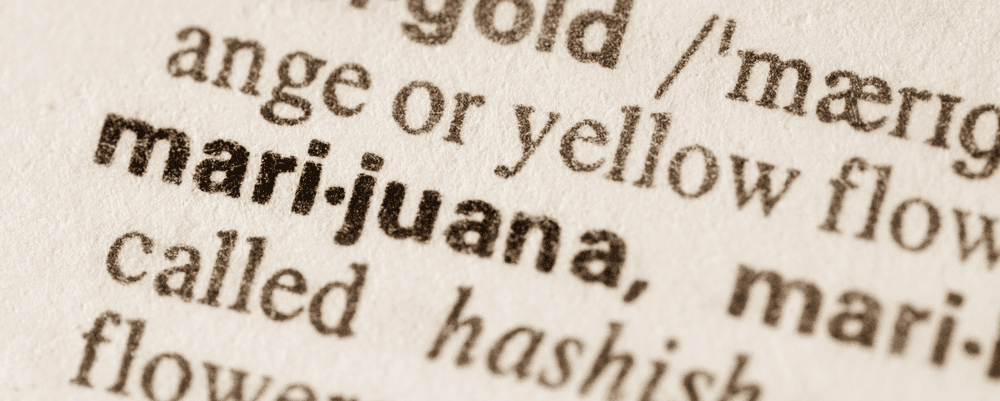 If you have good grammar and writing skills, eBooks covering various 420-topics fly off the shelves. Once you get the hang of things, writing and selling your marijuana books is profitable and simple.
22. Cannabis Housewares
Marijuana housewares are cool but there is still a lack of companies offering such products.
Now, you can enter the industry and make a nice chunk of change selling various types of marijuana-related housewares. Items such as lampshades, curtains, kitchen accessories, etc. rarely contain weed themes, but your new business can fill the void and make a nice chunk of change in the process.
23. Host or Plan Marijuana Parties
If you have a great personality and like to meet new people, why not open a marijuana party services business?
Many people hold 420 parties, especially on 4-20! As a hostess or planner, yo make sure these events are a complete success. Not only is the money good, but it's also so much fun, it's hard to believe that it actually works. Isn't that what we all strive for in our jobs?
24. Cannabis Florist
Cannabis florists are popping up all over the place, but there's still room for newcomers.
A cannabis florist adds an intricate touch to any ordinary bouquet of flowers, offering the flower tat every 420-consumer wants. It is a pick-me-up for sick friends; the amazing birthday gift that proves you're a good friend; and more. And, for anyone searching for an awesome marijuana-friendly business opportunity, it offers the chance to make great money.
25. Retail Store
Although it's not as easy as 1, 2, 3, opening a retail cannabis shop is certainly profitable.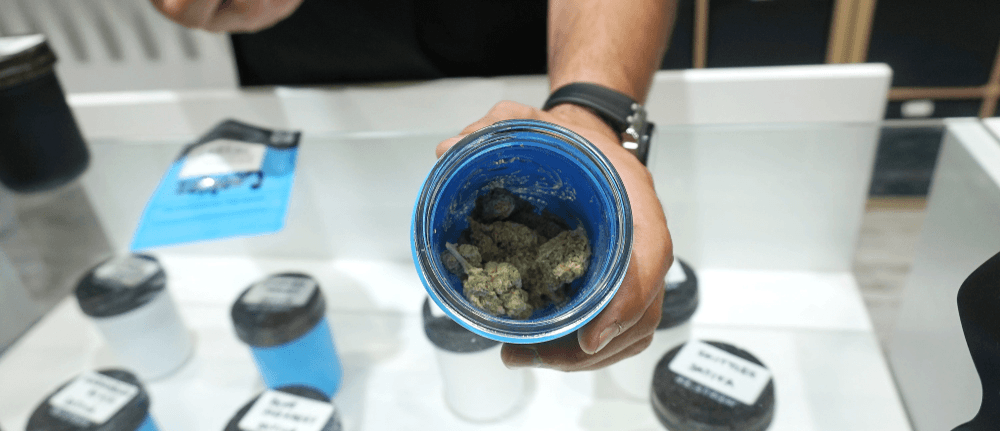 As a cannabis retail store, you'll sell marijuana and associated products to consumers in the area. There is a lot of work involved in this process and a lot of expenses. But, play your cards right and the business can also help you profit six-figures or better every single year.
Wrapping Up
Marijuana sells itself. People love to sit back, smoke a joint or a bowl, and just enjoy life and all that it offers. Marijuana is relaxing and nowadays we know that it also serves as a phenomenal medicine that helps people with various types of health ailments and concerns.
Marijuana is nothing short of a miracle and there is little wonder why it has become so popular over recent years. Marijuana is fun, it is exciting, and it is powerful for everyone that uses the product.
You must simply find the right opportunity that suits your needs. The 25 marijuana-friendly business ideas above are among the best ways to profit in the industry, though there is an endless list of additional opportunities as well. Consider the amount of the investment, your interest in the opportunity, the ease of opening the business, and other similar factors to choose the best business for your 420 needs.
Aren't you ready to take your share of the marijuana profits and become a business owner?