What's more fun than getting stoned and tuning in to a podcast?
If this sounds like a fun way to pass an afternoon, check out some of the best cannabis-themed podcasts available on the internet.
Getting Doug with High
Have you ever wondered what it would be like to hang out with a group of comedians while they're high?
If so, Getting Doug with High might be for you. In this hilarious podcast, comedian Doug Benson hosts several guests from the comedy world to be interviewed while smoking. Guests have included Tommy Chong, Greg Proops, Jack Black, Andy Richter, and many more. Benson regularly asks them for stories about past marijuana experiences and challenges them with cannabis trivia.

The show is also educational, as guests often discuss strains and other products. The show is popular, with over 420,000 subscribers.
The Adam Dunn Show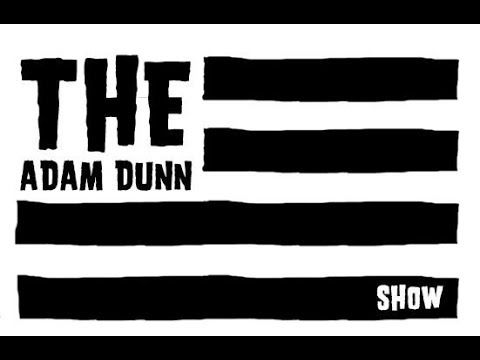 If you're looking for a more serious podcast that discusses the news, science, and culture of cannabis, The Adam Dunn Show is an excellent option.
The show airs regularly, so you can depend on new, quality content every week airing to 6.5 thousand subscribers. The podcast is an excellent way to learn more about cannabis; guests on the show include business leaders, doctors, lawyers, and professionals from the cannabis industry. The podcast also delves into the rapidly changing laws surrounding cannabis use, so tuning in is a great way to keep up-to-date on the latest legal battles.
Host Adam Dunn is a resident of Colorado, the first US state to legalize recreational use, and has been an advocate in the industry for almost two decades.
Great Moments in Weed History with Abdullah and Bean
Ever since mainstream society began condemning cannabis, there have been vicious rumors about its history, dangers, and users.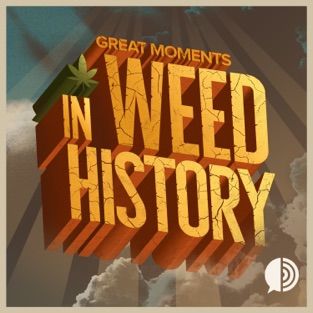 In this podcast, creators David Bienenstock and Abdullah Saeed shed light on the history of this controversial plant. In its premiere episode, the show delved into music icon Willie Nelson and his relationship with cannabis. Other episodes have discussed the history of weed-related slang, Maya Angelou, and even Jesus.
The heavy amount of research that goes into each episode provides fascinating and accurate information without making the podcast dull and dry.
The show's almost 14,000 subscribers can't be wrong.
I'm Too Effing High
In this zany podcast, host James Mastraieni invites popular comedians to join him and indulge in a little weed—okay, a lot of weed.
The premise of the show is to take already funny people and make them even more hilarious by introducing a large amount of cannabis into the equation. The content of the show varies, keeping its 13,000 subscribers entertained from episode to episode.

The guests participate in interviews, sometimes sharing personal stories about cannabis use; play games; perform their comedy; and participate in skits, often with recurring characters and themes. The guests even go head-to-head in comedy challenges, making for a hilariously good time.
High Friends
The burgeoning cannabis industry has become a place where fresh talent can make a name for themselves in a variety of fields, including law, marketing, and management.
In the podcast High Friends, brand strategist Rachel Colic and marketing and communications expert Gill Polard explore a variety of topics related to women in the cannabis industry. The shows thousands of subscribers have been treated to episodes about powerful women in the industry as well as advice on how to thrive in the world of cannabis.


The podcast has covered cannabis research, creating cannabis events, retail space design, craft cannabis, and becoming a cannabis sommelier!
The Brave New Weed Podcast
In The Brave New Weed Podcast, listeners can learn about cannabis without being overwhelmed by a ton of information.
Many of the more serious cannabis podcast dive deep into specific topics and can make more casual listeners feel like their sitting in the back of a classroom. This show takes an educational approach but in a more relatable way.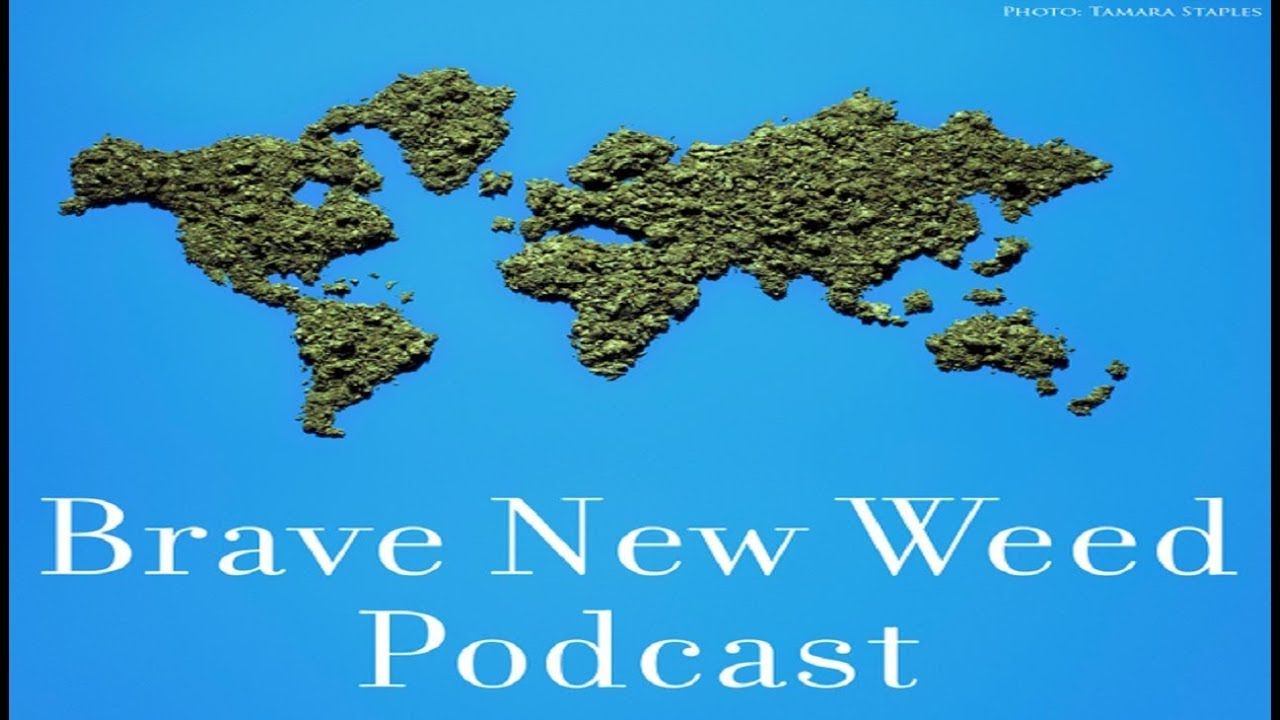 Episodes can range from cooking with cannabis to the science behind the smell of the plant. The show has thousands of followers tuning in regularly to learn a little more about cannabis while still having a great time.
Dude Grows Show Cannabis Podcast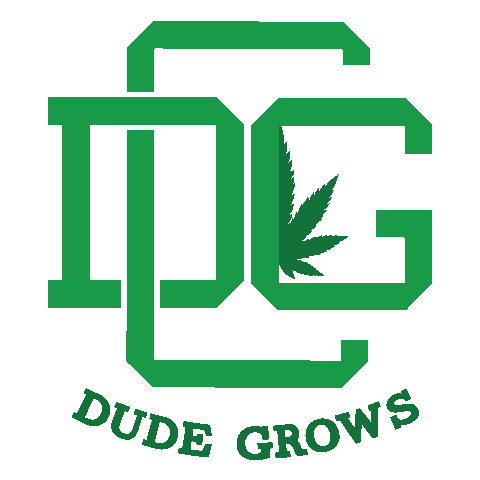 For the last five years, the Dude Grows Show Cannabis Podcast has been the go-to podcast for anyone curious about growing their own cannabis.
The show provides information on how to grow inside of a house, apartment, or building as well as different outdoor locations. Some previous episodes that have delighted almost 3,000 followers have discussed using compost to help your plants grow, getting licenses, and using UV lights to promote growth.
If you've ever thought about growing your own plants or are just curious about how cannabis grows, this podcast provides a wealth of valuable information.
Wine and Weed
Combining two of your favorite things hosts Sterling Brim & Chris Reinacher launched Wine and Weed in early 2019.
In this hilarious yet informative podcasts, the hosts discuss the most pressing current events while smoking a joint and polishing off a bottle of wine. The podcast is a refreshing mix of serious and silly. Episodes have included topics such as censorship in China, conversion therapy, and the Area 51 raid, all while indulging in alcohol and cannabis.
This podcast sets itself apart from other cannabis podcasts because marijuana is not a major part of the show's actual content. The show is still in its early days, but each episode brings in over 1,000 listeners!
Weedsday Wednesday
Many of the more serious cannabis-related podcasts these days tend to focus on the culture of recreational marijuana use.
However, Weedsday Wednesday takes a different approach by focusing on the world of medicinal marijuana. The show covers news, including information about legalization attempts in various countries and states; interviews with doctors and other experts in the field; and reviews of particular strains, providing valuable information about which products to use for your specific ailments.
If you aim to use cannabis as a therapy or treatment, this show with 1,300 subscribers provides a wealth of valuable information.
CannaInsider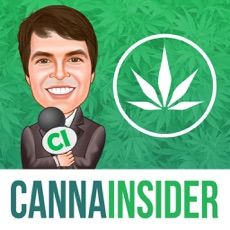 Another of the more serious cannabis podcasts, CannInsider takes a weekly dive into the rapidly changing cannabis industry.
Every week, almost 7,000 subscribers tune in to hear from leading experts about what is happening in the cannabis world. The podcast also looks to the future, discussing developing trends and technologies that are set to make a major impact on the industry. Topics have included molecular enhancement of cannabis, B2B ordering processes for retailers, and the science of cannabis-infused beverages.
This podcast will likely appeal to the science and technology nerds of the cannabis world, providing in-depth information about the advances that keep the industry running.
The Chong and Chong Show
Starring comedy and cannabis legend Tommy Chong, along with his son Paris, it's not surprising that 113 thousand people regularly tune in to The Chong and Chong Show.
The show combines discussions of cannabis news and information with the irreverent humor that Chong is known for. Much of the podcast focuses on discussing the impacts of cannabis culture on the world of comedy and on popular culture. If you're curious about the overlap between the cannabis subculture and the mainstream,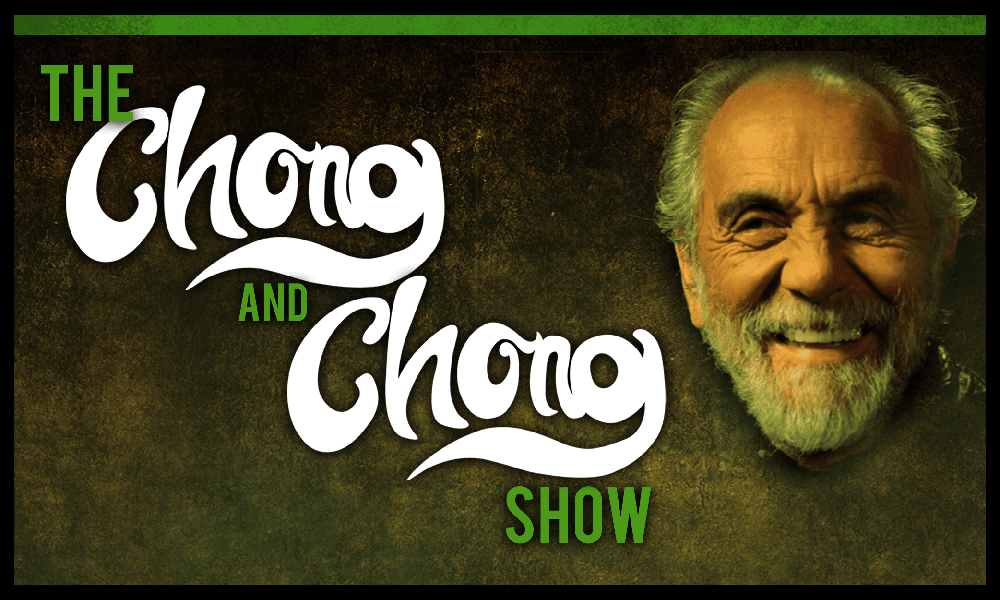 Chong's show breaks it down in an informative and entertaining way that is sure to keep you laughing.
Vote Pro Pot Cast
If the 9,000 regular listeners of Vote Pro Pot Cast have anything to say about the subject, cannabis will soon be legal around the world.
While many other podcasts delve into the topic of marijuana legalization, court battles are the primary focus of this show. Each episode takes a close look at a particular topic relating to legalization, such as bills being passed and proposed in different states, expert opinions on the future of legalization, and even information about how to safely navigate the world of newly-legalized cannabis products.

While the show is educational and informative, don't expect dry content; this show is full of irreverent humor!
Ask The Stoner Mom
Ask The Stoner Mom is a unique twist on a cannabis podcast; this show focuses each episode around a specific question provided by one of its hundreds of listeners.
The focus of the show is providing good information about responsible cannabis use while still having a good time discussing the evolution of cannabis culture. Listeners have commented that listening to the show feels like having a casual conversation over a joint with one of your best friends.
The podcast is great for more casual users who want to make sure that they are indulging responsibly, especially if they are in charge of caring for young children.
Periodic Effects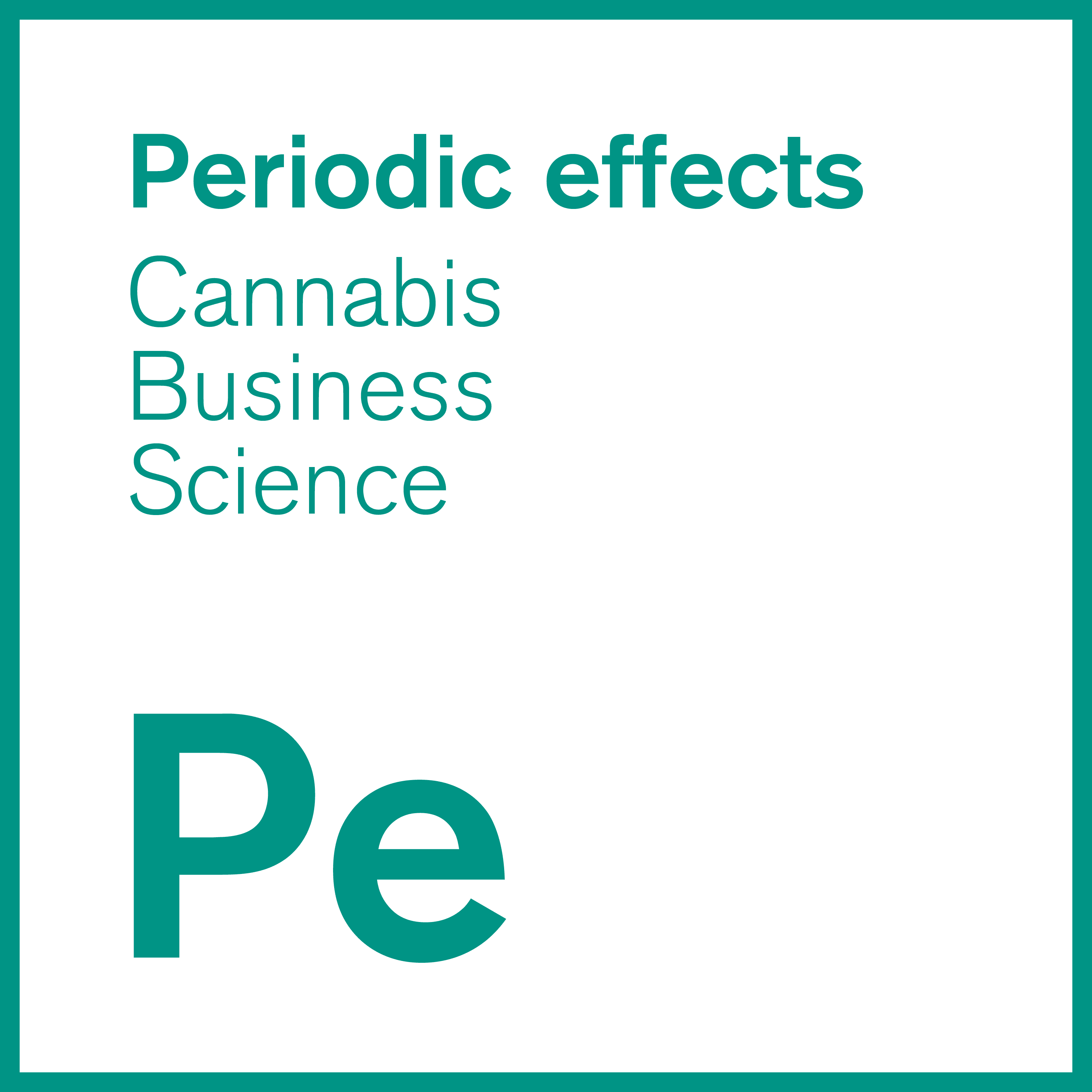 Currently, Periodic Effects only has a few hundred followers; however, those who subscribe to the show rave about its informative discussions of the business side of the cannabis industry. The show is hosted by Wayne Schwind, the CEO, and founder of Periodic Edibles, a cannabis-infused caramel company.
Episodes take deep looks at various topics, such as the benefits and dangers of synthetic cannabis, vape bans, and the outlook of the industry.
If you're interested in getting involved in the cannabis business or are simply curious about where the industry is headed, this podcast provides important information about this side of cannabis culture.
Four High Assholes in a Basement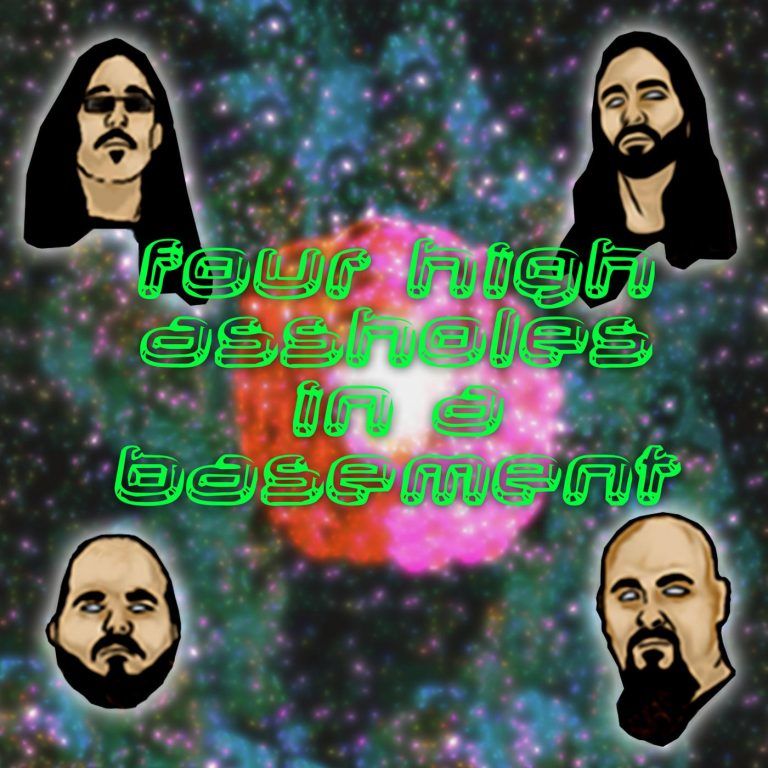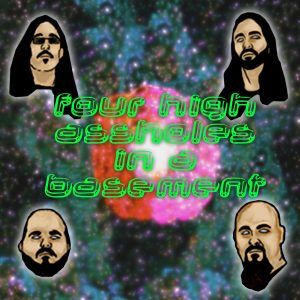 If you're looking for a completely insane, irreverent podcast that features hosts who are stoned out of their minds, look no further than Four High Assholes in a Basement.
Thousands of listeners have tuned in to this podcast to listen to the hosts have completely inappropriate conversations on topics including painting with feces and watching Mel Gibson movies while high on cocaine. Each episode is full of twists and turns that even the hosts don't see coming.
This show is reminiscent of a fever dream where tangents can take up an entire episode, so be prepared to go on a wild ride.
The Marijuana Solution
The Marijuana Solution is another cannabis podcast that is in its infancy with only a few hundred followers, but its content is a gold mine.
Many of the most popular news and culture podcasts related to cannabis focus on the United States.


This podcast, however, takes a more global view of the controversial drug. Rules and regulations regarding cannabis vary widely around the world, and this show is your key to understanding the complicated relationship the world has with weed.
High and Mighty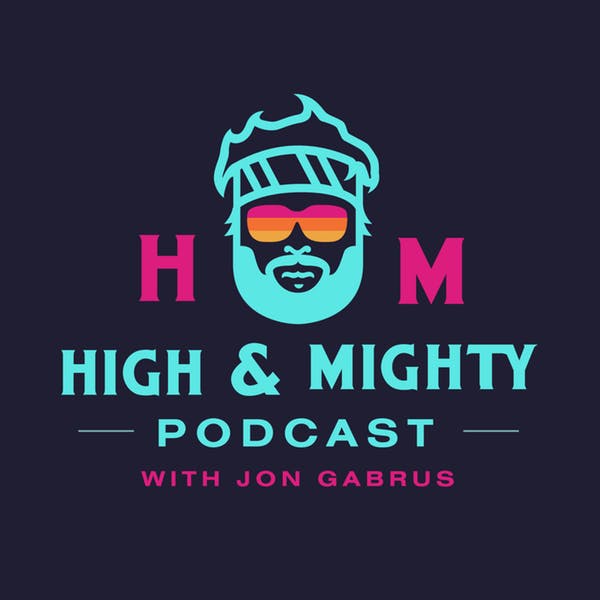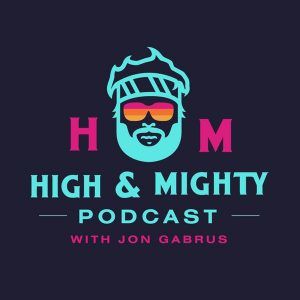 Unlike what the name suggests, High and Mighty isn't just a podcast about cannabis.
As the host, Jon Gabrus, states, "Tangents are not only allowed, they are encouraged." The premise of this show is that Gabrus will discuss anything and anything that interests him, with a focus on cannabis and the culture that surrounds it. The show boasts 50 thousand followers who tune in to listen to his interviews of both his friends and celebrities, reviews of popular children's movies, and cannabis history.
Get ready to laugh while listening to this bizarre podcast that covers anything and everything.
The Mary Jane Experience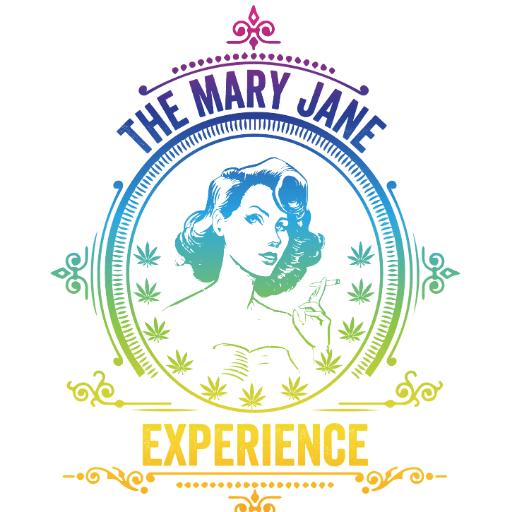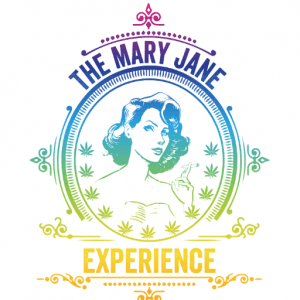 Another new podcast with only a few hundred followers, The Mary Jane Experience prides itself on taking an unbiased approach to report on the current state of cannabis in the United States.
Unlike many podcasts that are unapologetically pro-pot, this show covers the good, the bad, and the ugly. Episodes have discussed issues with CBD bath bombs, cannabis during pregnancy, and partnerships between cannabis merchants and sports teams. If you occasionally indulge in cannabis but don't consider yourself a "stoner," this podcast may be for you.
Highbrow Reviews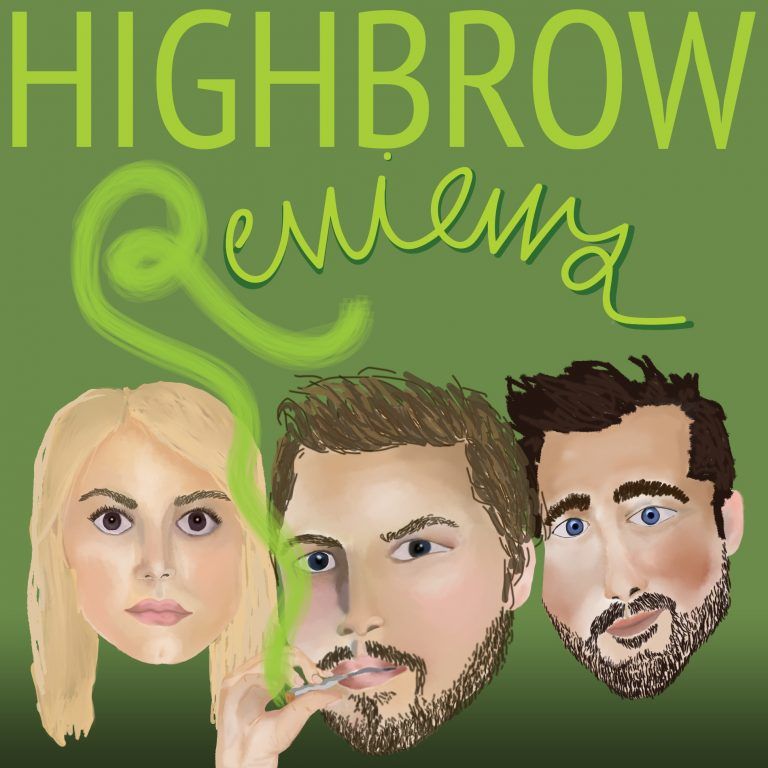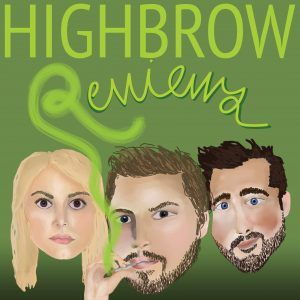 Are you curious about how you might feel about The Little Mermaid while stoned? How about Fight Club? Or even Stranger Things?
In Highbrow Reviews, hosts Chris Newth, Claire Berger, and Max La Bella get high and then review some of the world's most popular shows and movies.
While giving interesting and insightful opinions on the media in question, the hosts also comment on how the movie affects those under the influence.