Over the past few years, the cannabis industry has been exponentially growing.
This exponential growth is mainly because medical marijuana has been legalized across multiple states. This has seen the rise of dispensaries that have also created a demand for cannabis website design agencies. In today's day and age, an online presence is one of the critical elements of any business's success.
Many cannabis businesses with excellent products tend to fall short on the web and product design department, negatively impacting their visibility as a brand in the market. Cannabis web design creative agencies emphasize innovativeness, creativity, and new ideas to keep your business ahead in the game, allowing you to convert the traffic to get a good investment return.
We have compiled a list of the best cannabis website design agencies in the industry today. All these companies have an impressive success track record and offer their services at very reasonable prices.
Marijuana SEO
Marijuana SEO has amassed over 30 years of experience in assisting clients in growing their canna-business through search engine optimization, digital presence, website creation and digital advertising. We help your business expand its reach, allowing you the opportunity to grow your customer network.
SEO is basically the optimization of your website and online presence to rank higher on search engines and attract more organic interactions. Marijuana SEO helps businesses with their SEO and overall online presence, which increases the value and improves efficiencies, leading to excellent interactions with the target population, more traffic, and increased chances of business success.
Marijuana SEO helps its clients develop stronger relationships and interactions with their target audience, which leads to improved traffic, business success, and actual sales in a cost-effective manner.
CannaPlanners
At CannaPlanners, they are passionate about developing the marijuana industry through creative, practical, and beautiful cannabis website design and effective data-driven marketing strategies. CannaPlanners offer services in search engine optimization, website development, and design, logos and branding, product packaging design and creation, and more.


CannaPlanners understand the unique needs of different cannabis businesses. This is why they take their time when developing their strategies for handling each. Their experts and developers take pride in developing websites that are both versatile and user-friendly for the clients.
The firm offers marijuana website design solutions for businesses of all sizes in the cannabis industry. They also help your business make a lasting impression with creative and innovative logos, packaging, print, storefronts, and more.
If you are interested in expanding your brand's reach, building a presence on multiple social media platforms. Cannabis creative agencies like CannaPlanners help you maintain an active presence across a number of social media platforms, allowing you to reach a wider audience.
Happy Chap Creative
The company firmly believes that profitable brands emerge from good stories. This is why they leave nothing to chance when it comes to telling your story in the best way possible. Happy Chap engages in various activities to grow your brand, ranging from visual identity to campaign planning and execution.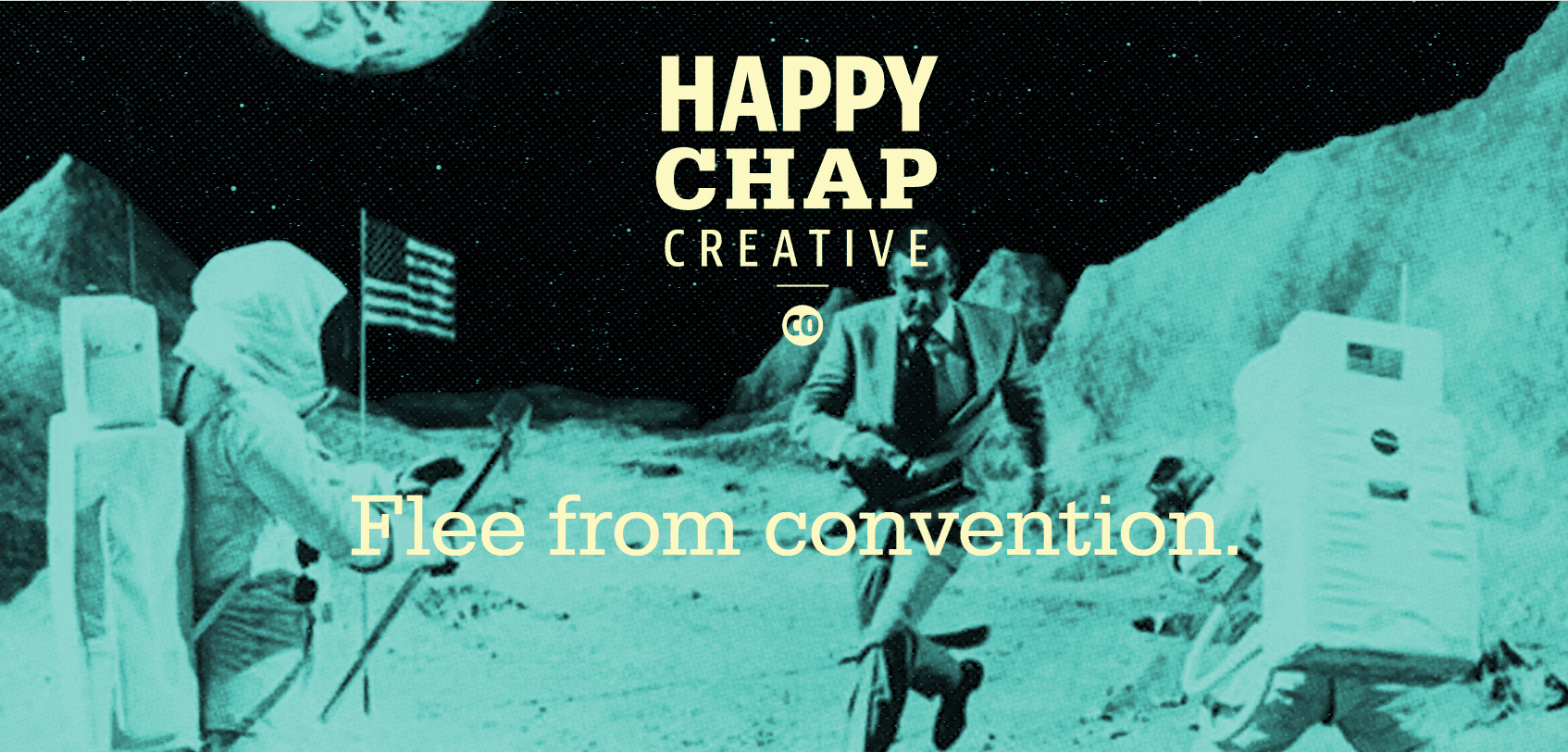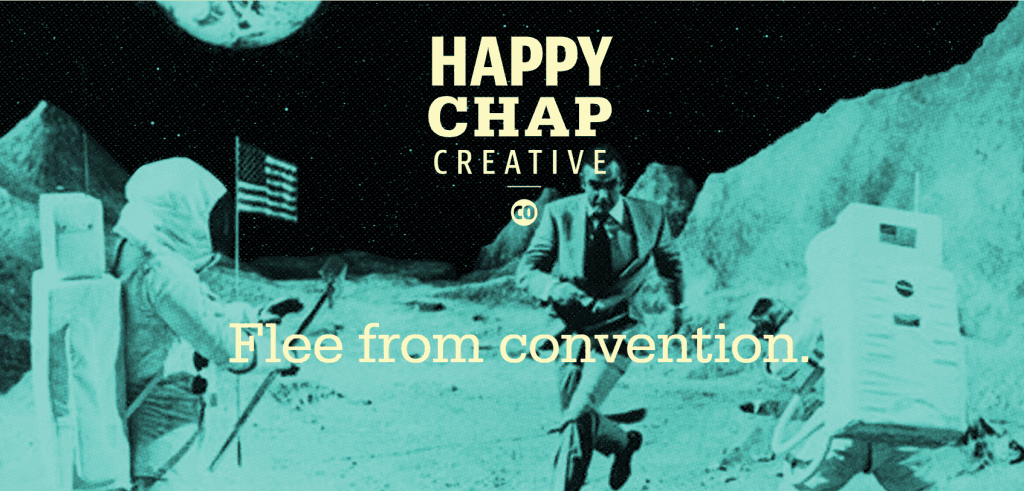 Happy Chap Creative helps individuals and businesses in the cannabis industry get legitimate organic stats through honest communication and an inviting profile. The firm takes time researching industry trends to understand the competition amongst the cannabis industry, which helps its customers design and develop an efficient website that will help establish a long-lasting impression.
Happy Chap will help you establish consistency in the industry, ensuring customers connect and identify with your brand. Your brand image and presence should be consistent across a multitude of social media platforms. This consistency will help your business build a strong brand image and increase brand awareness. Happy Chaps helps you create a solid content strategy that allows remaining relevant in the industry for a long time.
Studio 420
Based in Denver, Studio 420 is one of the most reputed cannabis creative agencies in the industry. The firm engages growers, high-profile dispensaries, investors, retailers, club directories, associations, and marijuana consultants, helping them create and sustain a profitable online presence. Studio 420 uses advanced technologies and marketing strategies to bring your business to the forefront and create a reputable status.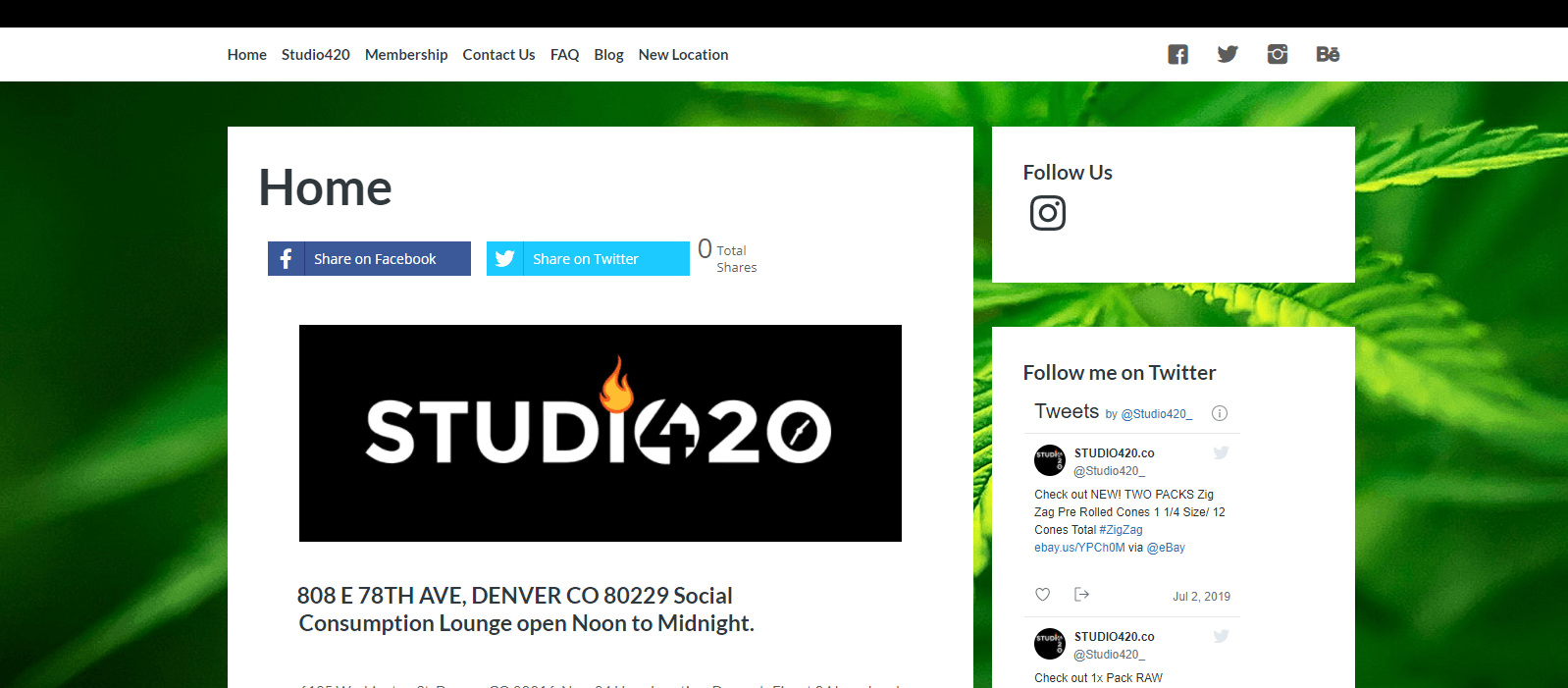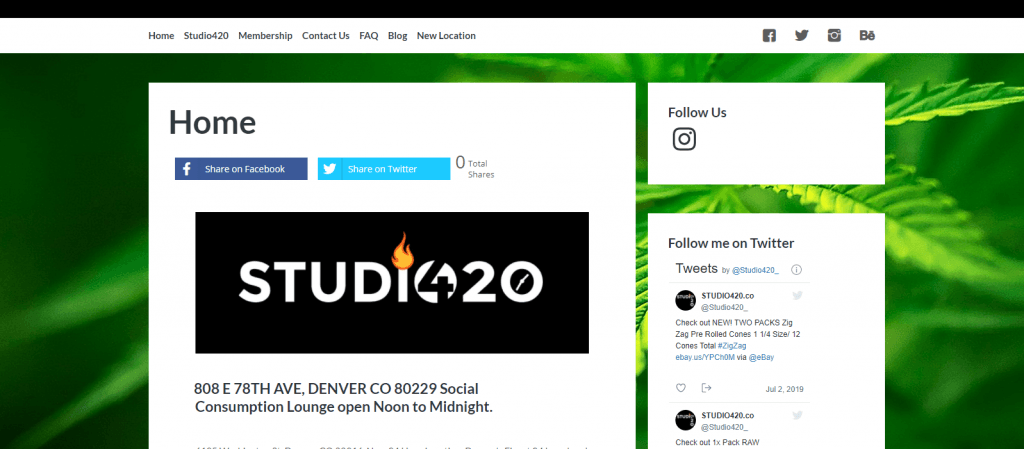 Studio 420 keeps close relations with its clients by listening and understanding their goals and values to help define and develop their position, identity, and presence in the marketplace. They allow clients to achieve sustained growth and realize market potential through strategies, ideas, and solutions that shape the culture and influence the consumers' tastes.
The firm takes pride in being a collective of like-minded individuals with a common goal of promoting the common good of people and communities at large. The team takes collaborative efforts into the heart and continually brainstorms to encourage collaborative thinking and new innovative ideas. Studio 420 uses analysis, planning, deployment, and testing to help enhance the methodology.

The company also believes in social responsibility, recognizing it as a small token of entry into any given industry. If you are looking for a company with a clean track record and tonnes of experience in the marijuana website design and development industry, Studio 420 is the go-to.
Sherpa
Based in Portland, OR, Sherpa has acquired several years of experience in the industry, focusing on the digital landscape. They extend their assistance in a wide range of services to help their clients achieve their digital marketing vision, allowing their business to succeed in the crowded market.
With a deep understanding of the marijuana industry, Sherpa allows its clients to have an edge when dealing with their competition. Over the years, they have been working with dispensaries and marijuana businesses in significant projects to understand the cannabis market business better.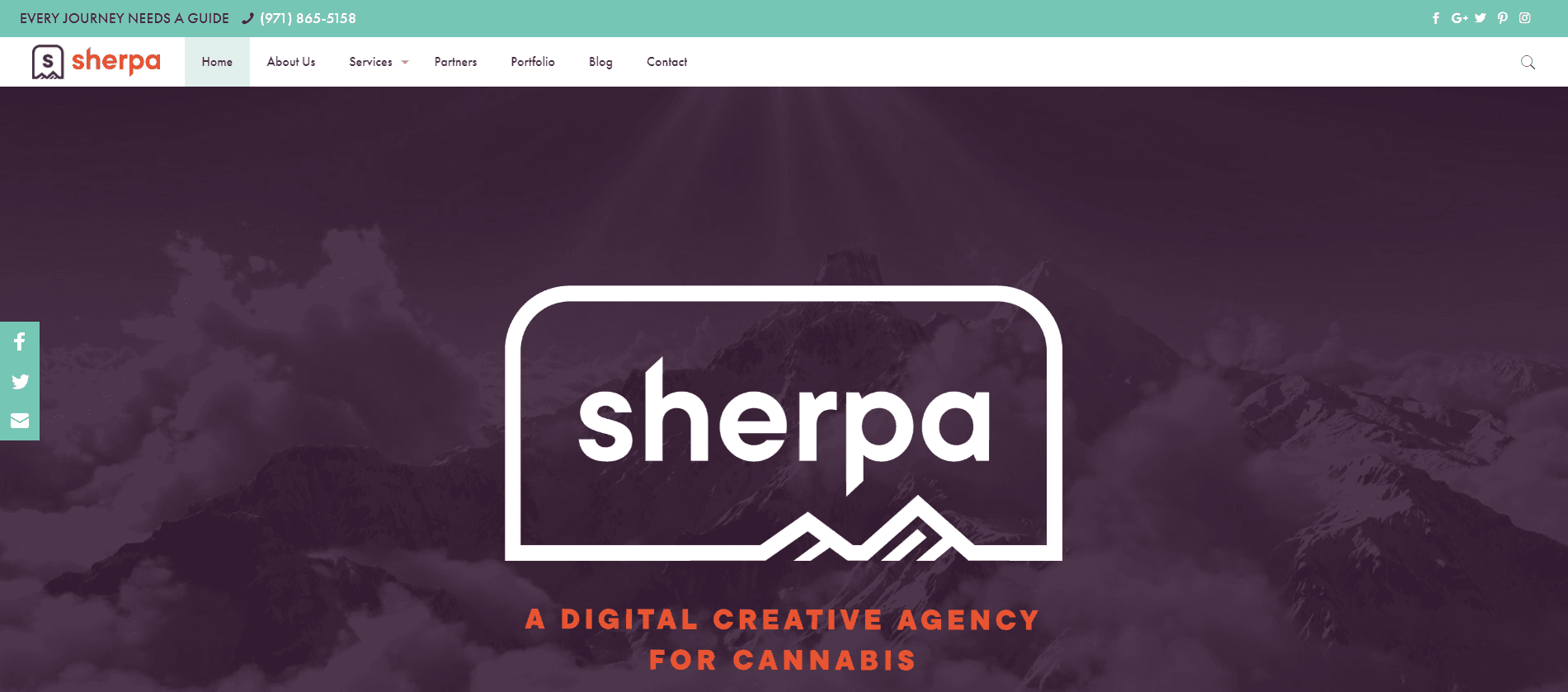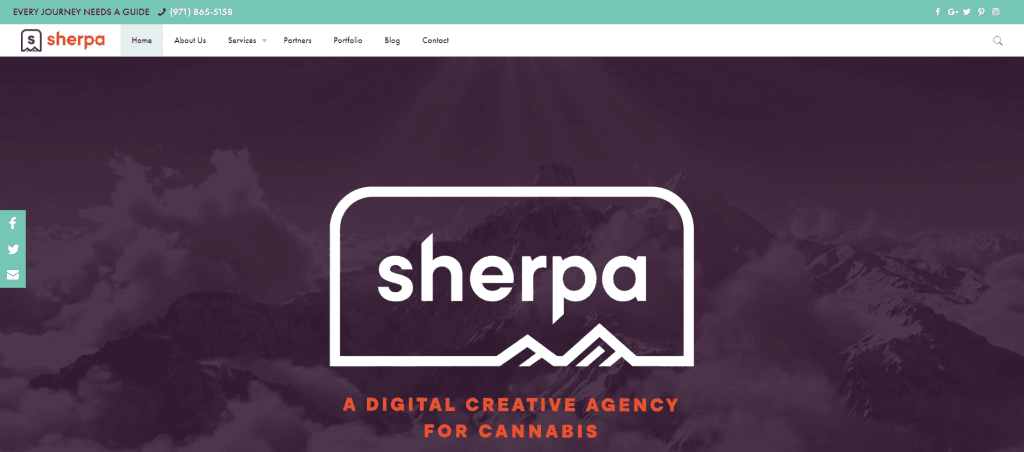 Sherpa is involved in web design, development, and SEO. Sherpa has worked with some of the leading businesses in the cannabis market business. As passionate advocates of Marijuana, Sherpa's team aims at helping their clients and the industry move towards efficient SEO, better design, and development practices.
The company also takes pride in its customer-oriented business model, which allows them to create and sustain lasting relationships with the brands they interact with. Sherpa earns a 5-Star rating on Google with a 100% retention rate.
Colorado 420 Websites
The company was started in 2014 by Tom (graphic designer and website developer) and Kelly (a writer and painter). They formed the company with an aim to bring cannabis businesses up to modern standards of online businesses. With both having more than 20 years of experience in the creative fields, they built a business that strives to offer the highest quality cannabis websites, designs, marketing strategies, and content to the industry.
420 Websites helps businesses find their customers, enhance their brand, get listing on cannabis-friendly social media, increase their web presence, and organize their social media channels in a friendlier manner. The team is well experienced in creating high-quality and cost-effective website services.


Colorado 420's experts are well skilled in online marketing, graphic design, web design, and cannabis industry consultancy. This is why they have an influential social presence that helps the client reach broader audiences and increase SEO and overall web presence for your business.
They guide their client with the implementation of their business idea in a cost-effective manner. Designers and programmers are responsible for coming up with a sustainable path to follow, which will guide the whole process, including digital marketing and promotions, maintaining a web-based online web presence, and consulting and planning.
Cannabis Web Design
Cannabis Web designs provide affordable and user-friendly websites with beautiful designs meant to create a professional profile for your business.
The company continually engages with its clients to establish the content to attract the right customers. Cannabis Web designs offer creative, innovative, and search-engine friendly Web design to suit all their clients' needs.
Their websites are designed to work perfectly across a wide range of devices, allowing more traffic generation to your business. The agency's main objective is to help you gain greater internet exposure with their modern web designs and enhancement of search engine presence to increase your website traffic, giving you more returns on investment. Their websites are responsive and compatible with a wide range of devices, including tablets, phones, desktops, and laptops.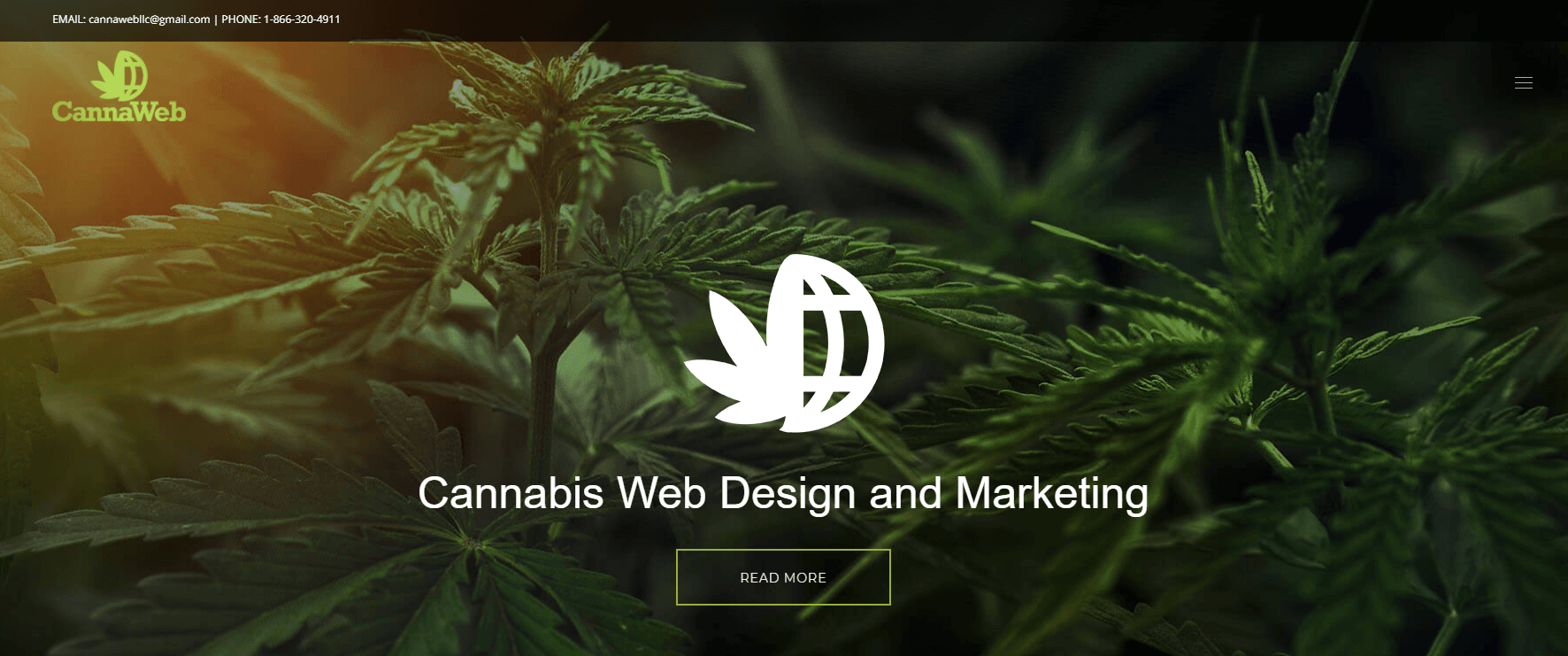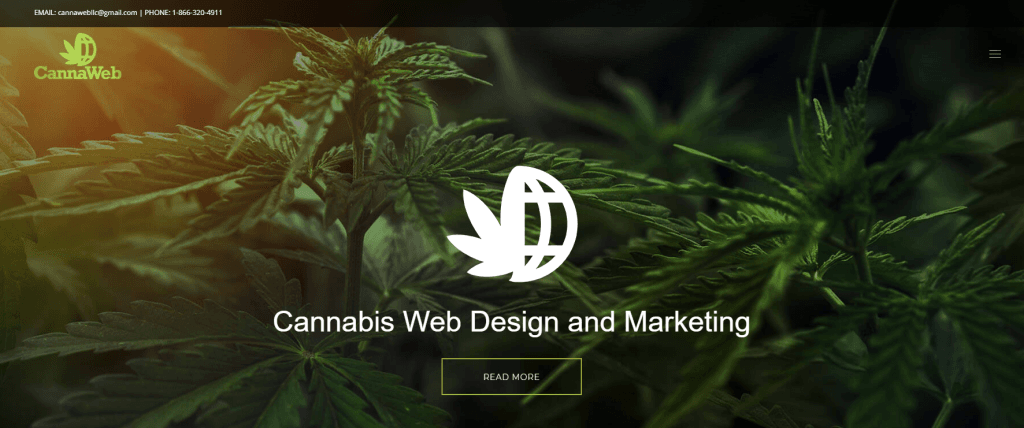 Cannabis Web Design provides services in cannabis website design, responsive design, and mobile design. They create a perfect balance between remarkable visual design and a positive user experience. Their team of experts brings skill and extensive knowledge to help their clients develop an attractive website and an actionable market plan for their business's growth, providing them with efficient digital solutions that work for the industry.
The Hybrid Creative
Hybrid Creative has been around for quite some years now, leading some of the most successful cannabis campaigns in the online world for the past few years. The company has worked with recognizable brands in the industry, such as Korova, Care by Design, and AbsoluteXtracts, solidifying their imprint in the highly competitive market.
Hybrid Creative helps their clients with a wide range of services, including logo design, product naming, brand development, brand strategy, marketing collateral, labeling, sales tool kit collateral, social media support, and digital marketing strategies.

The company prides itself on having all the ultimate IT-related solutions required for a successful marijuana web design under one single roof, with a dash of creativity. The agency has an extensive track record of success in cannabis website design and development. Furthermore, Hybrid Creative offers a complete and simple approach to cannabis web design.
Hybrid creative helps you grow your organic reach, which is an essential part of most businesses' website traffic. Google owns a majority of the search market, giving all its competitors a run for their money. This is why Hybrid creative works tirelessly to ensure your brand is visible to a majority of your potential clients.
Blue Dream Creative
Blue Dream creative agency is run by the same team that brought you Ganjapreneur. The company provides customizable packages with the guarantee of intuitive and professional designs. Blue Dream creates custom designs and development for your cannabis website, helping it stand out in the saturated market. The company understands that clients' needs are unique, which is why they approach every business differently with custom functional strategies.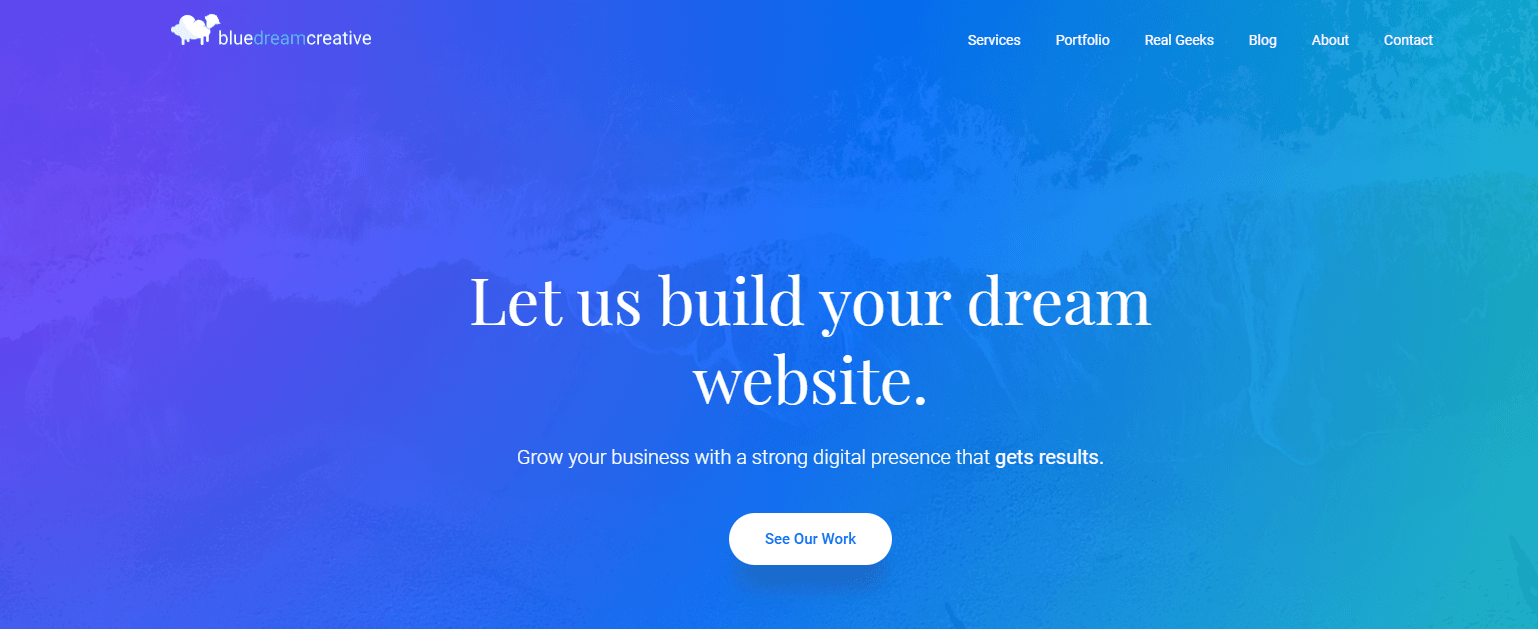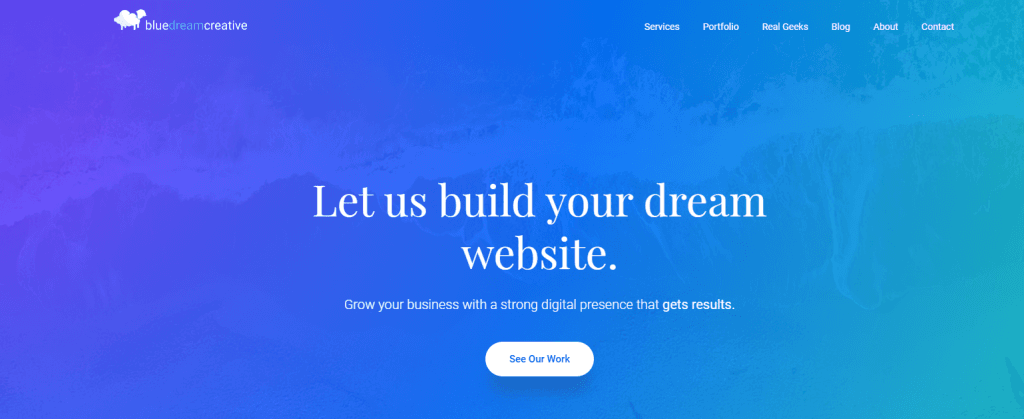 The creative agency provides services in brand and identity, packaging and print, web development, and creative content. The company's team of project managers is well experienced and extremely talented, enabling them to offer impact and value into the cannabis industry.
Blue Dream has years of experience in creating creative and efficient online solutions to enhance your company's reach. Blue Dream allows your business to get better organic rankings and maximum visibility on the online stratosphere. However, only a few companies know that optimal user experience is a significant part of getting there.
With the ever-changing web environment, it can be quite challenging to always stay on top as these changes take place. This is why Blue Dream is continually working towards creating strategies that will be beneficial to your brand.
Puff Creative
If you are looking for a creative agency that has been in the industry for a significant time, puff creative is a company you should engage for your company's online presence.
The creative cannabis marketing firm uses strategies and advertising solutions to create a buzz around your marijuana business. The creative agency uses social media engagement, SEO, innovative web designs, content creation, graphic design, and more to help their clients build their cannabis company from the ground up.
Puff Creative offers cannabis social media management, marijuana website design and development, cannabis graphic design, marijuana branding and logo design, SEO, dispensary E-mail marketing, marijuana packaging design, and cannabis video production and animation.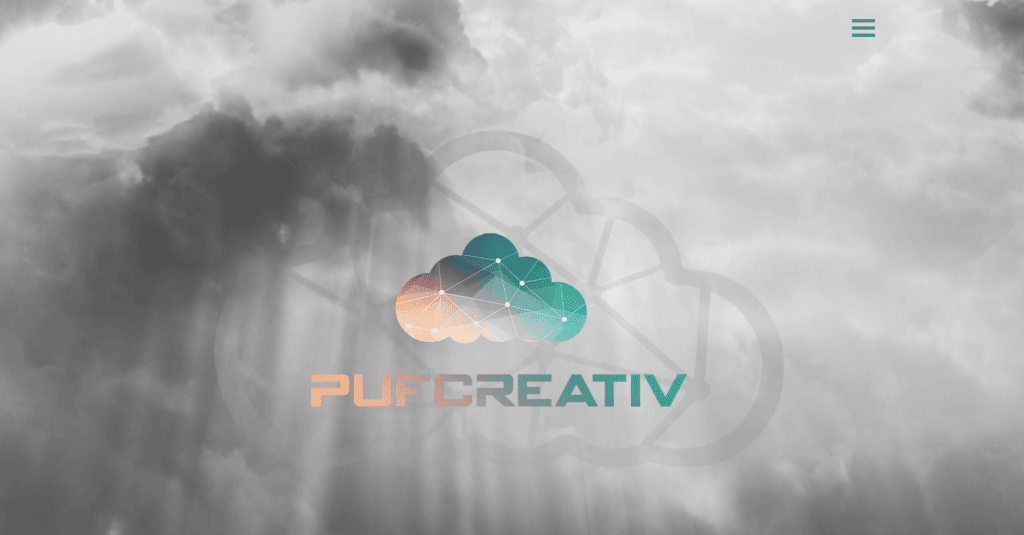 Puff Creative agency follows a client-oriented model always to put the customers' needs at the top hand and execute sustainable strategies at all costs. The company has had a successful track record in the industry, helping companies grow their online presence and reach a broad audience.
The company helps you understand your clients and find an appropriate way to communicate with them to create the most impact. This ensures returns on investments cost-effectively while expanding your business's reach.
Conclusion
A powerful website can help your cannabis business build brand awareness and create and maintain strong brand loyalty. Websites are usually the first point of contact between your business and potential clients, so it is imperative that you have an aesthetically appealing and professional website that will improve your brand. A website should also have a beautiful, user-friendly layout that attracts visitors.
Apart from having an appealing aesthetic, your business's website should also be responsive and very functional. Since your cannabis brand has something unique to offer in the market, you should pick out a company that strives to deliver a unique website as well. Most top-of-the-line websites in the cannabis industry will include a wide range of functions such as online menus, ordering, payment, and delivery integration. A good website should be oriented to meeting the users' needs, contain engaging content, and be easy to maintain.
SEO is also an essential component of web design & development; otherwise, the website will not reach its full potential if it is not recognized on Google. Experts employ SEO and major lead generation mechanism into the design of your site to help you generate traffic, translating to actual sales. Picking the right creative agency to help your brand establish a lasting impression will greatly increase your maximum reach, positively impacting your business on an overall scale.