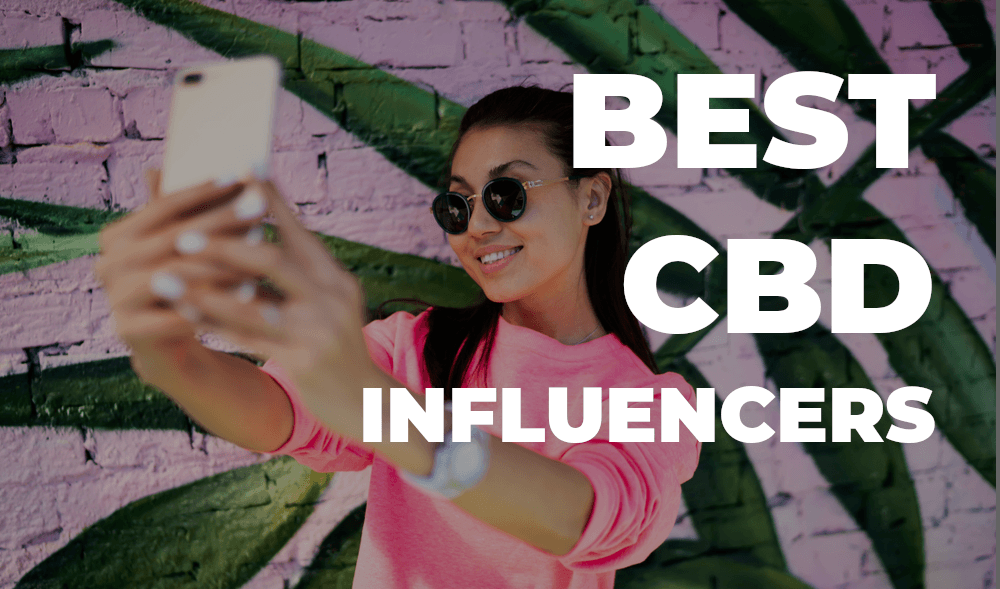 For CBD companies, influencer marketing has become a highly profitable marketing strategy due to the restrictions in advertising CBD and Marijuana online.
But if you are new to the cannabis or CBD marketing space, then you may not even know where to start.
Lucky for you, in this article, I am going to show you some of the best CBD influencers for marketing your CBD brand.
But first, let's talk about what influencer marketing is.
What is Influencer Marketing?
Influencer marketing has grown to be very popular as we have shifted to an online-based world where most content is consumed online.
With influencer marketing, you give a popular social media influencer your product or have them pitch it to their followers.
Influencers with a lot of followers can make a pretty big impact on your sales depending on your offering and the influencer.
Is Influencer Marketing Effective?
Influencer marketing can be very effective, especially for cannabis-based companies, because there aren't many other online advertising sources for marijuana brands.
Since this is such a booming industry, influencer marketing is very powerful for cannabis companies.
While it may not provide the amount of traffic that SEO can, it can deliver very targeted and sales-heavy traffic.
Influencer Marketing Pricing
You may be wondering how much influencer marketing costs.
It really depends on who the influencer is, what market, and how many followers they have, but pricing is usually pretty standard.
Most influencers will charge you per post and can be anywhere between $100 and $1 million dollars or more.
This is a large range because it really depends on the engagement of the followers and how many there are.
For example, Kylie Jenner charges upwards of $986,000 per post on her Instagram.
So now that you know everything there is to know about influencer marketing, here are some of the best influencers for CBD companies.
Best CBD Influencers on Instagram
Now that you are familiar with what influencer marketing is, here are some of the best CBD influencers you can hire to market your products.
| Name | Username | Followers | Link | Contact |
| --- | --- | --- | --- | --- |
| Trippy Treez | trippy.treez | 232000 | INSTAGRAM | mgmt@trippytreez.com |
| Meaghan Bolton | cloud_9_baby | 417000 | INSTAGRAM | N/A |
| Matthias | matthias_710wrx | 409000 | INSTAGRAM | N/A |
| Cody Alt | codyalt | 742000 | INSTAGRAM | N/A |
| Sasha Silenced Hippie | silencedhippie | 333000 | INSTAGRAM | N/A |
| Jolene Goring | jolenegoring | 107000 | INSTAGRAM | jolene@jolenegoring.com |
| 420 Influencer | jackey_420 | 720000 | INSTAGRAM | N/A |
| Dr. Ross | drmicheleross | 14200 | INSTAGRAM | https://drmicheleross.com/contact/ |
| Chris Lavish | sub_life | 23000 | INSTAGRAM | N/A |
| Queen Cyn | queenncyn | 267000 | INSTAGRAM | cynthia@kushfluence.com |
| KING PAUL | cannabisceo | 333000 | INSTAGRAM | N/A |
| Emily Kyle | emilykylenutrition | 35300 | INSTAGRAM | N/A |
| Tommy Chong | tommychongcannabis | 303000 | INSTAGRAM | N/A |
| Jessica | heavilyblunted | 12400 | INSTAGRAM | N/A |
| Highgenevievee | highgenevievee | 15600 | INSTAGRAM | N/A |
| Chef Andrea Drummer | canna_queen71 | 38200 | INSTAGRAM | N/A |
| Bess Byers | imcannabess | 93200 | INSTAGRAM | N/A |
| Cannabombz CBD Topicalz | cannabombz | 24400 | INSTAGRAM | N/A |
| Canna Chrissy | cannachrissy | 25000 | INSTAGRAM | linktr.ee/cannachrissy |
| Koala Puffs | koala.puffss | 678000 | INSTAGRAM | Gina@gitoni.com |
| Duchess | _dabbinduchess | 109000 | INSTAGRAM | linktr.ee/dabbinduchesss |
| Matt | mr.canucksgrow | 106000 | INSTAGRAM | N/A |
| Jennie | lonely.stoney.420 | 87600 | INSTAGRAM | N/A |