As the cannabis industry grows and more states are legalizing marijuana, there has been a huge boom of new marijuana dispensaries all around the United States and even Canada.
This created a lot of supply, making it even harder to market your dispensary and get more people into your doors, buying your products.
You may have tried Weedmaps or maybe even advertising on local billboards. But if none of these methods have worked, you may want to try some of these great dispensary marketing tactics for online and offline.
Local Dispensary SEO
The term 'dispensary near me' gets search for over 135,000 searches a month! This means that a lot of people do a web search to find a dispensary in their location.
Local SEO is one of the greatest ways to get more traffic to your dispensary website and your store.
Simply ranking your dispensary website or Google My Business listing can get you a ton of people into your doors and coming to your retail location.
To see if you have a Google My Business location, simply search for your dispensary name in Google and you should see a listing to the right: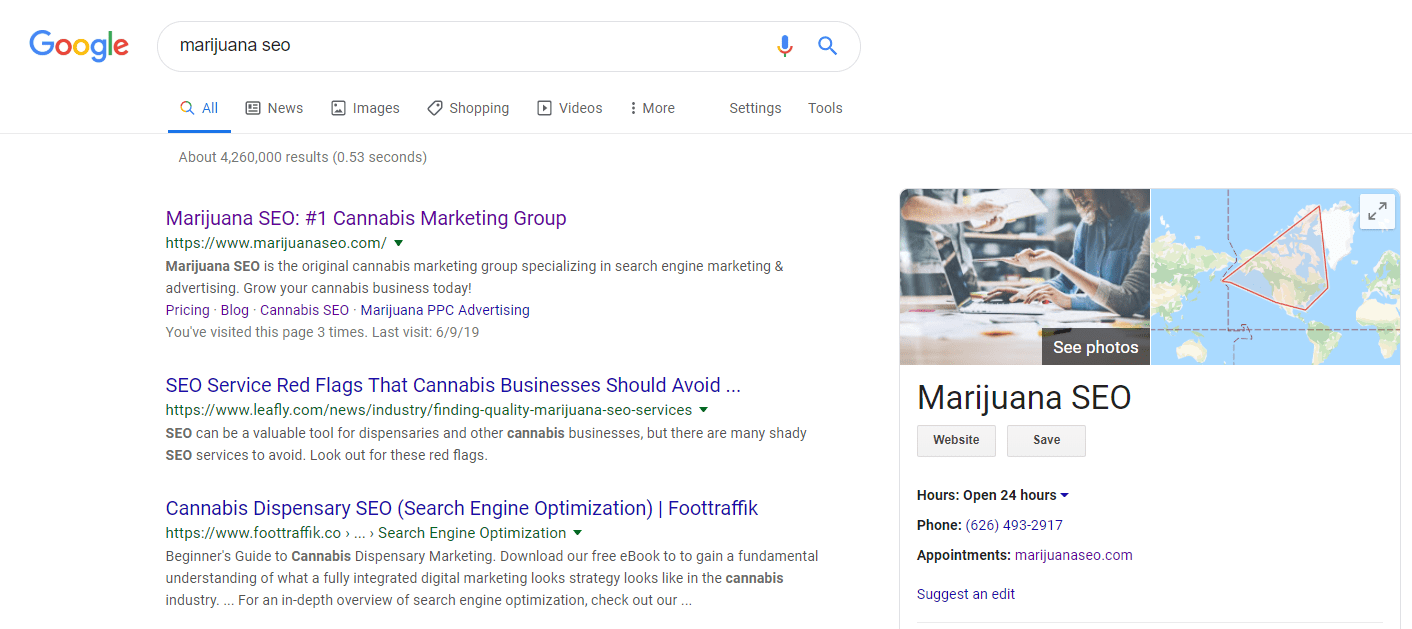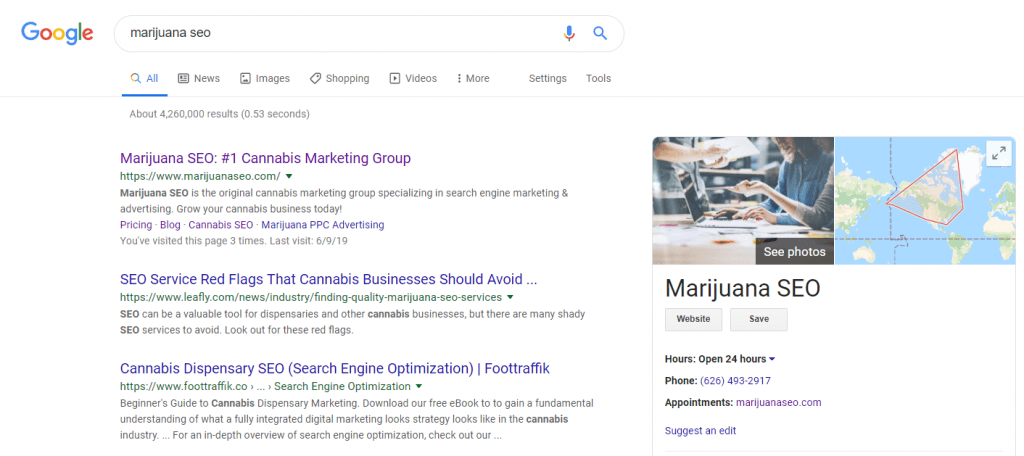 If you have already claimed your Google My Business listing then there are a few things you can do to optimize it and rank higher in maps and local search.
The best way to optimize your Google My Business listing is to add as much information as you can.
This mean adding:
Business Name
Business Address & Phone
Hours, Website & Description
Photos (interior and exterior)
Videos
New Posts Weekly
Service Areas
Short Name
Services & Products
Also, make sure you answer any questions that people create on your listing and add any other relevant information to your profile.
As of 2021, you now don't need to show an actual location if you work from home or a virtual office. You will need to add your address, but you can hide it from the web.
Get Reviews on your GMB Profile
Lastly, you want to get as many 5-star ratings on your listing as possible. The more good ratings you have, the better you will ultimately rank locally.


A great way to get a lot of good ratings from your customers is to ask them. Capture their email address when they check out so that you can send email newsletter asking for a Google review or even to send promotions and deals.
Guerilla Marketing
One of the most fun marketing methods is guerilla marketing.
For marketers like me, who want to find the best marketing hack, guerilla marketing can be a great way to be creative and think outside the box.
Guerilla marketing could be things like:

Putting stickers up everywhere in your city
Creating chalk art on sidewalks
Sidewalk Signs
Passing out flyers
Start a movement or cause
Creating a Viral YouTube video
These types of marketing tactics can really go a long way if done right.
If you add a bunch of stickers in a church, you may not get as good results as if you were to add them to chair lift poles, skateboard parks, or bars.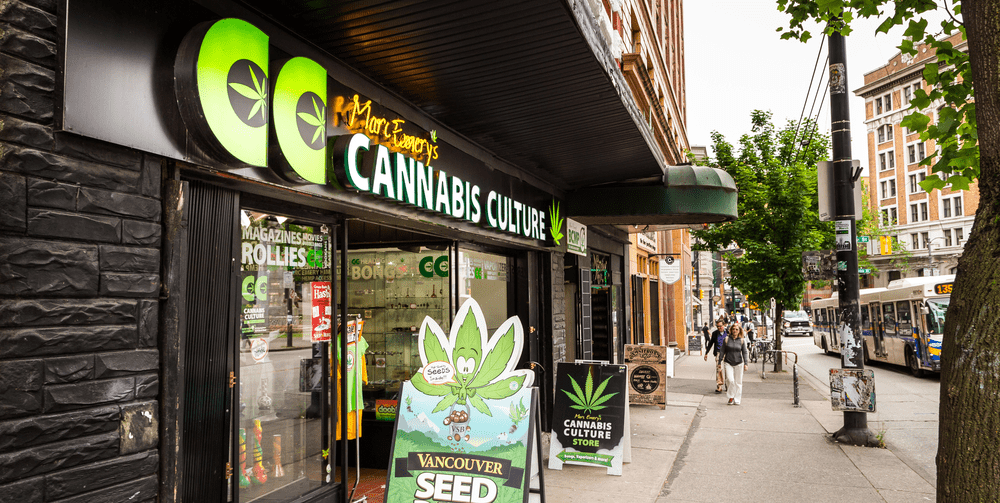 Just be creative and make sure to look at your local laws before doing anything too crazy!
Offer Cannabis Promotions
Promotions are a great way to get more people into your dispensary.
Offering a 10% off coupon or free giveaways can really help spread the word about your dispensary and keep customers coming back.
List your coupons or deals on CannaSaver or print out coupon flyers at your local Staples or Office store. Simply pass out the flyers in high-trafficked areas around your dispensary.
Another great idea is to have a prize wheel that each customer can spin once per purchase.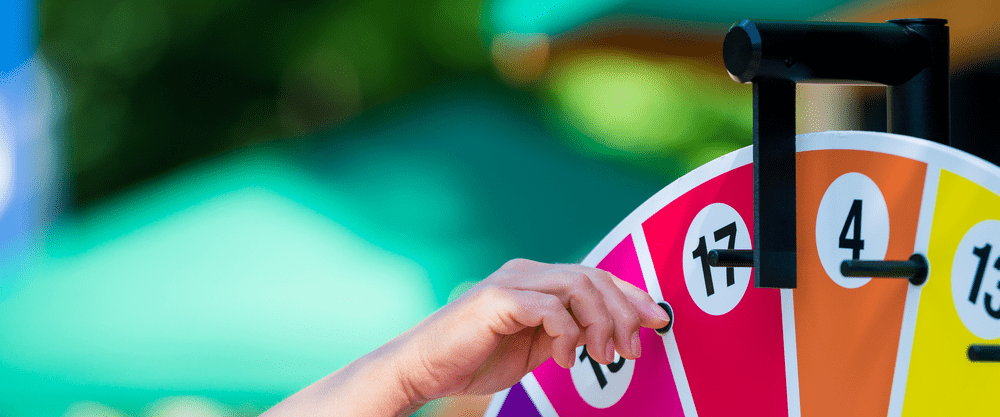 You can feature a free 8th, vapes, coupons or even larger items. This type of promotion can get people talking and will bring in people from word of mouth. You just have to make sure you have some really big prizes on there. The ROI that you will receive will far outweigh the cost of the prizes.
Host Training/Educational Events
Another great idea for dispensaries to market themselves is to host educational events at your store.
Host free events where your target customers can come into your store and learn something like 'how to germinate seeds' or 'how to clean your pipes'.
This way, you get them into your store and it's very likely they will make a purchase before they leave.
Create events on Eventbrite, Facebook Events, or local forums in your city/state.
You can even offer a promotion or coupon to people who sign up for the event. This will increase your sales even more!
Local Google Ads for Dispensaries
Google Ads allows you to geo-target a radius around your store for when people search for dispensaries in your area.
You may have heard that Google does not allow ads for dispensary but you actually can use Google Ads to advertise your dispensary.
More and more dispensaries are using Google Ads to bring in new customers. We even have a service to create, manage and optimize your Google Local Ads.


With Google Ads, you can target the perfect subset to reach your ideal customers who are already looking for YOU!
So how does Google Ads work?
Basically, you pay every time someone clicks to your website or calls your phone number on the ad. If you sell or take orders online, this can greatly increase your revenue and profit for your dispensary.
Content Marketing
Content marketing is another great marketing method for cannabis dispensaries.
Building content on your website is one of the best ways to increase your traffic and build a following you can promote your products to.
People are always searching for marijuana information online, so if you can create content around that information, you can find readers and customers online.
We use a tool called, Ahrefs to find popular content around the web in our niche and then build similar (and better) content around that topic.
For example, let's say you are a dispensary in Colorado.
We can do a simple content search for 'marijuana colorado' in Ahrefs. This brings up a number of results and let's sort them by the most organic traffic.

This shows us the most organic trafficked articles about 'marijuana colorado'. You can see that posts about Colorado Marijuana Laws get 10,000-12,000 visitors a month from Google.
So now you would just write a better piece of content about the laws of marijuana in Colorado and you will start seeing more organic visitors to your website.
Referral Campaigns
People are one of the greatest marketing tools for businesses. Most businesses used to have to rely on word of mouth and referrals to grow their business.
Offering your current customers a deal or freebie for referring new customers can create a lot of buzz around your dispensary and get more people inside your store.
Did you know that:
77% of consumers are more likely to buy a new product when learning about it from friends or family.
This solidifies how important and effective a referral campaign can be. There are plenty of resources out there on how to start and build a really successful referral campaign.
Social Media Marketing
Social media is huge right now! There are a handful of insanely trafficked social media platforms that you can use to get more visitors into your dispensary store.
But how in the hell do you do that?
Well, it really depends on what platform you are using social media marketing is very powerful. For dispensaries, Instagram is easily the best but Facebook and YouTube can also be very powerful.
Instagram has a very large marijuana and cannabis movement. There are millions of photos and videos of marijuana being produced every single day. You can use this to your advantage by posting good content regularly and growing a following naturally.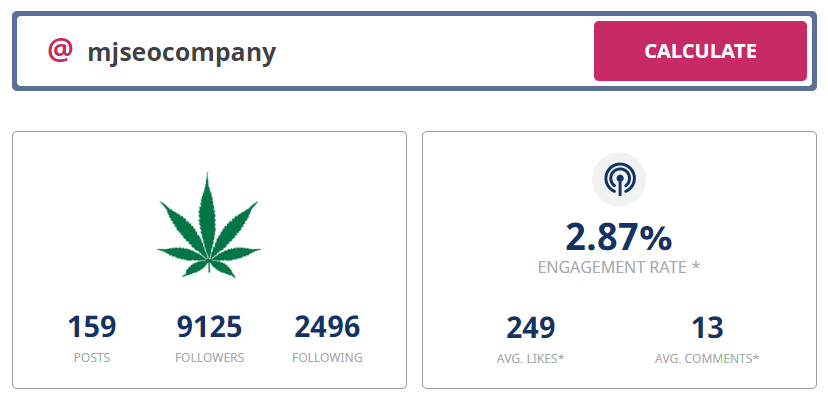 Simply take photos of your products (you can even use your phone camera) and share them on your dispensary's Instagram page.
Make sure you add hashtags that are relevant to you and what you are posting and you will start getting more and more people following you. There are plenty of hashtag generators that can find the best hashtags for you to use to get the most views.
Wrapping Up
In conclusion, there are a number of different ways to marketing your dispensary, both online and off. Get creative with your marketing and you will stand above the rest. Please comment below the best dispensary marketing tactics you have used successfully.