Hashtags are used for a number of reasons. They're supposed to grab the reader's attention and drive more traffic to your post. They can also direct your readers to a site that contains more information about your topic of choice.
Hashtags began on Facebook and Twitter as a means of allowing others to gain more information about a given topic. They were created as hyperlinks that users could click on in order to be directed to another source containing similar information.
The main purpose of hashtags is to allow information to be organized and sorted so that users can get it from a variety of sources. Your hashtags must be created so that they can be tracked to the correct sources.
Beyond a Fad
What once was cool is now useful. Hashtags can be used in several aspects of ordinary life. Businesses are now employing the use of hashtags in their meta descriptions in order to boost their customer base.. Businesses can use them on social media to reach a broader customer base. They begin with the "#" symbol followed by a word or short phrase.
The two most common social media sites that use hashtags are Instagram and Twitter. These sites are perfect because you're only allowed so many characters for a single post. For businesses, a hashtag should snag a customer's attention and motivate them to seek you out. Good hashtags should describe the products and services you sell.
People interested in buying cannabis or cannabis products will check out your site if you narrow down your hashtags to anything that has to do with a cannabis product.
The following social media sites are good places to promote your product using hashtags:
Facebook
Twitter
Instagram
LinkedIn
Each site has specific rules and criteria for how you can use hashtags to promote sales of cannabis products. There are protocols in place that govern the maximum amount of hashtags you can use in each post.
Facebook
With Facebook, you have access to a wide audience that's global in scope. Facebook allows you to utilize 1-2 hashtags in order to help your content stand out. Your goal is to draw more traffic and attract interested users.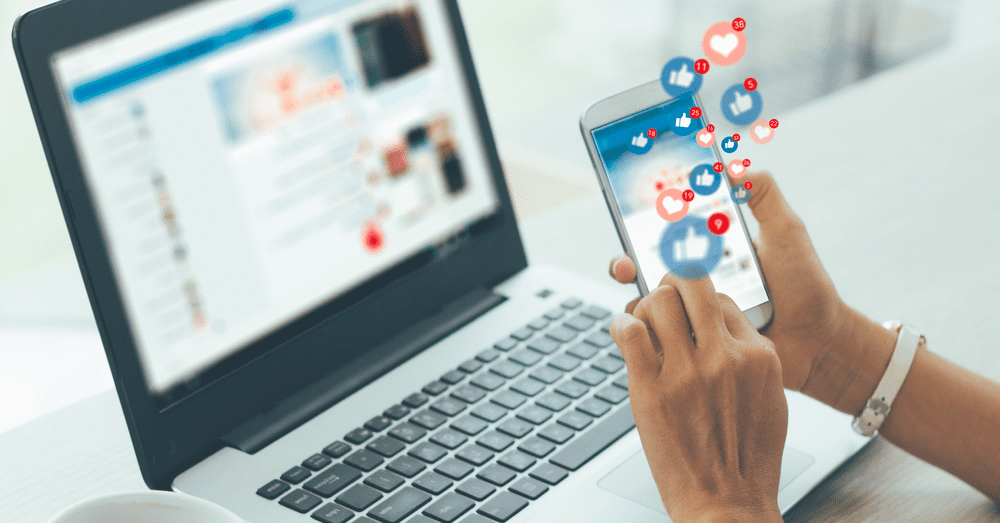 To create an effective hashtag, it pays to entice your audience with a short description and a call-to-action for them to check out your products. The goal is visibility, so it pays to create hashtags that are both trendy and specific.
A few good examples of effective Facebook hashtags are:
#CannMed
#holistichealing
#MedicalCannabis
These are examples that target the medical marijuana industry. So if you're looking to sell cannabis as a treatment for illnesses such as cancer, then those three are the top choices
Twitter
Like Facebook, Twitter suggests a maximum of two relevant hashtags for your cannabis products. Doing anything more actually drives away users because they can get easily distracted by too much information.
The idea is to boost your business on Twitter and inspire a call to action (CTA). You'll most likely double your customer base as more users choose to interact with your hashtags by clicking on them.
Here are some of the top cannabis hashtags you can use on Twitter:
#marijuana
#cannabis
#weedcommunity
Although they aren't as creative as the ones used for Facebook, these hashtags still catch a viewer's eye well. The last one does inspire a sense of togetherness in using a product of common interest. In any case, these hashtags may increase your business over time.
Instagram
Never has there ever been a platform that's used hashtags as much as Instagram. In fact, hashtags are the main lingo of Instagram. People use them in posts, photos, and more. Instagram is one of those social media sites that thrives on shortcuts, and nothing spells them better than a hashtag. Instagram allows you to use up to thirty different hashtags for your cannabis business.
If anything, hashtags are used as the primary communication tools between Instagram and Facebook. Those who want to bring attention to their posts by connecting them to another source can do so. A hashtag can allow your followers to seek more information about your cannabis products by connecting them straight to your Instagram account.
In fact, that goes for either network. Your hashtags on Instagram will also connect users right to your Facebook page. In both cases, you'll do more than double your customer base.

Here are a few of the top hashtags for your cannabis products:
#cannabis
#cannabiscures
#cannabisgrow
This will help potential customers discover the right cannabis products to help meet their needs.
LinkedIn
LinkedIn is one of the best sites for conducting good ethical business. Professionals, freelancers and entrepreneurs alike share this handy platform for many different reasons. It allows you to connect with like-minded people who work in similar careers and share the same interests as you.
Furthermore, LinkedIn is far more laid back in its policies about promoting your business online. You can include your business within your content as long as it's ad-free. This is a rule for any drug, whether it's recreational, over-the-counter, or prescription. In short, you can discuss its merits but you cannot run ads on it.
LinkedIn allows you to have live commercials about cannabis. You can use them to discuss its many benefits and ways it can be used. This should attract more buyers interested in using it for health and medicine.
Some of your best cannabis hashtags for LinkedIn are:
#medicalmarijuana
#cannabis
#cbdgummies
These are just a few of the hashtags you can use to direct the right people to learn more about your business. They can help you decide what you want to do in terms of sales. These hashtags can guide you towards specific cannabis products and help you meet today's demands for them.
Which Is The Most Popular Hashtag Platform for Hashtags?
A good hashtag is deemed vital to businesses and customers where products are concerned. Specific products required specific hashtags with information geared towards a target audience.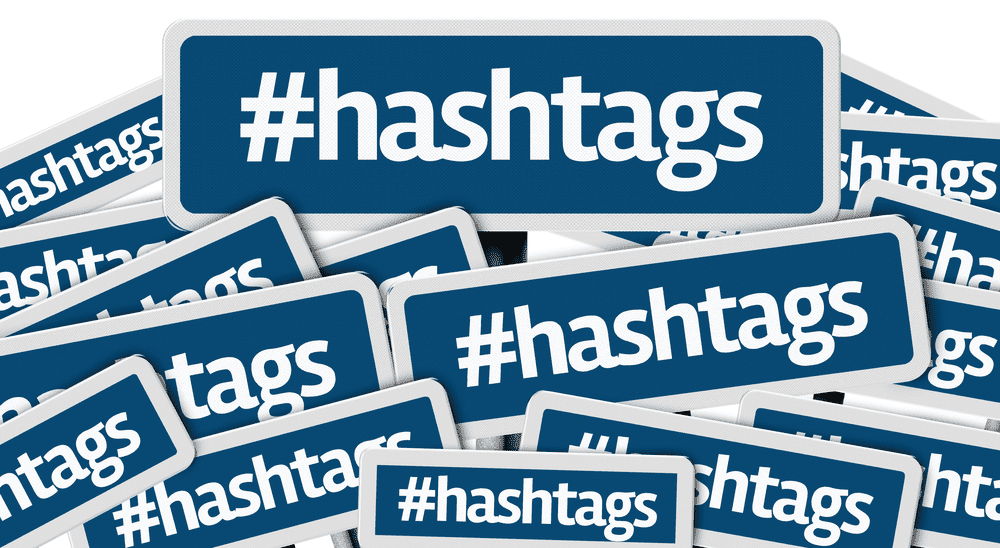 Hashtags are more widely used on Instagram than they are on any other social media platform. On Instagram, you can create and use hashtags that strike an even balance of professionalism and humor.
The aim of a good hashtag is to inform and influence your audience and inspire a call to action. In short, you want to promote your business and make money. There are four different types of hashtags you can choose from.
Entertainment and Mass Appeal Hashtags
Although they seem appealing, these hashtags might be ill-advised for promoting your business due to their lack of professional appeal.
Consider the following hashtags: #cannabisculture, #hightimes, #weedstagram, and #weedporn. What do they remind you of? These have the aura of something illicit, something that spells indulgence. The last one should be avoided like the plague. It connects cannabis to port. Plus, it ignores the virtues of its natural qualities.
Branded Hashtags
Nothing can improve your business visibility any more than branded hashtags. You can tailor them to target a specific audience or sell the ideal cannabis product. Branded hashtags such as #JohnDoesDispensary or #GreenSolutions will help you build your business with a passion by attracting more customers.
You don't need to use pre-made hashtags because you can create your own. Good entrepreneurship requires a little creativity, and branded hashtags can offer you that. Once you've completed that first step, all you need is patience. Your customers will come to you in good time.
Location-Based Hashtags
Now you can really target an audience, and possibly a local one. Location-based hashtags allow you to use your location, your company name, and the city or state it's in. You can build your audience on a regional level and increase product awareness.
People in your state, hometown, or neighborhood will be drawn to your dispensary once you've created a captivating and original hashtag. Two prime examples are #SpokaneDispensary and #LosAlamosCannabis. You could also try #OldTownDispensary for something related to a single neighborhood.
Trending Hashtags
These can get a little tricky. You want to ensure something catchy and authentic. Anything phony or outdated should be avoided at all costs. If you want to use trending tags, your best bet is to do your research and find out the top hashtags of the day. The year 2021 yielded hashtags such as #love, #instagood, and #tbt, to name a few.
In Retrospect
Hashtag creation requires knowledge, thought, and a little imagination. You can access several other examples and play around with them. It helps to grab a notepad and jot down at least twenty-five good ideas for potential hashtags. In the meantime, you can check out a few ideas here.