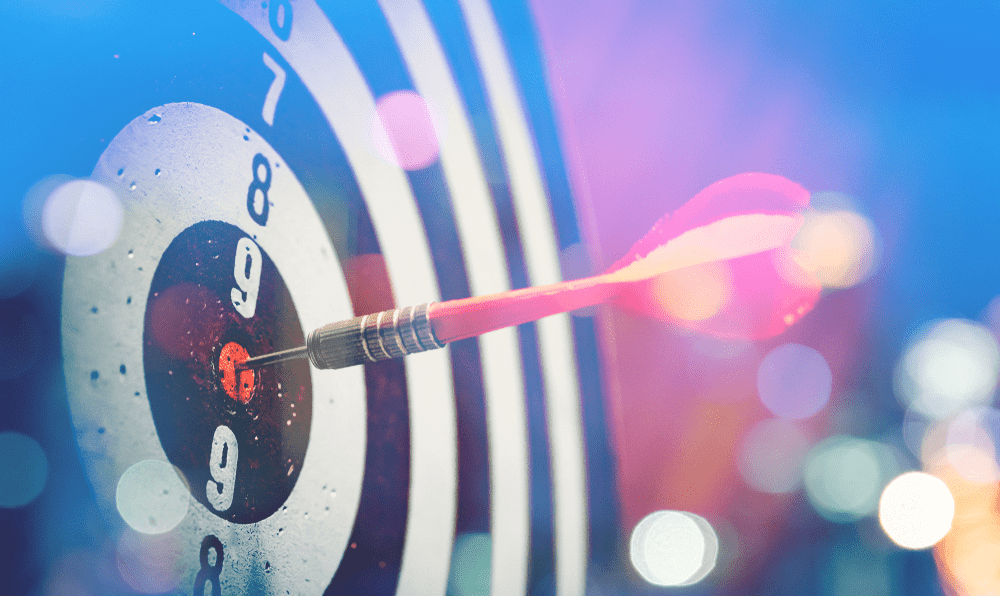 It's a great time to be part of the cannabis industry. More and more states across the US are opening up to legalizing marijuana, with 11 now allowing adults to use weed for recreational purposes. Plus, with plenty more states allowing medical marijuana for certain patients and Canada emerging as a huge market for cannabis, there's more demand than ever for growers, dispensaries, smoking equipment, and all of the ancillary services that come with any growing industry.
Market research reports estimate that the cannabis industry will be worth $39.4 billion by 2034, so any cannabis entrepreneur would be smart to take advantage of the wave. But as high as the demand for cannabis right now is, it's important to know how to build a cannabis marketing plan so you can draw in customers, build your brand, and ultimately run a successful cannabis business.
There are some limitations when it comes to cannabis marketing. Depending on where you're selling, you might face some legal restrictions on how you can promote your cannabis business. Big advertising services like Facebook and Google also have certain terms against cannabis marketing. However, there are still clever ways around this, and there are many impactful digital and physical marketing methods that can help promote your cannabis business. Here's some advice on how to build a cannabis marketing plan.
Restrictions on Cannabis Marketing
Before you start marketing your cannabusiness, you should be aware of some of the limitations and restrictions that face companies in the marijuana industry when it comes to promotion and marketing.
When advertising in the United States, the rules on advertising vary from state to state. In some locations, you might have a hard time advertising physically through things like billboards and posters. However, most companies find ways around this, usually by utilizing the most effective digital marketing methods without using overt advertising.
Canada has similar restrictions, and many cannabis businesses take to using digital marketing methods to market their services. Although you may be limited in how you can promote your business in comparison to other industries, there are still many ways around it.
Some businesses hire the services of a lawyer to help ensure their marketing methods won't cause them any trouble. It can also help to enlist the help of a marijuana marketing service to handle your marketing for you using the most successful methods.
Marketing a Dispensary vs Online Store
Your marketing methods might vary depending on whether you're operating a physical dispensary or selling online. Although many of the same methods will work, there are a few factors that can make a difference.
If you're marketing a dispensary or physical store, you'll want to focus much more on appealing to locals. With Local SEO, you can get more traffic into your store and website.
One of the best ways to do this is to register your business on Google My Business. Registering with Google will make you visible on Google Maps so local customers can find you when they're looking for somewhere to buy marijuana.
It also helps to list your dispensary or store on cannabis directories. WeedMaps and Leafly are two of the biggest sites for cannabis consumers. Listing your cannabis business here will make it easy for anyone in the area to find you when they're looking for weed. Not only can you advertise yourself on these sites, but you can even display your menu and sell online.
Online stores will want to rely much more on digital marketing methods such as SEO and social media marketing. These will help you become visible on Google for anyone looking to buy marijuana online. Creating content targeted at your potential customers such as blogs on your best strains and products is a smart way to start drawing buyers in.
Even if you sell marijuana from a physical location, you should make sure you have a professional and easy-to-navigate website. Having a strong online presence and using SEO to your advantage will attract many more customers, even if you're unable to sell online.
Who Should You Market To?
When you build a cannabis marketing plan, it helps to know exactly who you're trying to sell to. Cannabis can now appeal to all kinds of different demographics. College students and young adults often use marijuana for recreational use, but there's also a huge market of medical users and even senior citizens who resort to cannabis and CBD to help with their health problems.
Some businesses might find it more effective to focus on a specific demographic. For instance, dispensaries will naturally want to market themselves specifically to medical users as opposed to those looking to use cannabis for recreational purposes. However, even if you sell to all kinds of users, it can help to hone in on a specific target market.
Appealing to a niche or a target demographic can help you position yourself ahead of the competition. For instance, you could focus your marketing efforts at attracting young people via social media and smartphone app marketing. You could also have success by marketing medical CBD products to elderly patients using targeted content and word-of-mouth marketing.

You don't have to focus specifically on one demographic- you might even want to use multiple marketing methods and campaigns to appeal to different target markets. However, it helps to plan out who you're going to sell to and how you can reach them. As for how to do it, there are many effective marketing methods you can use for your cannabis business.
Cannabis Marketing with PPC Ads
One of the most impactful ways to market your business online is via PPC (pay-per-click) ads. These are online advertisements displayed via various online platforms to your target customers. Each time someone clicks on one of these ads, you'll have to pay a small cost, but it's often worth it for the profit you can make out of it.
Many companies use large platforms such as Google and Facebook for PPC ads. But as effective as these websites are for advertising, they also have strict conditions against marijuana marketing. While CBD companies will have an easier time marketing via ads, marijuana companies will have to avoid certain keywords and terms to avoid their ads being disapproved on Facebook and Google.
With that said, there are plenty of websites out there where you can still advertise your business. Advertising your site via large marijuana networks is an even more impactful approach as your ads will be seen by people looking specifically to buy your products.
The best way to launch a PPC ad campaign for your marijuana business is with a service offering Marijuana PPC advertising. That way, you can start a successful ad campaign targeted at potential customers without your ads getting disapproved or removed.
SEO for Cannabis Marketing
Search engine optimization (SEO), also known as search engine marketing, is another one of the best ways to attract customers online. Statistics show that there are over 3.5 billion Google searches a day, and many consumers search for businesses online before they buy. Ensuring that your cannabis business is visible on the front page on Google is a huge key to success.
SEO involves a lot of complicated processes to ensure that your content is Google-friendly and visible to as many people as possible. One of the best ways to boost your SEO is by adding a blog to your website. You can do this easily with content management systems such as WordPress.
Creating niche content targeted at your customers based on what they're likely to search will help significantly. For instance, blogs such as "10 Best Indica Strains for Arthritis Patients" or "Best Ways to Use CBD for Anxiety" are likely to stand out to your target market. The more specific your titles are, the better, as these will have less competition on Google.
You can use free SEO tools such as Google Keyword Planner and KeywordTool.io to find information on what people search for. Creating pages targeted at specific search terms and keywords is a good way to start attracting potential customers and selling to them.
Link building is also important. The more other websites link to your content, the better it will perform on Google. It can be tough to make your business visible on Google with so many competing businesses, but using a Cannabis SEO service can help you increase your potential on Google.
Social Media Marketing for Cannabis
It's essential these days for businesses to market themselves on social media. With so many people naturally using social media in their day to day life, there's huge potential to appeal to potential consumers and connect directly with your target market.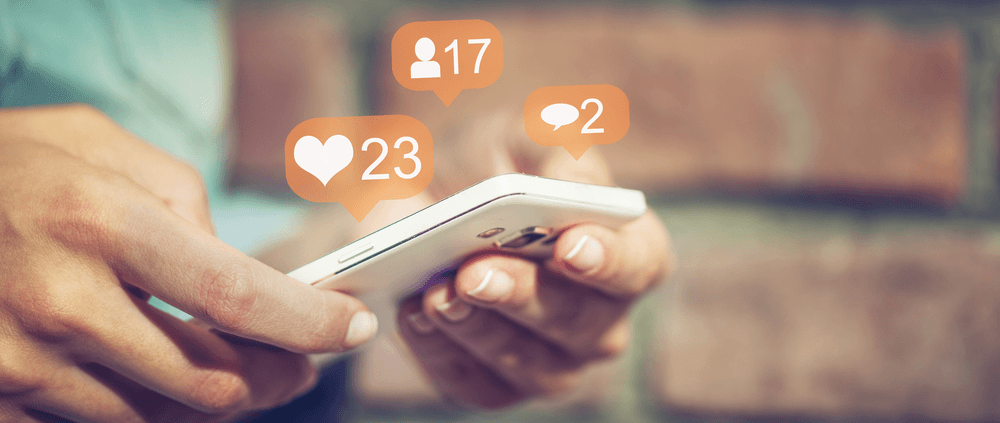 Using a range of social media platforms can help boost your brand and increase the visibility of your business. For instance, many businesses use platforms such as Facebook and Twitter to post content, sales promotions, and make it easy for customers to follow them and communicate with them directly.
While some social media platforms may have terms against cannabis marketing, there are still many ways to promote your business. For instance, you can use apps like Instagram and Snapchat to post pictures of your products and flash sales promotions.
For even more success, check out some of the best cannabis social networks. Platforms like WeedLife and Weedable are prime places to promote your products to cannabis users, enabling you to connect with potential customers, boost your brand visibility, and advertise your services.
Using social media regularly will boost your following, which in turn will result in more sales. You can post your blog content on social media, post-sales promotions and competitions to catch people's attention, and post about cannabis in general. Most social media platforms also allow you to add hashtags, so you can use tags targeted at cannabis users to draw even more people in.
Influencer Marketing for Cannabis
Influencer marketing is quickly becoming one of the most effective marketing strategies in 2019. Much like celebrity endorsements, influencer marketing involves reaching out to people with large followings on Instagram, YouTube, podcasts, and other platforms and asking them to promote your products.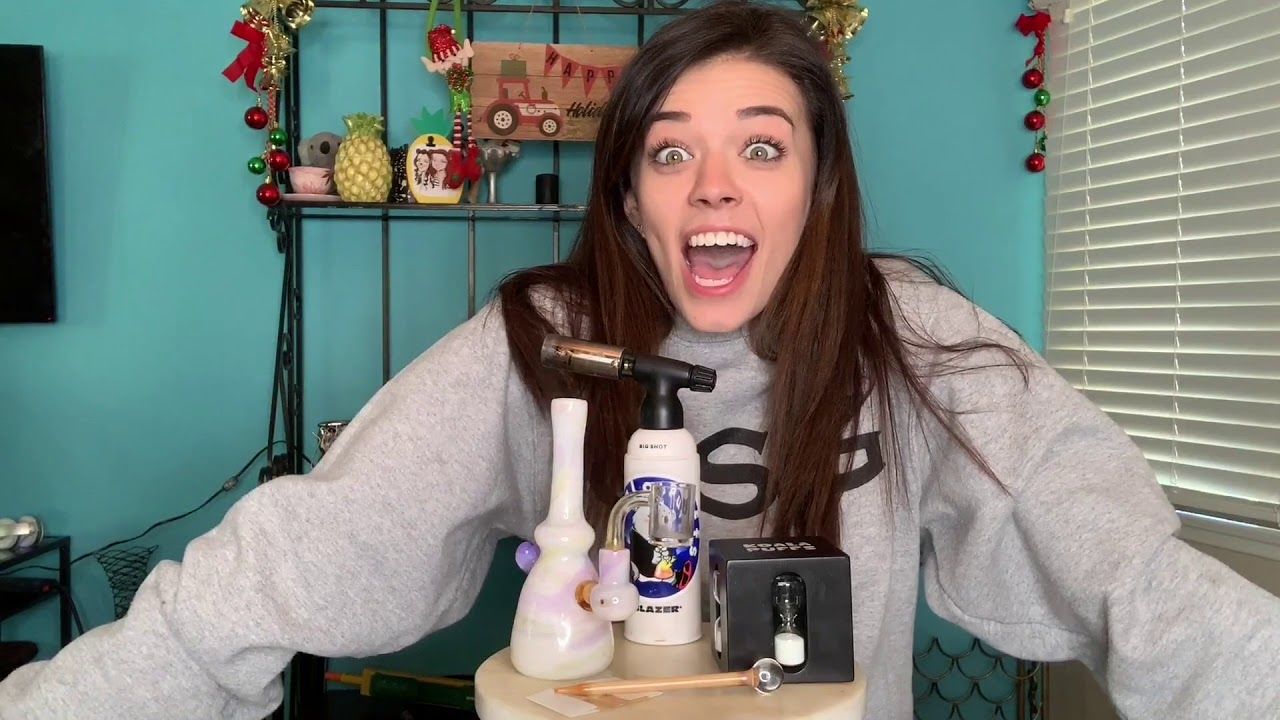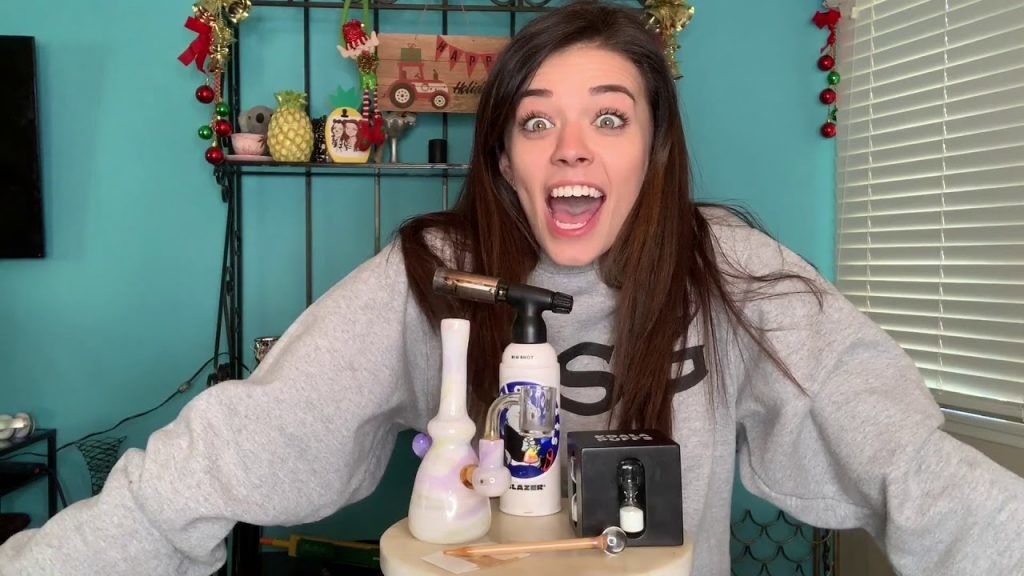 There are many ways you can go about this. For example, some companies send out free product samples to popular YouTubers and Instagram celebrities in exchange for them making videos and posts about the products. You can also simply pay influencers per post or arrange a sponsorship deal with podcasters or content creators.
There are even some large influencers in the cannabis space like:
Influencer marketing is especially effective as you can contact influencers who appeal specifically to your target audience. With many YouTube channels, Instagram accounts, and podcasts dedicated to weed users and 420 culture, promoting your business through these is one of the best ways to market your cannabis business.
Email/SMS Marketing for Cannabis
Many stores and dispensaries also utilize email and SMS marketing to boost their success. One of the key advantages of these marketing methods is that you'll be appealing to people who have already registered their interest. It's also a fantastic way to encourage repeat purchases.
Companies can use platforms like SendPulse to make managing their email and SMS marketing easy. Customers can sign up to receive email and SMS notifications and, in time, you'll build up a list of interested people you can market to directly.
Sending out flash sales promotions is one of the best ways to use email and SMS marketing. If customers see they can get a good deal if they buy in the next 24 hours, they'll be much more likely to make a purchase. You can also use email and SMS marketing for promoting your content, hosting competitions, and asking for feedback from customers.
Word-of-Mouth Marketing for Cannabis
Although many of the best marketing methods are carried out via the web, word-of-mouth is still just as important as ever. Most customers will buy from a business if they hear good things about it from their friends, so the more the word gets out there about your dispensary, store or cannabusiness, the better.
It's essential to always provide a good experience for customers. Great products, fast service, and exemplary customer treatment will all make a customer more likely to recommend you to their friends.
You can also incentivize customers referring you to their friends. For instance, some cannabis companies have referral programs where users can refer their friends to your business via email or social media and get a reward such as money off their next purchase.
Wrapping Up
Marketing is crucial for any cannabis business, especially with competition growing day by day. While you might face some restrictions when it comes to advertising, there are still many impactful methods you can use to promote your business and attract new customers. If you want to increase your success fast, there are cannabis marketing services available tailored specifically to the needs of your canna-business.