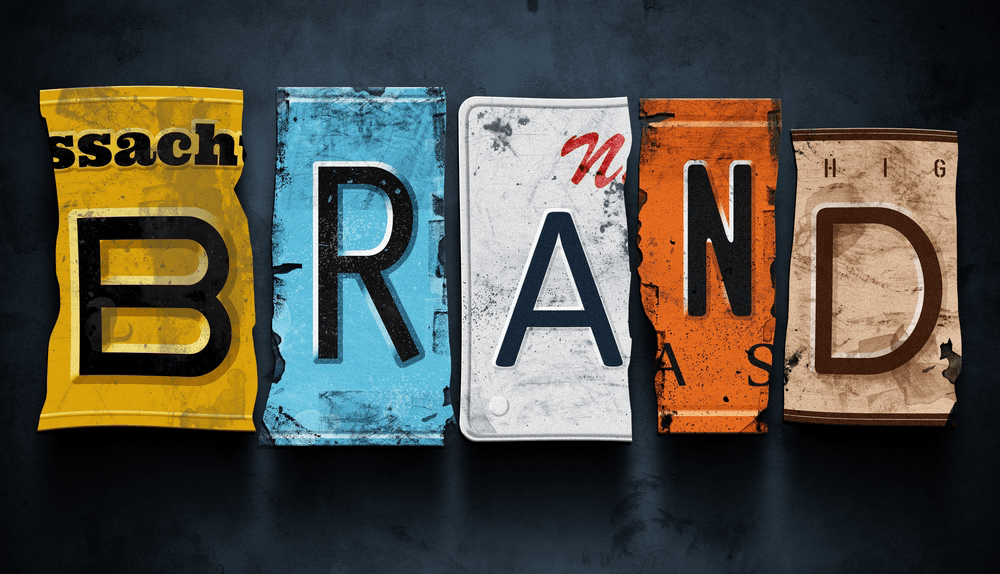 Cannabis companies are now more sought after than ever with the industry growing each year. But just as with any other industry, promoting your business to customers is essential, and businesses of all sizes will want to use the best branding hacks for cannabis companies to stand out ahead of competitors.
There are many ways you can market your cannabis business, strengthen your brand, and entice new customers.
Not only will you want to expand your digital presence, but you'll also want to get out there physically and make yourself known to locals. You should also have a clear idea of what exactly your brand is and where you want to take your company.
Here are seven effective branding hacks for cannabis companies to boost your success.
Boost Your Brand on Social Media
Building a strong social media presence for your brand is crucial in today's digital-crazed age. Many consumers nowadays hear about brands for the first time via platforms like Twitter, Facebook, and Instagram. Using social media effectively is something that can increase your success enormously.
Having active social media channels and building a following will make your company look more modern, more customer-friendly, and more enticing to potential new customers. Customers can even promote your brand to friends on these platforms. Statistics show that 71% of customers will recommend a brand to their friends if their social media experience was good.
There are many ways to boost your cannabis brand on social media. Instagram and SnapChat are great apps for posting enticing product pictures. Twitter and Facebook are fantastic for sharing content and hash-tagging your posts to reach cannabis fans. You can also post flash sales promotions and provide social buttons on your website for buyers to share their purchases. All of these things will make your brand more visible online and draw more people in.

Niche social media platforms can be even more useful. You can even use cannabis social networks, designed specifically for cannabis users and cannabis businesses looking to market themselves. It's an impactful way to promote your brand directly to your exact target market- curious cannabis enthusiasts.
Use Custom Branded Products
Another huge part of building a brand is having branded materials. Just think of how the Nike tick or the McDonald's arches resonate with consumers. While it takes a long time to build a brand that big, having a recognizable brand logo, name, and potentially even a slogan are all things that can be used in many ways to gradually build brand awareness.
One of the best approaches for this is to use custom branded products. If people start to see bags on the street with your name and logo regularly, they'll be much more enticed to look you up. And you don't need to stop there- many cannabis companies have branded lighters, grinders, rolling papers, and other common accessories. Friends of customers will see these and instantly become more interested in your brand. You can even get custom packaging through your products through the best marijuana packaging businesses.
Many brands even increase their brand awareness with custom merchandise like t-shirts and hats. It's an inexpensive way to advertise your brand through your loyal customers. Make sure your brand has a standout logo- it's an important part of branding that can be used for all kinds of branded materials.
Attend Cannabis Events
As big as digital marketing is these days, promoting yourself physically is still just as important as ever. While there are some limitations on how marijuana businesses can advertise themselves physically, one of the best ways to get your name out there is to attend events tailored specifically to marijuana businesses and users.
There are plenty of great cannabis conventions in 2019 and beyond open for your business to register. These are great places to connect with other professionals in the industry, build your contacts, learn more about how to build your cannabis business, and in many cases, even set up a stall and sell to customers.

Some cannabis businesses also head out to hemp events, markets, and other events to get their name out there to potential customers. While you may not be able to sell cannabis at many of these, it's still a great opportunity to sell branded merchandise and make consumers aware of your business.
Aim to Be Unique
One of the best ways to stand out is to have a unique brand identity. With so many new cannabis companies cropping up, setting yourself apart from the opposition and having a unique selling point can make the difference.

There are many ways you can make your cannabis company stand out. You may want to focus on local SEO and aim to become the number one cannabis business in your area. You can also focus your efforts on a specific market. Some dispensaries cater to the medical needs of the elderly, whereas stores and smoke shops often target their marketing to college students and young adults.
You can also make your business stand out by offering something unique. Some cannabis businesses beat their competitors by offering home delivery, some design their stores to offer a unique customer experience, and some simply get ahead by offering high-quality products at cheaper prices than their competitors. Whichever way, having a clear brand identity which you can promote through your marketing is one of the best branding hacks for cannabis companies.
Connect With Your Customers
If you want to be known as a reputable and reliable brand, it's essential to offer the best customer experience possible. One disappointment can turn a customer away from your business for life, whereas exemplary customer service can gain you a loyal buyer who recommends you to others.
Social media is a great way to connect with customers. Many businesses nowadays even respond to customer queries and complaints via social media. If customers are happy with your service, they'll even recommend you to friends on social media.

It also helps to provide customer support in other ways. Make it as easy as possible for customers to contact you via email, phone, and online and make sure you make every customer happy. You should also take feedback regularly so you can improve your service and ensure that you offer an incredible customer experience every time.
Build a Brand Website
Today, your website is the first place where many customers will first become aware of your brand. Some cannabis businesses sell their products online, but even if you're unable due to legal restrictions, it's still important to have a strong website to promote your business and your brand.
An eye-catching website that interests customers is an extension of your brand. Most companies use their website to explain their mission statement, their origins, and what exactly they offer to customers. There are also many ways you can utilize your website- you can give potential customers a look at your menu, advertise promotions, and even set up an email or SMS list to market to interested customers directly.
Having a good website won't just help appeal to consumers, either. It's also something that makes your business stand out as a reputable company in the industry. It can appeal to investors, potential business partners, and professional connections. Don't skimp on your website- paying more to have a professional-looking website built for your brand is an investment that goes a long way.
Create Interesting Content
There's only so much information you can get across to people through a logo, slogan, and even your website. However, creating content can be an incredibly successful branding hack. It's easier than ever now for businesses to create content using simple content management systems such as WordPress, and doing so can be huge for building your brand.
There's really no limit to what kind of content you can create. Many cannabis businesses have blogs promoting their best products, educating users on how to use them, and posting news that might interest their target demographics. Not only can these blogs improve your SEO and make you more visible on Google, but you can also share them across social media with targeted hashtags to attract potentially interested users.
You can even take things a step further and start creating visual content. Many businesses post enticing product pictures on social media and even create interesting video content for platforms like YouTube. It's a highly powerful way to start pushing your brand out there, especially as it can interest all kinds of consumers. While you might not know where to start with producing cannabis-related content, a Marijuana SEO service can help you with valuable content to build your brand.
Wrapping Up
Building a brand takes a lot of time and a lot of hard work, but these branding hacks for cannabis companies are some of the fastest ways to improve your success. You'll impress your buyers, attract new customers, and become a company with a solid and respectable brand identity. If you need help with branding and marketing, then you can build your brand even faster with the help of a Cannabis Marketing Agency.