If you're a dispensary, cultivator or other marijuana-related business, you should check out the most popular marijuana packaging businesses.
There's been a big boom in the cannabis industry, especially with legalization growing across the United States and Canada. But it isn't just dispensaries and stores which are now popping up in masses. There are also many companies that help with industry needs, such as lawyers, recruiters, and marijuana packaging businesses.
Marijuana packaging businesses can help you with everything you need when it comes to packaging your products. Cannabis packaging companies will ensure you get the best quality packaging and can even help with branding your cannabusiness.
With that said, here are the most popular marijuana packaging businesses your company should check out:
1. Marijuana Packaging
MarijuanaPackaging.com is one of the biggest and most popular marijuana packaging businesses. From the moment you enter their site, you'll be met with all kinds of packaging for everything including joint and blunt tubes, edible containers, capsule bottles, vape cartridges, and a whole lot more.
The company really seems to understand the needs of cannabis companies and covers pretty much anything you could imagine. In addition to that, they also provide custom branding. Branding is crucial when it comes to your products, and well-branded packaging can give your business a massive boost when it comes to marketability and credibility.
They don't just supply marijuana dispensaries, either. Smoke shops, head shops, and stores that sell vape products can also benefit from the masses of effective cannabis product packaging they provide. Everything is at affordable prices and free delivery is offered on orders $250 and over. This makes it easy for companies to buy all of the containers and packets they need in bulk.

2. Green Rush Packaging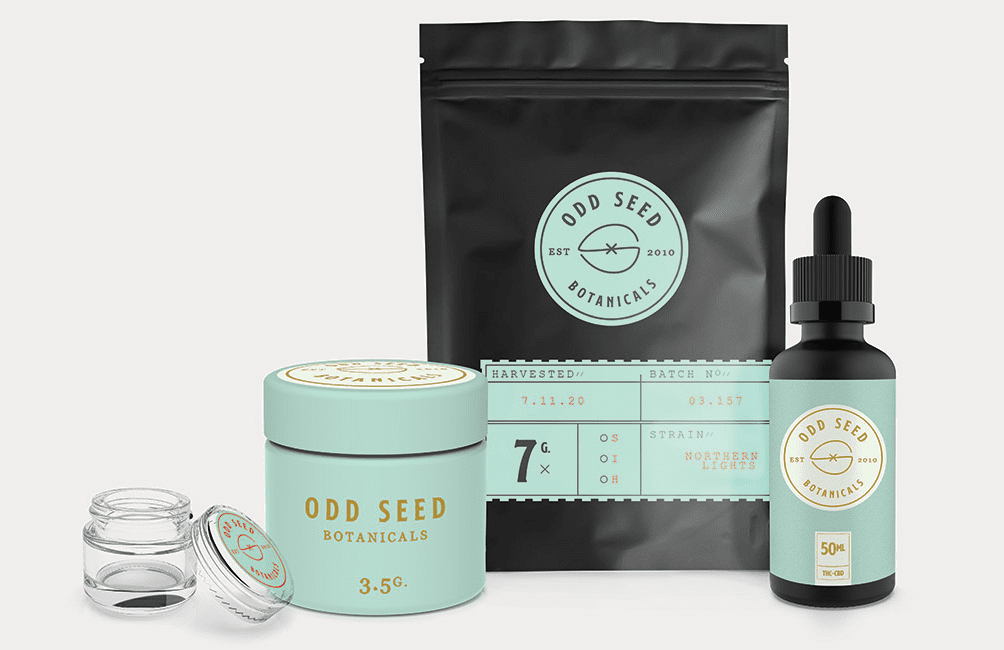 Make your brand image blaze away the competition with Green Rush Packaging. GreenRush is another very popular marijuana packaging company that features everything from customized bags, to concentrate packaging.
They even feature some exclusive innovation products that no other cannabis packaging company has:
Grip 'N Turn™ Glass Concentrate Containers
Grip 'N Pull™ Child Resistant Bags
Grip 'N Lock™ Paper Cannabis Boxes
Pyro Papers™ Pre-Rolled Cones
These custom products are exclusive to Green Rush Packaging and ready to be customized for your dispensary or marijuana business.
If you are looking for a fast turnaround, you will be satisfied with Green Rush Packaging as they have warehouses throughout the United States like Tennesee and California.
Another great feature of this company is that you can request free samples of their products so you can test the quality before buying in bulk.
3. Kush Supply Co.
Formerly known as Kush Bottles, Kush Supply Co. is a massive cannabis packaging company that can suit all of your packaging needs. The company has full-service locations in multiple different states, including California, Washington, Colorado, Nevada, and Massachusetts. Businesses all over the states can benefit from their fast and efficient service.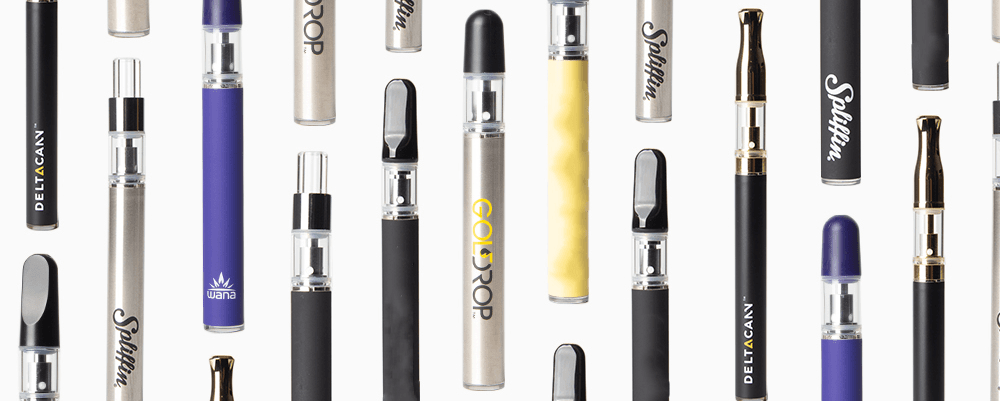 Kush Supply Co. provides medical and food-grade packaging for marijuana products. They provide high-quality packaging products that adhere to legal standards, as well as being environmentally-friendly.
Businesses can explore Kush Supply Co's massive range of canna-packaging, which includes packaging for flower, concentrates, edibles, pre-rolls, and practically anything else you could need. You can also browse by different packaging types- whether you need pop-top bottles or child-resistant bags, you've well-covered here. This is another one of the biggest packaging companies and a part of KushCo Holdings.
4. Kynd Custom Packaging
Like other cannabis custom packaging companies, Kynd Custom Packaging features a whole slew of products and services that can take your dispensary or marijuana business to the next level.
They offer custom packaging, design services, logistics and even consulting so you can hit the ground running with your customized packaging.


Kynd Custom Packaging has worked wth companies like Leiffa, OG Kush, Calibum, Aurora and a whole lot more so you can trust that you are going to get the best services and best products.

5. FunkSac

FunkSac is another one of the most popular marijuana packaging businesses. Their online storefront offers a range of legally compliant cannabis packaging to suit cannabis products. Some of their popular offerings include curing and storage bags for cannabis cultivation, lockable hemp pouches, and custom bags.
Companies can also get in touch with them for eye-catching custom packaging to suit their business. Their products are designed to be childproof and keep products fresh, and with some branding on top, you'll end up with high-quality marijuana packaging for your business.
Their website is easy to navigate so businesses can buy what they need in bulk. They also offer a sampler pack for those who want to assess the quality of their packaging. All around, this is a cannabis packaging company you can trust.

6. 420 Packaging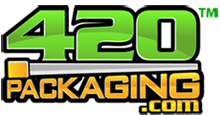 420 Packaging offers a massive range of packaging and labeling for cannabis products. They're a long-running company with a ton of experience in the industry, and as such their products are all premium quality and compliant to current marijuana packaging standards.
You can see the diversity in products they offer straight from their homepage. Dispensary and store owners can benefit from plastic and glass containers, plastic zip bags, concentrate containers, and extra necessities such as rolling papers. They also offer state-compliant RX labels, making the whole process of packaging and labeling your products easy and hassle-free.
Their products are childproof and follow state regulations so you can ensure everything is legit with your mmj packaging. The products are also customizable- many colors and styles are available. You can also have them customize the packaging with your branding. Products are offered at solid prices, especially when you buy in bulk. This is one of the best packaging companies to look into for all of your cannabis needs.

7. Dymapak
Dymapak is a packaging company with a focus on unique, innovative cannabis packaging that suits cannabis products. While they might not have the product range of some other packaging companies, they provide a narrower range of specific packaging products. Their packaging adheres to legal standards and is lab certified to ensure premium quality.
Their goal is to provide durable, safe, and effective storage bags for cannabis and other medical products. Their marijuana packaging is smell-proof and designed to fit the requirements set for cannabis packaging.

One of their main offerings is the Secure Sack- a child-resistant bag which will keep cannabis fresh and safe from damage. They also offer the Twistspenser packaging for liquid products which is also safe, effective, and childproof. They provide packaging in a range of sizes and you can also get in touch with them for custom packaging to suit your company's needs.

8. Pollen Gear
Pollen Gear provides some of the best-looking and effective marijuana packaging options out there. Their products can all be custom-branded with unique images and logos. This is something that can really make your packaging and henceforth your business stand out. Their homepage shows a range of high-quality customized products which are designed to keep cannabis fresh and safe from children.

They provide many different forms of weed packaging, such as stink-proof pop boxes and sealable SnapTech bags which will keep cannabis products at maximum freshness. You can see from all of these that they're made for quality and durability- something which can really make the difference for businesses and their customers.
Pollen Gear seems to focus more on premium products. Businesses may need to spend a little extra, but premium packaging can help your business look better and appeal to higher-paying customers. With well-made, sturdy products, their canna-packaging is worth looking at for any company and customization is available.
9. N2 Packaging
N2 Packaging Systems is a cannabis packaging company with a twist.
They provide next-level packaging products with a focus on keeping products fresh. Their nitrogen cannabis packaging can ensure products such as marijuana flower stay potent and fresh throughout the whole storage, logistics, and delivery process. This will ensure you maintain the value of your stock.
You can view their products on their website and see that their packaging is well-built and made with quality materials. They have atmosphere-controlled hermetically sealed containers which can keep products fresher for longer. When sealed, the marijuana packaging is also completely odorless and childproof. They follow regulatory requirements to ensure everything is legal and safe for your business.

Their lab tests show that their packaging helped significantly with terpene stability. This means marijuana that keeps its taste and potency. Marijuana companies looking for an edge can benefit from premium packaging that's primed for freshness.
They also provide customizable products and equipment tailored to the needs of your business. Their packaging is also environmentally-friendly, a key concern for many businesses and consumers these days.
Conclusion
When it comes to selling marijuana, your packaging is very important.
Providing products in high-quality marijuana packaging can be the difference in making a sale or not. Professional packaging companies will also provide packaging that fits state requirements to ensure your dispensary or headshop business doesn't face legal issues.
To ensure you get the absolute best out of your cannabusiness, it's worth checking out the most popular marijuana packaging businesses to get the kind of packaging your business needs.
Packaging companies can also help you with branding. Custom packaging that shows off your logo can improve your brand recognition significantly. If you're trying to get your cannabis business off the ground, this is one aspect of marijuana marketing that can help.