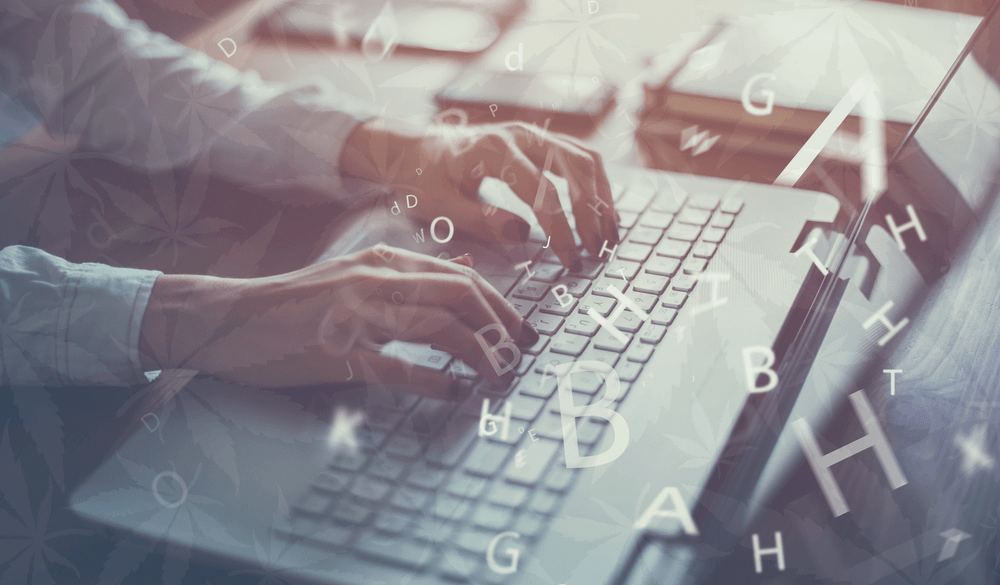 This resource article features a list of some of the most popular cannabis business news sources to follow and information on what these blogs discuss, their features, and their followers.
These blogs provide helpful information, news articles on recent developments pertaining to this business sector and related issues, industry insights from experts, and blog posts on a range of topics from cannabis marketing to legal and financial issues.
Read on to learn more about the top cannabis blogs you should be following:
Marijuana Business Daily
Marijuana Business Daily is a blog available at https://mjbizdaily.com that posts daily news articles on the cannabis and medical marijuana industry. Touted as the best informational resource for this industry, according to its about me webpage, its articles are written by professional journalists that specialize in reporting about the marijuana business industry.
Marijuana Business Daily also provides information on this industry through a daily newsletter, hemp industry reports, and a paper monthly magazine. Additionally, it is the host of the largest network of B2B tradeshows for the marijuana industry in the world.
Readers can look up news articles by topic. Specifically, they can view information on investing in the cannabis industry, access industry data charts, and find relevant business resources if pursuing a business in this sector. MJBizTalks is one segment of the website that offers podcasts and weekly summaries of the daily news articles in a concise, easy to read format.
On the investment section of the website, readers can subscribe to a membership with MJBizDaily Investor Intelligence. Through it, they obtain access to market intelligence for evaluating potential investments in this industry.
In addition to the U.S. version of the website, there are also international and hemp editions available. These provide industry information as it relates to international and hemp topics, respectively.
Cannabis Business Times ("CBT")
CBT is a blog that is available at https://www.cannabisbusinesstimes.com/. The blog describes its mission as providing insight into all aspects of the marijuana business for its target audience of cultivators. This includes topics such as news on regulation, compliance, and legislation. The blog also features articles with advice by experts in areas that include marketing, financial topics, cultivation, and legal issues.


All content pertains to legal businesses in the marijuana sector, including both recreational and medicinal. In addition to its website, CBT has an e-mail newsletter, app, paper magazine, and an annual in-person conference. Their goal is to help cannabis-focused businesses run better and more profitable. As such, the blog provides timely information on issues, news, and topics in this industry.
The website also has an interactive legislative map tool. It lets readers click on a state to quickly view the legality status for marijuana in that state and access a link that leads to relevant news cannabis industry for that market.
There is also a list of industry events that includes the event name, date(s) of the event, and the location. This is available to readers by clicking on the "Events" tab at the top of the website.
Ganjapreneur
Ganjapreneur is a blog that provides a source for entrepreneurs in the cannabis industry to access news articles on issues affecting them. The blog states that it also seeks to provide networking resources for cannabis and marijuana business owners.


Its articles on cannabis news cover topics that include business, politics and legalization, medical, industrial hemp, recreational marijuana, and CBD. Readers can go to these topics from the main page to find a group of the news articles for that area.
In addition to the features listed above, there are other resources on the blog for cannabis entrepreneurs.
These include a list of selected marijuana books, a comprehensive compilation of studies on medical cannabis, vocabulary and slang guide for cannabis terminology, a searchable database of registered cannabis domain names, and a list of cannabis stocks with information on those stocks.
Marijuana Business Association
Marijuana Business Association is the webpage for the Marijuana Business Association (MJBA), is a webpage for a collective organization of businesses in the cannabis industry. It provides business intelligence and networking and business opportunities to its members, who are businesses or entrepreneurs in the cannabis industry. The blog also has news articles and information for participants in the cannabis and legal marijuana industry.

MJBA publishes daily news articles and weekly e-newsletters through its MJ News Network, MJ Headline News and MJ Business Week. The news articles cover cannabis industry topics in the areas of business, legal, political, and hemp.
The blog also has lifestyle news articles on legal cannabis and marijuana and a list of industry events. Additionally, readers can access the MJ Channel One YouTube videos provided by this organization directly on the news webpage of the site.
420 Intel
420 Intel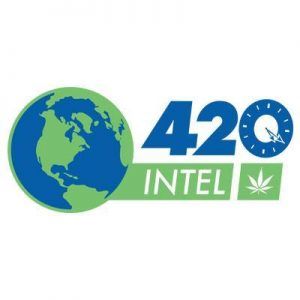 is a cannabis business news website featuring articles on global cannabis industry news.
It provides articles covering medical cannabis news, recreational marijuana, regional cannabis news, business news in cannabis, cannabis in politics, and cannabis technology updates. The main homepage also has a featured cannabis news articles segment and a top 10 articles of the week list for readers to easily find the blog's featured and top articles.
According to its website, 420 Intel seeks to provide its readers with the latest updates on marijuana industry news developments around the world. Its articles provide information on global marijuana legalization news, information for owners of cannabis and marijuana businesses, technological advances that impact the cannabis industry, coverage on cannabis rallies, and reporting on other topics in the marijuana industry at the global news level. Readers can also sign up for a daily newsletter that includes marijuana news articles and updates.
In addition to the U.S. website, readers can visit the Canadian site, which focuses on cannabis industry news in Canada.
Green Entrepreneur
Green Entrepreneur is a blog that is accessible at https://www.greenentrepreneur.com/. It features cannabis news articles on cannabis, CBD, and the hemp business and offers articles to assist business owners in these industries with the logistics of starting and running a business in this sector of the market.
The site is broken down into helpful subpages that include articles in the following categories;
News & Trends
Starting A Business
Growth Strategy
Cannabis Industry


Green Entrepreneur also provides related videos. The latest videos can be found at the bottom of the main home page.
The Market Place tab found on the homepage brings readers to a page that offers information on various products and services that fall within the cannabis industry.
The Green Entrepreneur B2B, also accessible from the homepage, is a resource that lists various companies that are willing to provide services to businesses in the cannabis industry. These businesses provide services such as advertising services, marketing services, HR services, consulting services, packaging and supplies, technology services, legal services, and more.
The blog also features articles highlighting entrepreneurs in the cannabis industry. Additionally, topics such as finance look at and provide analysis and relevant market information pertaining to the topic of investing in cannabis-related stocks and securities.
For visitors to the blog that prefer to listen to cannabis industry news, Green Entrepreneur provides podcasts that can be found here. If the reader wants to both watch and listen, then there are also videos on the website here.
Some topics covered by these videos include succeeding in the cannabis industry as a business, news on legalization, industry developments, market projections, developments, tips, and weekly overviews of the most recent news for the cannabis industry.
CBE


Another popular cannabusiness news source is Cannabis Business Executive (CBE). Here there are articles on recreational and medical marijuana, cannabis, and hemp news for business owners in the cannabis industry.
According to its website, the blog seeks to provide business owners with information to help them succeed in this industry as well as news on trends and developments.
As such, the blog also has other articles that pertain to the cannabis industry, opinion pieces, posts with insights from experts. Additionally, it includes a list of industry events and offers readers with media that is distributed electronically.
In addition to its website, CBE has two weekly e-newsletters, CBE Week and CBE Policy & Legal. Currently, these two newsletters have 35,000 subscribers.
The Cannabist
The Cannabist is an edition of The Denver Post that focuses on the cannabis business industry.


The blog includes a comprehensive range of articles on cannabis news and lifestyle articles to offer readers posts that discuss how cannabis may come up in their weekly lives. The main homepage has six main subsections; news, culture, reviews, food, resources, and map. They are all accessible at the top of the homepage.
Within the news section of The Cannabist blog, the subtopics include articles that focus on Colorado, California, US news, world news, politics, business, and crime. It also has the option to go to the year in review for the years 2014, 2015, and 2016. The culture segment features more lifestyle type articles such as entertainment, style, sports, US and world culture, and pot and parenting. It also has interviews, a list of events, and a podcast titled High Minded.
The reviews section contains reviews on strains, vaporizers and other products, and hemp products. Under the food section, readers can find recipes and guides on how to cook with cannabis. The resources section gives readers information on legalization, cultivation, and health as it relates to marijuana. Under the map tab, readers can find a tool to search for businesses in the cannabis industry.
New Cannabis Ventures
Another popular cannabis and marijuana business news site is New Cannabis Ventures.
The blog has articles on news topics such as exclusive and breaking news, thought leader news, cannabis investor news, cannabis company news, product & services news, and public company news. Readers can navigate to a specific news subtopic by going to the dropdown menu under the news tab at the top of the home page.
There are also cannabis industry events, information on cannabis stocks, a cannabis company revenue tracker, upcoming cannabis stock deals and offerings, and a list of featured cannabis companies. For the featured companies segment, there are landing pages for companies that have met qualitative and objective criteria. From these pages, readers can learn more specifics on these companies. The goal is to provide readers a source to find timely, factual information.