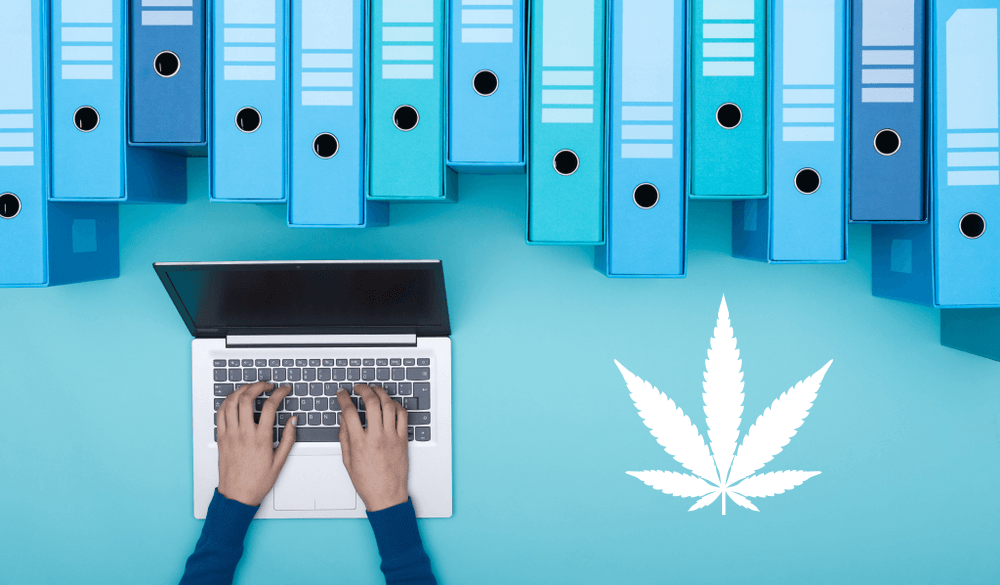 There are now many Cannabis Business Directories you can use to market your cannabis business. The Cannabis Industry is growing rapidly, and in addition to dispensaries, growers, and manufacturers, there are now all kinds of B2B services from marijuana marketers to marijuana packaging businesses.
No matter what kind of services you cover, B2B cannabis business directories are perfect for boosting your business success.
Cannabis Business Directories are beneficial for a few reasons. Naturally, these directories have the potential to bring you to the attention of potential customers and clients, as well as making your business seem more legitimate. They also help improve your SEO and can result in your business climbing higher in Google rankings.
It's important to list your business on local directories and business directories such as Google My Business. However, these directories focus specifically on the cannabis industry and can be incredibly helpful for your business.
What are Cannabis Business Directories?
Since cannabis has become legal in more and more states around the US, the cannabis industry has been booming.
This creates more market activity and popularity around the industry. Some people build businesses around the cannabis industry and create directories.
This allows you to add your website to their directory and get a backlink, which is very important for SEO (search engine optimization). You can think of backlinks like votes from other websites.
The more votes you have, the better your will ultimately rank.
Why Submit Your DIspensary to Business Directories?
When you submit your dispensary website to a directory, you are getting a backlink which we touched on earlier. You are also getting a 'brand mention' that search engines can see when they crawl pages.
The more buzz and backlinks you can generate to your dispensary, the better you can rank locally, driving more traffic and sales to your website and store.
Most Popular Cannabis Business Directories
Here are the Most Popular B2B Cannabis Business Directories.
| Directory | URL | Website | Domain Rating | Total Traffic | Total Backlinks |
| --- | --- | --- | --- | --- | --- |
| Leafly | VISIT | https://www.leafly.com/ | 86 | 5447550 | 3328398 |
| Weedmaps | VISIT | https://weedmaps.com/ | 83 | 2464590 | 3523153 |
| Herb.co | VISIT | https://herb.co/ | 73 | 125281 | 176082 |
| The Cannabis Industry | VISIT | https://thecannabisindustry.org/ | 73 | 6121 | 299419 |
| Merry Jane | VISIT | https://www.merryjane.com/ | 73 | 0 | 13178 |
| Wiki Leaf | VISIT | https://www.wikileaf.com/ | 75 | 232812 | 124866 |
| Safe Access Now | VISIT | https://www.safeaccessnow.org/ | 71 | 10155 | 694471 |
| Medical Jane | VISIT | https://www.medicaljane.com/ | 72 | 40896 | 144511 |
| Medical Jane | VISIT | https://www.medicaljane.com/ | 69 | 2469 | 420214 |
| AHPA | VISIT | http://www.ahpa.org/ | 75 | 315780 | 1357051 |
| All Bud | VISIT | https://www.allbud.com/ | 68 | 29608 | 139208 |
| Ganjapreneur | VISIT | https://www.ganjapreneur.com/ | 66 | 13222 | 647964 |
| Cannabis.net | VISIT | https://cannabis.net/ | 68 | 580962 | 219137 |
| Pot Guide | VISIT | https://potguide.com/ | 56 | 416 | 9594 |
| Colorado Pot Guide | VISIT | https://www.coloradopotguide.com/ | 59 | 3231 | 52991 |
| Cannabis Business Executive | VISIT | https://www.cannabisbusinessexecutive.com/ | 55 | 79447 | 110761 |
| Where's Weed? | VISIT | https://wheresweed.com/ | 53 | 79560 | 102064 |
| Canna Connection | VISIT | https://www.cannaconnection.com/ | 46 | 12674 | 29869 |
| Kush Tourism | VISIT | https://kushtourism.com/ | 35 | 119 | 2446 |
| THC Biz | VISIT | http://www.thcbiz.com/ | 49 | 6502 | 53392 |
| Hail Mary Jane | VISIT | https://www.hailmaryjane.com/ | 34 | 70 | 2661 |
| Canna Health | VISIT | https://www.cannahealth.org/ | 38 | 263 | 124069 |
| THC Finder | VISIT | https://www.thcfinder.com/ | 42 | 6 | 235971 |
| MJNewsNetwork | VISIT | https://mjnewsnetwork.com/ | 40 | 3086 | 980328 |
| MJlink | VISIT | https://www.mjlink.com/ | 37 | 12574 | 101028 |
| Herban Planet | VISIT | https://herbanplanet.com | 33 | 135 | 49523 |
| The Cannabis Alliance | VISIT | https://thecannabisalliance.us/ | 31 | 4182 | 375579 |
| Dispensaries | VISIT | https://www.dispensaries.com/ | 27 | 50 | 779 |
| MJ Phone Books | VISIT | https://www.mjphonebooks.com/ | 36 | 190 | 5179 |
| National Cannabis Review | VISIT | http://nationalcannabisreview.com/ | 35 | 523 | 8709 |
| iBudTender | VISIT | https://ibudtender.com/ | 12 | 43432 | 14440 |
| Smokeshops.com | VISIT | https://smokeshops.com/ | 26 | 29852 | 93115 |
| Weedsta | VISIT | https://www.weedsta.com/ | 31 | 716 | 5850 |
| Cannabis Magazine | VISIT | https://cannabismagazine.com/ | 25 | 925 | 5922 |
| Marijuana Guides | VISIT | https://www.marijuana-guides.com/ | 27 | 1927 | 551 |
| The Social Weed | VISIT | https://www.thesocialweed.com/ | 29 | 21365 | 16429 |
| Canna Pages | VISIT | https://cannapages.com/ | 31 | 958 | 1033 |
| Cannabis Industry Institute | VISIT | https://cannabisindustryinstitute.com/ | 30 | 1486 | 1255 |
| CBD Hemp Finder | VISIT | https://www.cbdhempfinder.com/ | 36 | 250 | 3737 |
| CBD Directory | VISIT | https://cbd-directory.com/ | 28 | 859 | 11435 |
| The CBD | VISIT | https://www.thecbd.co/ | 17 | 25 | 10357 |
| MJ Buddy | VISIT | https://mjbuddy.com/ | 11 | 0 | 347 |
| CBD Oil Sale | VISIT | https://www.cbdoilsale.org/ | 9 | 14650 | 2616 |
| Weednow | VISIT | https://www.weednow.com/ | 14 | 136 | 778 |
| MJBizWire | VISIT | https://mjbizwire.com/ | 26 | 0 | 2896 |
| The Medical Cannabis Community | VISIT | https://themedicalcannabiscommunity.org/ | 26 | 122 | 548 |
| Cannalign | VISIT | https://www.cannalign.com/ | 8 | 280 | 4670 |
| Pot Locate | VISITue | https://potlocate.com/ | 64 | 3993 | 26943 |
| Mass Roots | VISIT | https://www.massroots.com/ | 18 | 507 | 14731 |
| Excessively | VISIT | https://excessively.net/ | 7 | 385 | 659 |
| CannabisBX | VISIT | https://cannabisbx.com/ | 12 | 0 | 125 |
| Usa Cannabis Directory | VISIT | https://www.usacannabisdirectory.com/ | 0 | 0 | 0 |
| Chamber of CannaBiz | VISIT | https://www.chamberofcannabiz.com/ | 20 | 3 | 75 |
| CannaPany | VISIT | https://www.cannapany.com | 1.5 | 138 | 261 |
| Yepja | VISIT | https://yepja.com/ | 25 | 350 | 9473 |
| Canada Cannabis Industry Directory | VISIT | https://www.contactcanada.com/ | 30 | 9857 | 5441 |
(Data Provided by Ahrefs)
1. Marijuana SEO Directory
If you are a cannabis business, then one of the best places to get listed and grow your organic presence in search engines is the Marijuana SEO Cannabis Business Directory. It features the best businesses in the cannabis industry and is a great way to improve your organic rankings with a strong backlink and NAPW data for local listing. There is a free and paid option for a maximum ranking boost.
2. CBE Business Directory
The Cannabis Business Executive (CBE) Business Directory is a directory designed for ancillary services in the cannabis industry. It covers pretty much everything from accounting and financial services to compliance solutions and everything in between. It also has categories for retailers of both cannabis and CBD.
CBE make their directory very easy to navigate with a range of specific categories and the ability to search businesses by keywords. As such, you can help yourself be found by exactly the kind of clients you want while also giving your brand an SEO boost.
3. Ganjapreneur Directory
Ganjapreneur is a site dedicated to cannabis entrepreneurs, including resources such as news, podcasts, interviews, press links, and a helpful directory for listing your business. It's easy to create a listing here so that you can connect with potential customers and clients, as well as finding any ancillary services you need.
With a list of organized categories, it's easy to find exactly what you need on Ganjapreneur's Cannabis Directory. Startup owners can find investors, lawyers, consultants, and everything else they need. It also lists equipment manufacturers, marketers, media, website designers, and a lot more, all within the cannabis industry.

4. MJBizDaily Industry Directory
MJBizDaily is one of the biggest websites covering the marijuana industry. It includes all the latest news, important statistics, and business resources for anyone interested in the marijuana business. It also includes one of the most popular B2B cannabis business directories.
All kinds of B2B cannabis services can list themselves here, with plenty of specific categories to cover pretty much every kind of business. Businesses can also be searched by keywords and sorted by location, making it great for making your brand discoverable to local clients. Not to mention it can help improve your SEO.
5. THCBiz Directory
THCBiz is an expansive cannabis business directory for all kinds of companies offering products and services in the cannabis industry. The directory covers Business Services, Cultivation, Dispensary Resources, Education, Legal Services, Products, Resources, and Software, plus a massive selection of subcategories to fit your business.
Although you'll have to pay to list your business, various tiers are available including a $99 annual basic listing charge. Listing yourself here can help you make more sales by bringing your business to the attention of clients and customers in the industry.
6. MedicalJane Directory
MedicalJane is a website providing free education and resources for medical marijuana patients, including news, product reviews, and helpful guides. But in addition to that, it also has a directory for medical marijuana businesses and professionals to link themselves.
The MedicalJane Medical Marijuana Business Directory is like a niche social network for anyone in the medical marijuana industry. You can list your cannabis business and bring your company to the attention of many others in the industry. Industry professionals and doctors can also make profiles and you can even list cannabis events. If you offer any kind of service that can appeal to those in the medical marijuana business, this is a fantastic directory to get listed.
7. The CBD
The CBD is an extensive Cannabis Business Directory that covers a massive array of businesses in both the cannabis and CBD industries. Whether you're a marijuana dispensary, CBD retailer or any kind of ancillary service in the cannabis and hemp sectors, then this is another one of the best directories to list your business.
As far as categories covered, it's by far one of the best cannabis business directories out there. Not only are seed banks, growers, and cannabis sellers covered, it also includes sections for Influencers, Apparel Companies, and Travel and Tourism businesses in the industry. While it has paid options, there's also an unlimited free option so there's no excuse not to sign up.
8. Cannabis Business Exchange (CBX)
The Cannabis Business Exchange (CBX) is another one of the most popular cannabis business directories for dispensaries, retailers, and B2B services in the cannabis industry. As well as offering an extensive directory, it also has an easy-to-use mobile and web interface which offers helpful statistics on page views, leads generated, and much more.
It's easy to manage your listing on the CBX and you have tons of options. Once again, there are categories to cover everything from cannabis, CBD, and hemp brands to ancillary services. You'll have to pay a subscription fee but it can offer a huge boost to your cannabis business, no matter what kind.
9. USA Cannabis Directory
The Marijuana Industry is one of the USA's fastest-growing industries. With the industry bringing in $10.4 billion last year and even higher projected earnings, it's only going to get bigger. As such, the USA Cannabis Directory is a directory designed to help cannabis businesses in the US to expand their visibility, reach, and customer retention.
Users can search for companies by category, name, and keywords, making it easy for potential clients and customers to find your business. No matter what kind of business you run, if you operate in the USA, this is another top directory to increase the reach of your business. It's a paid directory but starts at just $9 per month.
10. Cannapany Directory
With the marijuana industry growing so fast, many investors are starting to get in on the action. And whether you're a marijuana startup looking for investors or an opportunistic investor looking for the next big thing, then Cannapany is an ideal place to check out. The site offers all kinds of useful information for investors. It also offers a directory for marijuana businesses to make themselves visible.
Cannapany's Marijuana Business Directory makes thousands of companies instantly visible to investors, making it an incredibly useful resource for upcoming companies in the industry. When it comes to anything to do with cannabis investments, Cannapany is one of the top directories available.
11. The Cannabis Business Directory
The Cannabis Business Directory is another directory dedicated to expanding the reach and visibility of all forms of cannabis businesses. You can make your business easily searchable and make yourself available to contact for any interested investors, clients, customers or any other cannabis industry professionals.
While it's currently being set up, the Cannabis Business Directory will offer an extensive web directory along with a helpful mobile app. It covers every kind of business, including retailers, grow shops, equipment manufacturers, and all kinds of ancillary services. It's best to get your brand listed on this directory early for a big boost in traffic.
12. Chronic Startups
With marijuana being one of the fastest-growing industries, new marijuana startups are cropping up all the time. It can be hard to gain visibility and traffic when your business is just starting out, but Chronic Startups is a directory dedicated to startups in the industry to help them expand their reach and potential.
Chronic Startups offers news, information, and resources on marijuana startups, as well as a helpful business directory to get your company listed. The directory is free, so it's perfect for upcoming cannabis businesses to increase their traffic, improve their SEO, and make their brand more visible.
13. Cannabis Stack Directory
Cannabis Stack is a huge cannabis industry directory that covers businesses as well as events. It's one of the best B2B cannabis business directories to make your service easily findable by industry professionals. It's also a great place to get listed if you plan to host any kind of cannabis business event or expo.
It has categories for Professional Services, Wholesalers/Producers, Production, Operations, Networking/Education, and Consumer/Patient Resources, as well as a range of subcategories for users to fine-tune their search. It's a fantastic directory to expand your reach in the industry while also building links for your business.
14. Marijuana Werx
Marijuana Werx is another source of information on everything in the cannabis industry. As well as offering reviews, resources, and information for investors, it also has a helpful cannabis business directory covering all kinds of services in the industry.
The Marijuana Werx Cannabis Business Directory covers categories such as Cannabis Brands, Banking and Payment Processing, Marketing Services, Lawyers, Business and Security Transportation, Testing and Compliance, Trade Associations and Organizations, Production Equipment & Services, and more. Listing your business is free, although you can pay for enhanced services.
15. Marijuana Venture
Marijuana Venture is a B2B trade publication covering the marijuana industry which now goes out to 12,000 subscribers. In addition to their annual publications, they also have a website offering all kinds of interesting content along with a directory of cannabis business profiles.
As a publication with a huge reach, it's well worth it for companies to connect with Marijuana Venture. It can be a valuable source of exposure and visibility for any kind of business in the industry, including dispensaries, manufacturers, B2B services, and more.
16. 420 Intel Directory
Another one of the best cannabis business directories to list your brand is 420 Intel. This directory spans many categories, so whether you're running a dispensary, offering cannabis equipment or offering ancillary services such as PR, marketing, accounting or anything else to cannabis businesses, 420 Intel Directory is a great spot for your business.
Since the directory currently isn't too crowded, it can be a great place for your business to stand out. It can also provide some valuable link building for your business. All in all, it's another valuable business directory that's dedicated to the cannabis industry that you should utilize.
17. Cannabiz Connection Directory
Cannabiz Connection is a helpful platform for anyone in the cannabis industry. It's free to sign up and you can connect with like-minded industry professionals as well as expand the reach of your cannabis brand. It includes educational resources, events, and of course, a helpful business directory for cannabusinesses.
The Cannabis Connection Directory covers a massive range of categories, especially for B2B Cannabis Businesses. Users can also search businesses by location, so it's great for local marketing. It's also a valuable source for those looking to build links and connect with many potential clients.
18. BudBay Business Directory
BudBay is a Classified Ad Directory designated for cannabis businesses. It's been running ever since 2004, making it one of the most popular and long-running B2B cannabis business directories.
A look at their homepage will show you all kinds of products and services on offer. It's also easy to list your own business. Overall, BudBay is another valuable source for all kinds of cannabis businesses looking to make their business more visible, build links, and increase their traffic and sales.
Conclusion
These are some of the most popular B2B Cannabis Business Directories that every company in the industry should look into. It's worth getting yourself listed in as many places as possible.
Not only will it give you an instant boost in your traffic and sales, but it's also an effective way to build links and improve your SEO. If you need help expanding your cannabis business through marketing and SEO, then don't hesitate to reach out to Marijuana SEO for help.