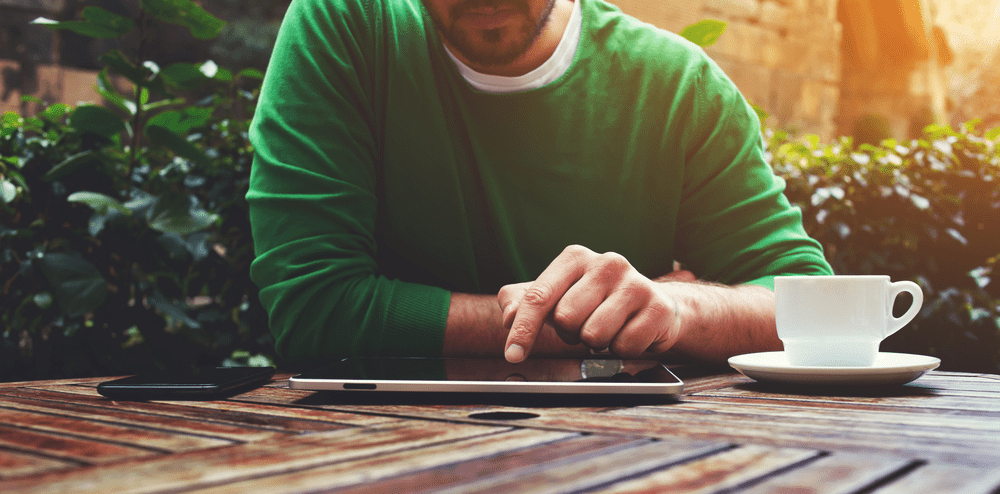 Although marijuana is now legal in 34 states, it's still not mainstream enough to allow big advertising players to allow marijuana advertising. Advertisers like Google Adwords, Facebook Ads, and Linkedin Ads currently do not allow any marijuana ads or even legal marijuana-related websites.
This has created a small boom in marijuana ad companies that have sprouted up to allow marijuana companies to market their services online. If you start a marijuana business and are looking to get more exposure, then read on.
Why Advertise Your Marijuana Business?
Being able to digitally advertise your dispensary can create more customers and more visitors to your online store or dispensary. If your cannabusiness offers any type of online or offline service, then advertising that service can grow your business and increase your customers.
Here are some benefits of marijuana advertising:
More in-store customers
Increased online customers
More social media followers
Greater chance of increased SEO
Brand awareness
Drives word-of-mouth faster
More efficient than traditional media
Targeted Customers
Marijuana Ad Networks
Now that you know all the reasons you should be advertising your dispensary online, here are some great places marijuana ad networks that will allow you to advertise your marijuana products online.
Marijuana Ads with Adistry


As far as marijuana advertising goes… Adistry is the top of its class. Adistry is an amazing source for finding the best places to advertise your marijuana business or dispensary. You can buy display ads at some of the largest marijuana websites, guest posts and a plethora of other great advertising options.
Prices vary depending on what website and service you are requesting. Display ads on popular marijuana sites can cost anywhere in between $100 and $1500 depending on the site. You can even buy social media blasts and newsletter blasts that will drive targeted traffic to your website. We have used them many times for Marijuana SEO guest posts like here and here.
Marijuana Ads with Mantis
Mantis is kind of like the Google Adwords of Marijuana advertising. They offer a pay-per-click model that is a little more expensive than most advertising networks (about $2.00 per click) but its one of its kind and offers to advertise on some of the largest marijuana sites online. Some of their biggest publishers are MedicalJane, Grasscity, Leaf Science, StickyGuide and Cannabis.net.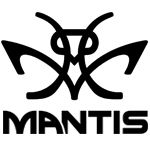 They also offer a number of other advertising services like retargeting where you can target users that have abandoned a cart on your website or have visited you before. These visitors are much more likely to buy the next time they visit. They also offer video ads and recommended content ads.
To get started on Mantis, you will have to fill out an application. To begin advertising on Mantis, you will have to make a $1,000 minimum deposit into your account so its a little steep to begin but they have great reporting and you will see great conversion rates from their targeted traffic.
Leafly


If you are in the marijuana business, it's very likely that you have heard of Leafly. They have become one of the largest marijuana resource sites online featuring a large dispensary directory, strain guides, products store, and marijuana content site.
Leafly has 100,000 YouTube followers, 100,000 Facebook followers and over 10 million visitors per month. To advertise on Leafly, you must contact them via the form below.
Pricing depends on the services provided and how many impressions you need. Being the largest cannabis consumer website, you are going to be paying a premium but you will see the largest volume of traffic than any other advertiser.
High Times


High Times is one of the most popular marijuana magazines and now a very successful website. With about 5 million users a month, you can reach a very large audience of marijuana fans who are ready to buy at your store.
Magazine advertising starts at about $5,000 per ad and online advertising is based on CPM (cost per 1,000 impressions) and can get a little pricey but the traffic is very high quality.
You can also submit a guest post to High Times to be featured in their blog section.

Marijuana Business Daily
MJBizDaily.com features marijuana business articles, an industry directory, and a large magazine publication. They offer email blasts, newsletter banner ads and a bundle that features both email ads and website ads.
Pricing for the bundle starts at $3,000 which gets email open rates for the Daily newsletter at 27-32% of the 40,000 opt-in subscribers. This type of exposure will grow your marijuana website and brand a lot faster than most any other type of advertising.
Weedmaps

Weedmaps is another very large online marijuana dispensary directory with an even more popular phone app that you can advertise your business on.
You can run marijuana ads for your dispensary or delivery location on Weedmaps for a very high price.
The success of Weedmaps is due to its loyal community of reviewers who are constantly reviewing and rating dispensaries resulting in great user-generated content.
Pricing for advertising on Weedmaps is going to start at $1,000/month and it goes up from there. They have a number of channels to advertising on like their app, Weedmaps TV, and of course their website.
The Weed Blog
The Weed Blog is a popular Marijuana Enthusiast blog dedicated to marijuana news and information. With 1.9 million monthly users and 2.4 million monthly sessions. With a social media presence of over 1.2 million Facebook fans and 46.7 K Twitter followers, you are sure to get seen by your target demographic. They offer digital banner ads in all kinds of spots all over their website. The Weed Blog charges on a CPM basis and can help grow your website or dispensary's traffic with quality marijuana visitors.
To sign up, you have to fill out an application and you will get access to their media kit where you can see pricing for each specific spot.
The Cannabist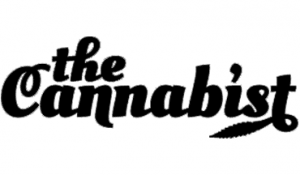 The Cannabist is a popular cannabis culture blog that features ideas, people, art, food, and news…all about cannabis. Started in Denver, CO, The Cannabist now has a global following and has strain reviews, lifestyle profiles, business articles pot-rooted recipes and more.
To advertise on the Cannabist, simply contact their advertising department and once approved you will be able to place your banners on their popular marijuana site.
Cannabis Culture
CC is a magazine about marijuana and hemp around the globe. Started in 2009, Cannabis Culture has been recognized as one of the best sources of marijuana information, activism, growing information and more.
Cannabis Culture offers 4 different ad spots:
Square (100×100 Pixels)
Rectangle (468×60 Pixels)
Skyscraper (120×600 Pixels)
Billboard (240×400 Pixels)
Pricing is on a CPM basis and you can even target certain parts of the website like:
Up-to-date news
Feature articles
Product reviews
Growing information
Celebrity interviews
Music features
Interactive photo libraries
Regular videos
Event coverage
Featured blogs
CC monthly newsletter
Activism resources
To get started, visit the link below and contact the Cannabis Culture advertising team.
MerryJane
MerryJane is on the frontier of marijuana information and innovative tools to explore the new frontier of cannabis, dispensaries, events and community. This is what makes advertising on MerryJane so great… not to mention that they get over 5 million visitors per month.
If you want to advertise on MerryJane.com, you will have to email the advertising department in the link below and you will usually hear a response within a week. They have a good amount of advertising packages that are fairly priced and very effective.
Marijuana Ads Infographic