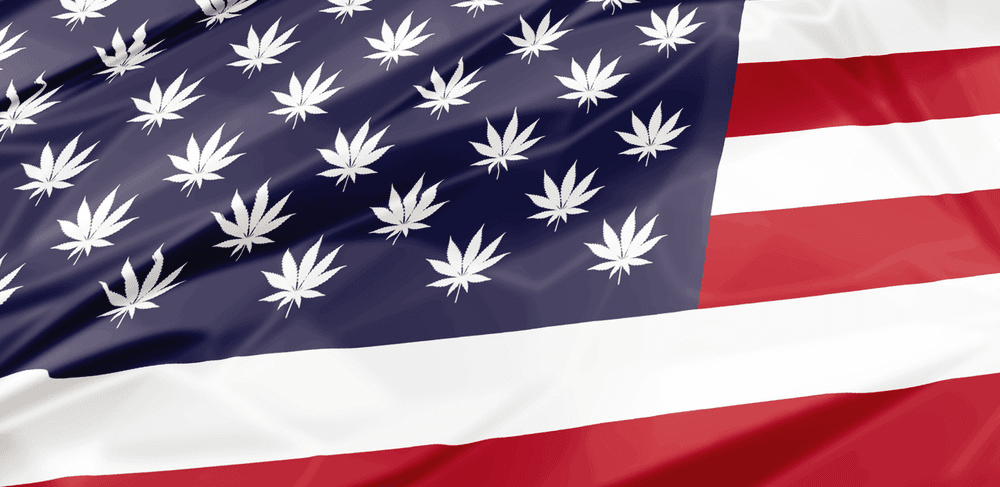 If you're looking to start a marijuana business in the US, the time is now. It's currently one of America's fastest-growing industries, with statistics from The Cannabis Industry Annual Report estimating $10.2 billion in annual sales and up to $24 billion by 2025!
Many US states are already bringing in billions from the sale of medical and recreational marijuana and with marijuana state laws becoming more and more lenient, the profits will only grow higher.
There's plenty of options for those looking to get into the industry. Marijuana growing, distributing, selling, and delivering services all make impressive profits. But when it comes to starting any business, location is key and you need to pick the best place to start a cannabusiness.
Here are the best US states for starting a marijuana dispensary, store or other business.
California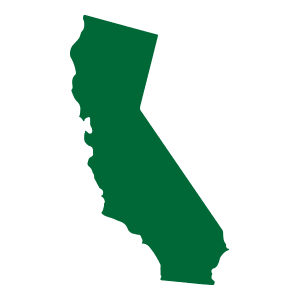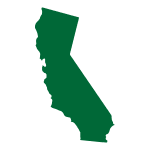 California marijuana businesses have made $2.75 billion in legal and recreational cannabis sales. It's the highest of any US state, and the figures are set to grow exponentially.
It's a perfect place to start a marijuana business thanks to mass amounts of consumers. Dispensaries, marijuana farms, and delivery services all perform well in the Golden State.
Starting a business in California can be costly, especially when looking for a commercial property in a high-income area like Los Angeles or Orange County. Luckily, you can find plenty of marijuana businesses for sale in California that sell to crowds of customers already, so you can start profiting instantly.
California is home to various tourist locations like San Francisco, San Diego, and of course, LA. With heavy footfall and heaps of people visiting to try out legal marijuana, it's the home of opportunity for any cannabis entrepreneurs.
Colorado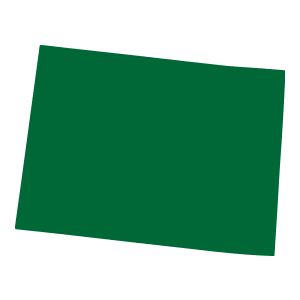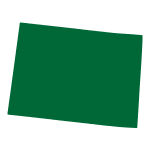 The Centennial State was smart to legalize recreational marijuana before any other state. Colorado cannabis stores and dispensaries have brought in over $1.56 billion in sales, making this state a goldmine for starting a cannabis business.
The government makes it easy to apply for a marijuana license in Colorado online. They offer licenses for marijuana retailers, growers, product manufacturers, testing facilities, transporters, and professional operating services.
As you'd imagine, there are plenty of opportunities to start a marijuana business in Colorado. Retail stores and medical dispensaries perform particularly well. Delivery services are growing fast, and you can also become a grower or produce products like CBD and THC oil.
Commercial properties in the middle of Denver are expensive, although you'll likely make good profits over time. You can often get a good return on your investment by targeting areas like Aurora or one of Colorado's many tourist towns. Colorado is also home to miles of countryside, making it one of the best places for marijuana growers.
Washington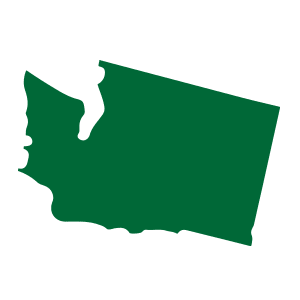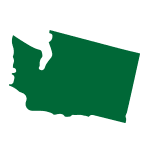 One of America's biggest marijuana states, Washington marijuana businesses have also reached the $1 billion mark in sales, making this a very attractive choice of location for entrepreneurs.
Washingtonians love their weed, and sales of concentrates, edibles, and products like creams and oils are high. Growing can also be profitable, although getting a cultivation license can be more difficult.
Seattle is one of the world's biggest business capitals, home to companies like Amazon, Starbucks, and Weedly. As you'd imagine, starting a business in the capital can be expensive. However, cities like Tacoma, Olympia, Bellingham, and Spokane make for good alternatives. Washington marijuana sellers also have the highest tax rate at 37%.
Applications for retailer licenses are currently on hold, but you can take over a licensed business. Starting a marijuana delivery service in Washington is also a lucrative option. You can see Washington's marijuana licensing page to find out more.
Oregon
This state has a rich THC-laced history. Oregon was the first state to decriminalize marijuana possession in 1973 and the third state to legalize the recreational use of marijuana. Now the cannabis industry in Oregon is booming with marijuana sales of $777.6 million.
Running a marijuana business in Oregon is generally cheaper than in neighboring Washington. The marijuana sales tax in OR is 17%, much lower than Washington's 37% rate.

The state population has been growing fast in the past few years and tourism is picking up. Oregon marijuana licensing has recently been put on temporary hold, but there are licensed businesses for sale.
Nevada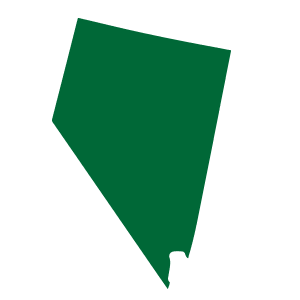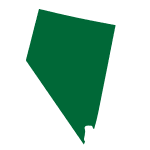 If you want a lucrative marijuana state outside the main three, Nevada is a good bet. Las Vegas alone gets tens of millions of tourists each year. Outside of LV, Mesquite and Reno are attractive locations with fast-growing populations.
Nevada legalized recreational marijuana just last July and has already set records for cannabis sales. The industry is still young and cannabis stores are in high demand, so it's a perfect time to pounce.
Nevada's marijuana sales taxes mimic Colorado's, with 15% excise tax and 15% sales tax. Despite this, you can make mass profits. Las Vegas is notorious for high-spending locals and tourists, making it a prime location for starting a marijuana business.
Massachusetts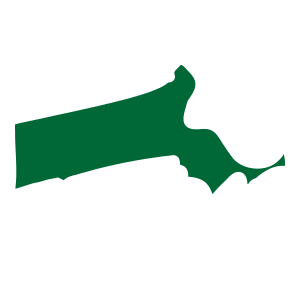 Massachusetts is the latest state to legalize recreational marijuana. In fact, the sale of marijuana for recreational use started July 1st, so now is the perfect time to get involved! You can apply for a marijuana business license right now and get approved within 90 days. You can also get licensing for growing and manufacturing cannabis products.
Medical marijuana dispensaries are also big in MA. Marijuana sales have already racked up $106 million and they're projected to grow to $457 million in 2018. Starting a marijuana growing operation to supply to stores and dispensaries is another lucrative option here.
Massachusetts benefits from tourist spots like Boston and big college towns such as Cambridge. Start a business here early and enjoy the low tax rates and high income.
Arizona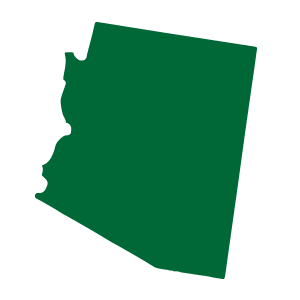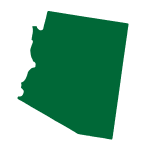 The medical marijuana industry in Arizona is enormous, generating $406.7 million in sales. It's also growing fast- marijuana sales in Arizona grew by 50% between 2016 and 2017!
There have been serious efforts to legalize recreational marijuana in Arizona. Although legalization didn't make the ballot in 2018, it's very possible it could be legal within the next couple of years.
Dispensary licensing is currently available for Arizona residents. Dispensary owners can also apply to cultivate and manufacture marijuana products. With low competition, high sales, and the potential for a colossal profit boost in the next few years, Arizona is a hidden gem for marijuana entrepreneurs.
Alaska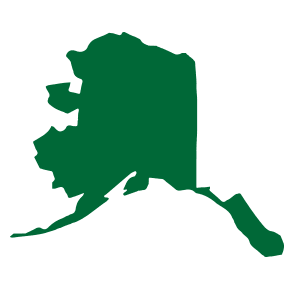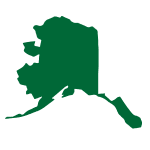 Recreational dispensaries are in high demand in Alaska. The state has made over $39.5 million in marijuana sales and it's expected to be a $100 million industry by 2020. Not bad for the state with the third lowest population!
You can find Alaska marijuana business licensing applications and fees online. Licenses are available for retail stores as well as cultivation, manufacturing, and testing facilities.
Starting a cannabis growing business in Alaska might be your best option. Stores and dispensaries need higher supplies as demand continues to grow, so wholesalers can make big money.
It's a more relaxed location than some of the top marijuana states, but it's definitely one worth looking into. You can get a good return on your investment with less competition and a steady supply of customers.
Maine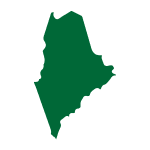 Recreational marijuana was legalized in 2016 in Maine. However, licensing for recreational dispensaries was only made available a few months ago. With Maine already making $83.4 million in medical marijuana sales, it's a state with a lot of potential for marijuana businesses.
You'll need to be a Maine resident of 4 years or more to start a recreational marijuana store in Maine. Other options are starting a medical cannabis dispensary or a marijuana delivery service.
Maine marijuana businesses will benefit from low taxes and probably won't have a lot of competition. If you're an entrepreneur in Maine, it's worth getting into the industry now.
Michigan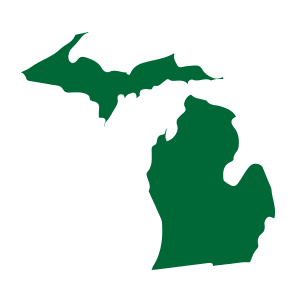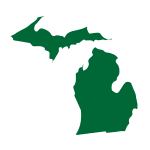 Tthe state's medical marijuana industry is worth $633 million.
You can find the Michigan Medical Marihuana Facility License Application online if you're looking to open a dispensary. You will need to have a business plan and a current location for your application to be successful.
Starting a marijuana business in Michigan right now can be tricky. However, the industry is projected to grow even more if recreational marijuana is legalized. Getting in early and building a marijuana brand could be a lucrative option for ambitious entrepreneurs.
Wrapping it Up
There are other states that make good places to start a marijuana business. Recreational sales are also legal in D.C. and Illinois has a growing medical marijuana industry. However, the states listed above are the best places to start a marijuana business in the US.
Factors like population, demand, competition, taxes, and tourism should all come into consideration. Do your research and write up a solid business plan including a marketing plan, before deciding on a location. You could also consider buying an existing marijuana business- this is often the easiest way to get into the industry as you'll have customers from the get-go.
Location is a key factor in business success and picking the right state can improve the local SEO for your marijuana business. All of these places are worthwhile choices so look into them and choose what's right for your business.