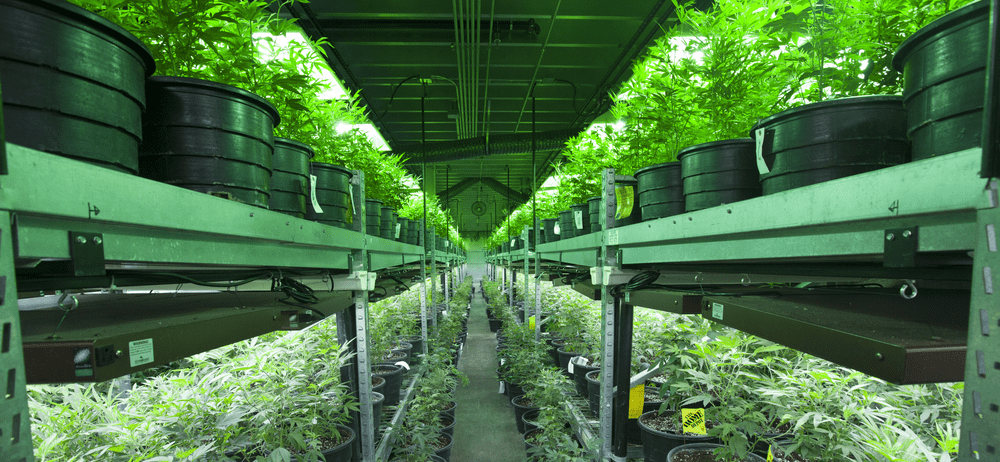 Right now is the perfect time to get into the marijuana and cannabis industry. It's booming marketing and there are thousands of businesses you can start to get into the mix.
But why go through all the work of starting a business from scratch, when you can just buy a marijuana business that's already making money and ready to go.
That is why we created this list of 18 marijuana businesses that are for sale right now:
Colorado Marijuana Businesses for Sale
2 Recreational Marijuana Cannabis Dispensaries Available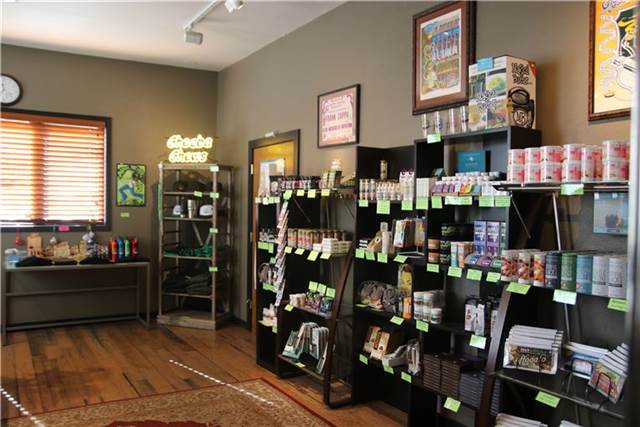 Have you ever dreamed of starting your very own dispensary? Well, you can buy 2 already established marijuana dispensaries located in Crested, Butte, Colorado.
One 1,200 sq ft facility and one 2,500 sq foot facility include all grow equipment, business assets, licenses and everything else you need to get started selling legal marijuana in Colorado.
These dispensaries make about $2.5 million gross revenue and are selling for 1x multiple of $2.5 million. That's only $1.25 million per dispensary! If you are looking to purchase an established dispensary in a great area then this business could be a winner for you.
Top-Rated Hydroponics Store
Maybe you don't want to get directly into the sale of marijuana. That's fine! There are plenty of other opportunities in this market. You could buy one of the most top rated hydroponics stores located in Arapahoe County, Colorado.
This hydroponics store sells indoor gardening supplies for the entire Denver-metro area. They do almost $4 million a year in gross revenue and have about $500k in inventory that comes with the sale.
The asking price is $1.2 million which will pay itself back in about 2 years time. This listing also offers seller financing so you can get into this business for a reasonable amount.
Colorado's 1st Cannabis Museum / Dispensary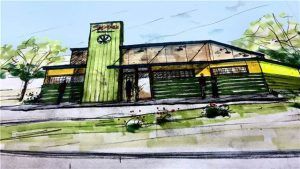 The Cannabis Depot is Colorado's first and only Cannabis Museum with included dispensary next door. This landmark is located in I-25 and currently has 2 positions left to be a part owner of the company.
For $130k, you can get a piece of this growing business and start making passive income from the booming marijuana industry!
Marijuana Cannabis Dispensary, Grow & lab
This is one cool grow lab located in Pueblo Colorado. Location is an important part of this business. With a really high traffic area, this marijuana business is growing like crazy. With gross revenues over $2.3 million (including the real estate of $1.5 million), you are getting a great deal.
The business has 14 employees and was established in 2014. The building is over 14,000 square feet that include a fully automated greenhouse. This business is pretty much a money tree so if you have some money to invest, this will grow your income gree.
640-acre Marijuana Farm and License in Pueblo, Colorado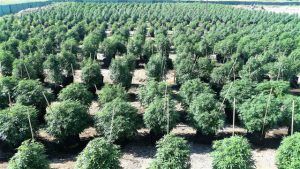 This land is ideal for budding cannabis growers! With 640 high-quality acres of farmland, you can grow marijuana plants to your heart's desire. It also features over 10,000 sq. ft of greenhouses with year-round cooling and heating, so you can grow during all four seasons. You'll also get a huge barn, a large six-bedroom duplex home, and miles of riverfront property.
The asking price of $3,200,000 includes $400,000 of inventory and a tier 2 license, allowing you to cultivate 3,600 plants. You can upgrade for $2,000 to grow up to 6,000 plants, so you'll be bringing in mass amounts of profit in no time.

Marijuana / Cannabis Retail Dispensary Business and Real Estate
If you're looking for a large dispensary just slightly south of Denver, this opportunity is right up your alley! For $3,900,000 you'll get a $795,000 retail property and a dispensary already set-up for you to start selling.
It's located in a state known to make billions from pot sales, and with an established customer-base you'll have no problem bringing in money from the get-go.
Turn-key Cannabis Cultivation with harvest included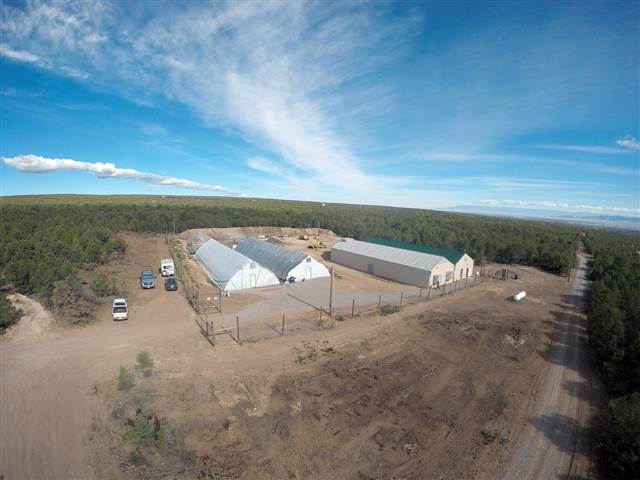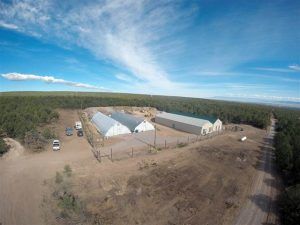 This Colorado farm is fantastic for the asking price. For $1,000,000, you'll get over $250,000 in inventory and $100,000 in equipment including a large greenhouse, warehouse, and all the growing equipment you'll need.
You'll be close to various cities and tourist spots in Colorado. With land primed for growing and plenty of CO dispensaries needing weed, you're bound to get a good return on your investment.
California Marijuana Businesses for Sale
Largest Marijuana Delivery Service in Orange County
Marijuana delivery in California is booming, and there's never been a better time to jump into the industry.
This Orange County marijuana delivery business already makes $2M in annual revenue with an established customer database of 38,000. The seller also offers a month's free training with your purchase. You'll be located right in one of California's richest areas, so expect high sales and huge profits!
Licensed Cannabis Medical Marijuana Cannabis Dispensary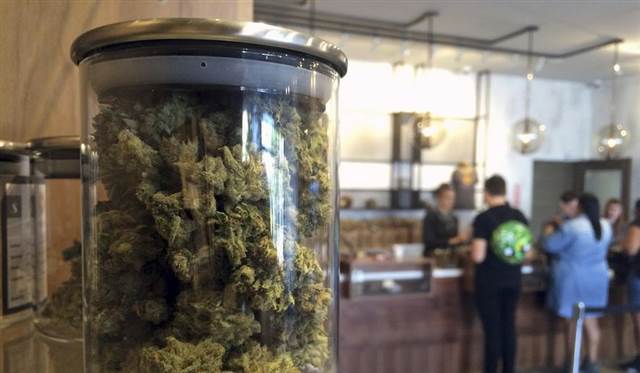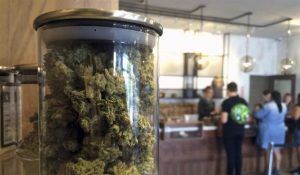 Starting a medical marijuana dispensary takes a lot of time, especially when you factor in waiting for a license. Luckily, this property gives you all of that from the start.
It's one of only three licensed medical marijuana dispensaries in Calaveras County and the only one on the market. Not to mention this is a tourist spot and close to cities such as Sacramento and Modesto. With barely any competition and $200,000 in inventory, this is a worthy investment.
Medical Marijuana Cannabis Turn-Key Dispensary w/ 5 Licenses Sacramento
This is an all-in-one marijuana business. Not only will you take charge of one of California's first licensed recreational dispensaries, you'll also get 2 acres of land to cultivate your own stock.
You'll get all the licenses you need (adult use dispensary, cultivation, delivery, distribution, and manufacturing) on top of a multi-purpose business projected to gross $11 million plus in 2018.
The dispensary is already established with a high Weedmaps ranking and a patient base of 25,000. Taking advantage of delivery and distribution licenses can see your profits boom even further, making this worth the investment of $20 million.
Fully Licensed Cannabis Manufacturing & Distribution Opportunity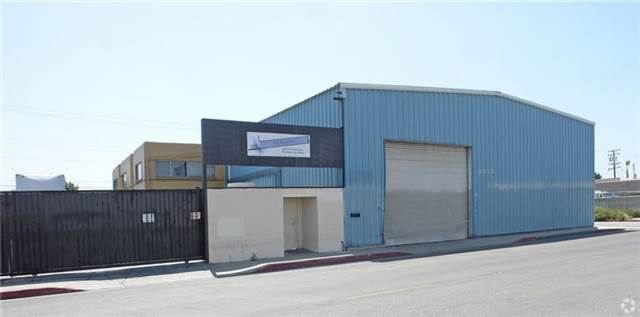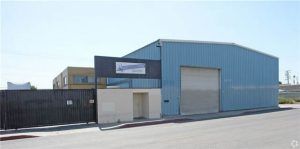 Want to start a marijuana business in LA? This opportunity is for you. For $3.9 million you'll get a distribution and manufacturing facility just 15 minutes from downtown Los Angeles. You'll also get a Commercial Cannabis Manufacturing/Distribution License.
The facility is ideal for producing oils, edibles, and other popular marijuana products. You'll also get an industrial property a stone's throw from California's biggest city and tourist location, so this is a business opportunity worth considering.
Licensed Marijuana Cannabis Retail On-Site Consumption Opportunity
Strict laws on public consumption of cannabis mean legal public smoking spots are highly sought after. This business is licensed for the recreational and medical sale of marijuana, but you'll also get an On-Site Consumption license! That means you can convert this space into a marijuana lounge or cafe to instantly attract customers.
With an asking price of just $950,000 and a gross revenue of $1,000,000, this is a very attractive offer. You'll also get $50,000 in inventory, $50,000 in equipment, and the license to open a marijuana lounge in California.
LA PRE-ICO Recreational Cannabis Marijuana Dispensary 10 Licenses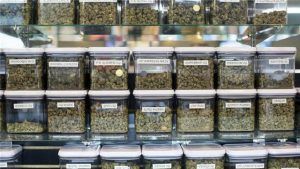 You won't have to worry about obtaining licensing with this opportunity! The sale includes licenses for the sale, delivery, cultivation, manufacturing, and distribution of marijuana for both medical and recreational use. So you can take this business in any direction you want!
The shop has been running for 10-years and pulled in $500,000 last year from medical sales. You can take over their established brand and retail store to sell to LA customers for $6,000,000.
San Diego County Turn-Key Marijuana Cannabis Dispensary For Sale
Pot tourism in California is about to blow up with the legalization of recreational marijuana, so why not get a marijuana store in a world-famous tourist location?
This San Diego cannabis dispensary is fully-licensed for retail, manufacturing, and delivery. With a monthly gross of $200,000 and San Diego retailers struggling to keep up with demand, you can turn over a profit fast.
Eden Farms a 1.5 acre Award Winning Cannabis Farm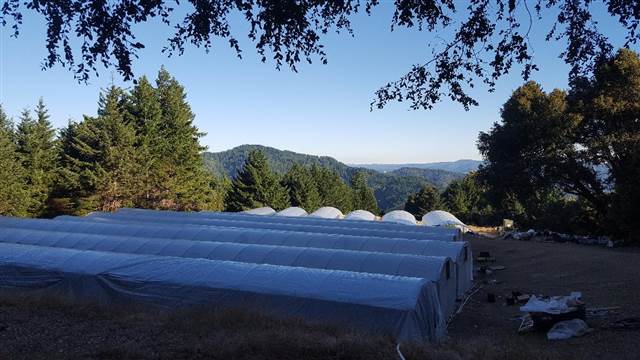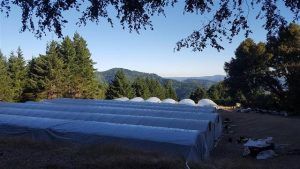 Want a business with a shining reputation? This 1.5-acre Cannabis farm boasts award-winning facilities and an astonishing annual gross of $4,000,000!
The asking price is $8,000,000, which includes $3,000,000 in property and equipment and $250,000 in inventory. You can get a fantastic return on your investment within 2 years and enjoy the perks of being a state-licensed pot grower.
LA Pre-Ico Retail Licenses Recreational Marijuana Cannabis
If you want a profitable marijuana business, it helps to sell weed in the city with the 4th highest consumption of marijuana in the world.
The city of angels is a prime location for a recreational cannabis store. And this sale offers licensed retail dispensary and delivery service right in Los Angeles.
It'll cost you $3.25 million, but you'll also get $100,000 in wholesale inventory and a store in a high-tourism, high-population area.
Grandfathered Long Beach CANNABIS Cultivation Facility Ready For Build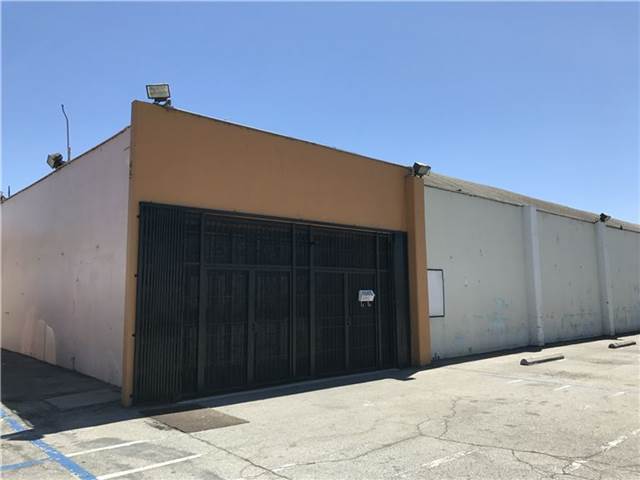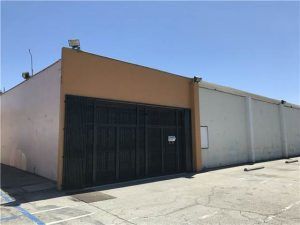 For $850,000, this listing offers 20,000 square foot in Long Beach primed for the cultivation and cannabis and cannabis products.
The property is permanently grandfathered, meaning you won't have to worry about changes to zoning laws.
It's semi-finished and can also come with a distribution license. While this opportunity may take more work and investment, it can become a profitable business for the cultivation and distribution of marijuana products.
Florida Marijuana Businesses for Sale
Medical Marijuana Certification Center with over 4000 patients
If you're looking for a cheap marijuana business, this medical marijuana certification center in Florida is selling for $100,000 and offers a gross revenue of $150,000. You can also add $30,000 of inventory to the price.
Recreational use of cannabis is still illegal in Florida, so medical marijuana is in high demand. This company already has a website up and running and customers to serve, so you can take the reins and make sales straight away.