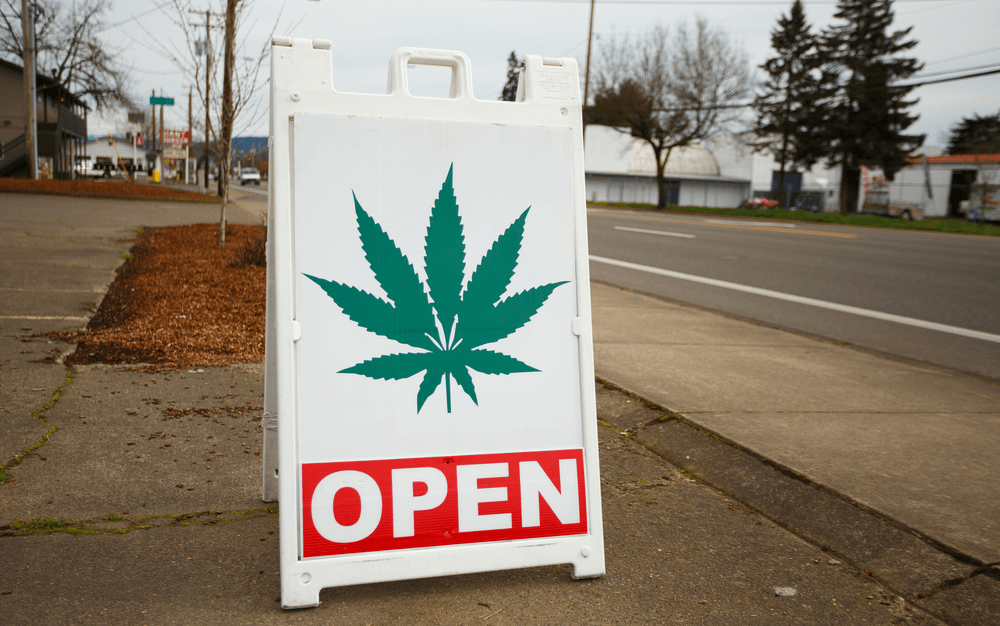 With a large population of marijuana users and legalization set to come in just a few weeks, Michigan is one of the best places to start a marijuana business in the US. Michigan is the tenth state to legalize marijuana for recreational use with the law expected to go into effect starting December 2018. Many people may wonder how to start a dispensary in Michigan.
Despite recreational legalization only coming recently, MI already has a booming marijuana industry. According to figures, the medical marijuana industry in Michigan has already brought in over $633 million- even more than some recreational states. With the laws becoming more accommodating to marijuana users, it's the perfect time to start a business here.
In order to get a marijuana business set up in Michigan, you'll need to know the laws and how to get licensed. It also helps to know more about the state, where's the best place to sell, and what to expect. Here's a guide on how to start a dispensary in Michigan.
Medical Marijuana Laws in Michigan
Purchasing and using marijuana for medical purposes was legalized in Michigan in 2008. Since then, the state has had a prosperous medical marijuana industry. Patients with debilitating conditions can apply for a medical card in Michigan under the Michigan Medical Marihuana Program.
According to the Michigan Medical Marihuana Act, patients are able to possess up to 2.5 ounces of weed. They can also grow up to 12 plants. Under the act, one ounce of weed is equivalent 16 ounces of marijuana-infused products in solid form, 7 grams of marijuana-infused products in gaseous form or 36 fluid ounces of liquid products.
Medical cards are given to patients with Alzheimer's, ALS, Cachexia, Cancer, Crohn's Disease, Glaucoma, Hepatitis C, HIV/AIDs, Nail Patella, Seizures, Severe/Chronic Pain, Muscle Spasms, and Severe Nausea. Patients with these debilitating conditions are able to buy cannabis products from licensed dispensaries.
Recreational Marijuana Laws in Michigan

In November 2018, Michigan voters passed Proposal 1, making recreational cannabis legal in Michigan. It's the first state in the Midwest to legalize pot for recreational purposes. However, it will take some time for the laws to go into effect.
According to government officials, recreational use will be legal as of December 6, 2018. Possession limits will be similar to Michigan's medical marihuana limits. Adults 21 years of age and older will be able to purchase and possess up to 2.5 ounces of weed. Adults will also be able to grow up to 12 plants and store up to 10 ounces at home. However, anything over 2.5 ounces must be kept in locked containers.
The laws around selling marijuana are a little more tricky. It's estimated that recreational retailers in Michigan won't be open until 2020. The state plans to put regulations in place to allow the licensing of marijuana businesses, including growers, transporters, cultivators, and retailers. Recreational sales will be subject to a 10% excise tax and 6% sales tax.
Retailers will also be restricted in some areas. Local municipalities will make their own laws on whether to allow marijuana sales, with Western Michigan already voting no. With the difficulty in obtaining local weed, it's likely many Michigan natives will turn to online sellers to get recreational marijuana.
How to Get a Dispensary License in Michigan
In Michigan, the Medical Marihuana Facilities Licensing Division regulates licensing for medical marijuana businesses. Licenses are given out for marijuana cultivators, processors, testing facilities, transporters, and, of course, dispensaries.
If you plan to operate as a dispensary but also cultivate or transport weed, you'll need multiple licenses. You can find the online application and more details on licensing at the Department of Licensing and Regulatory Affairs website. It's best to seek licensing as early as possible in order to get your dispensary running.
While licenses for recreational marijuana businesses aren't available yet, they should be soon. The state plans to offer licenses for recreational retailers, processors, growers, secure transporters, and microbusinesses.
How to Start a Dispensary in Michigan
Before you start your dispensary, there's a lot of things to consider. You'll need to find the right location, suppliers, and create a solid business plan.
You will need to find a location where marijuana is in high demand. You'll also need to get permission from the local government to open your dispensary. Some cities, such as Detroit, have strict zoning requirements which means you'll need to choose your location carefully. You can view the Michigan Medical Marihuana FAQ for more information.
Having a thorough business plan is important for any successful business. Learn as much as you can about the industry and your competitors. Figure out how many customers you're likely to bring in and how much profit you're likely to make. Knowing these things can help you secure funding, licensing, and get your business off to a flying start.
Starting a business can be challenging, but there are huge profits in the marijuana industry if you do it right. For more information on getting a dispensary started, read this guide on how to start a dispensary.
How to Market your Dispensary
Once you get your dispensary up and running, you'll need to consider how to bring in customers. Cannabis marketing is important for any marijuana business, especially dispensaries which rely on attracting patients to their business.

Nowadays, digital marketing is the most successful form of marketing. Many people use the internet to find the services they need. Making sure your business is visible on Google is essential.
Your business will need a website to advertise your services. Many marijuana retailers even allow patients to browse products and buy online these days. It's best to have your website professionally designed- a badly built site can turn customers away fast.
Making your business visible on social media and online directories also helps. Start with getting listed on Google My Business and starting business accounts on Facebook and Twitter. You should also aim to get listed in local directories. There are even some websites dedicated to listing marijuana services, such as Weedmaps.
Local SEO is important for attracting people in the area. This involves making your website one of the top results for keywords like 'marijuana dispensary Michigan'. For an all-in-one digital marketing solution, your dispensary should enlist the help of an SEO service experienced in dealing with marijuana businesses, such as Marijuana SEO.
Traditional forms of marketing can also be useful for Michigan dispensaries. Many elderly patients need medical marijuana to treat medical conditions such as Alzheimer's. Making leaflets and flyers visible to them can help bring your dispensary to their attention.
What Should your Dispensary Stock?

There are tons of marijuana products available today. It's best to have a wide selection available to your customers in order to run a successful dispensary.
Start with a selection of cannabis strains. Having indica, sativa, and hybrid strains is the best approach. Many patients look for different forms of strains to offer different effects. Some popular strains in America include Gorilla Glue #4, Girl Scout Cookies, and OG Kush.
Stocking CBD products can be equally important, if not more important, than cannabis. CBD products allow users to get medical effects without getting high. Many patients prefer these to marijuana or THC products due to the lack of psychoactive effects. CBD Oils are the most popular, but you can also sell CBD tinctures, topicals, and even edibles.
Other products such as THC tinctures and marijuana edibles are also popular for many users. Users use marijuana in many different ways, and it's best to have as wide a selection as possible to please every customer. It can also help to offer things such as vaporizers and pre-rolled joints to make consumption easy for customers.
How Much Money do Michigan Dispensaries Make?
It's hard to pinpoint exactly how much profit a Michigan dispensary can make, but figures show the medical marijuana industry alone in MI is very successful.
As of May 2018, Michigan had accumulated $633 million in medical marijuana sales. This is even more than many states with recreational sales. This is forecasted to grow significantly, and the legalization of recreational sales will result in a huge boom in profits.
The price of weed can vary significantly in Michigan depending on the area. On average, a gram usually costs around $10, an eighth $34, and an ounce around $273. However, it's best to look to local competitors to decide how to price your products. Add in the sales of CBD, liquid products, marijuana concentrates, and accessories and you stand to make a lot of money.
Conclusion
With recreational marijuana soon to be legalized and an already huge medical marijuana sector, Michigan is worth keeping your eyes on if you're looking to start a marijuana business. To start a dispensary in Michigan, you'll need to fight the right area, create a business plan, and get a license. But if you're up for the challenge, it's one of the most financially rewarding states.
Entrepreneurs may also want to consider becoming marijuana growers, especially with current pot shortages in some areas of Michigan. You could even become an online seller. There are many opportunities in the growing marijuana industry to consider.