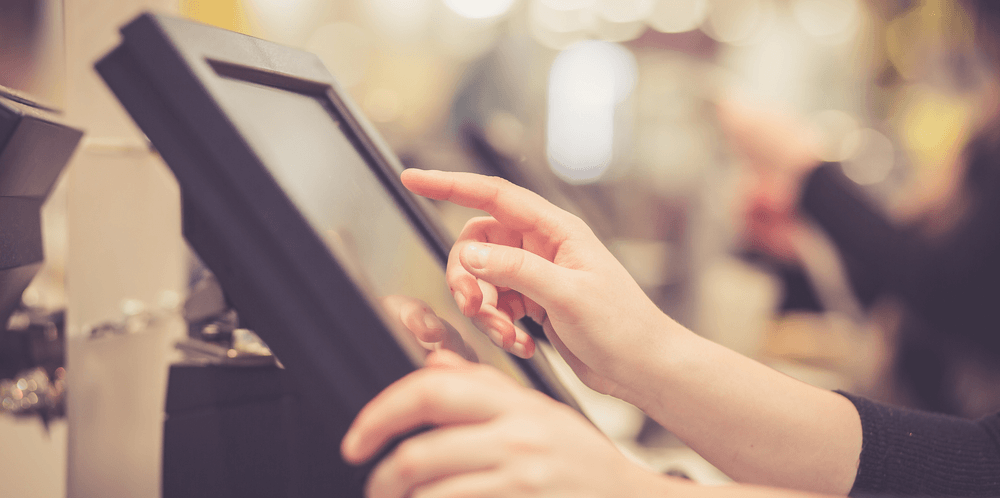 POS stands for point of sale and they are becoming a necessity when it comes to charging customers in your retail dispensary store.
More and more dispensaries are opening up as more states legalize marijuana. This means there is more need for software and point of sales systems so these dispensaries can manage, track and charge their customers.
But there are so many POS systems for dispensaries out there in 2020, how are you supposed to choose one?
In this article, we are going to compare all of the best dispensary POS systems and find the best of the best.
Dutchie POS
Dutchie is a powerful cannabis menu system that now makes a point of sale for dispensaries that integrates right into your existing dutchie menu.
Dutchie has tons of great features like multi-location support, compliance, customer management and a whole slew of other great features. Whether you are a delivery service or a dispensary, Dutchie POS is a great start.
MJ Freeway


When it comes to POS software, MJ Freeway is one of the leading options in the marijuana business. It doesn't just help you with state-compliant transactions, but also offers solutions for all the daily operations your dispensary might need to handle.
Its detailed inventory tracking system is designed to help you improve your sales and ensure you can meet demand. It also stores customer data and provides you with analytics and features to help with marketing your dispensary.
With 7 years of cannabis business data, MJ Freeway is a great choice. You can visit their site to request a demo of their software and browse through their marijuana POS equipment.
POSaBIT

Another great cannabis pos system is POSaBIT.
They provide a scalable POS for cannabis and hospitality industries. POSaBIT includes a plethora of great features like real-time tracking, analytics, and speedy checkout processes.
With POSaBIT, you can do online ordering, custom loyalty programs, and even debit payments.
Check out POSaBIT today to see if its the best option for your cannabis dispensary.
Cova Software


Cova Software is an impressive dispensary POS system that offers innovative features and efficient transactions. Their system is designed with speed in mind, offering an average transaction time of 1.4 seconds.
Cova Software offers an offline mode feature so you can keep making transactions even when your WiFi goes out. With practically no downtime, you'll never have to worry about missing out on a sale.
The software offers a nifty touchscreen interface and is compliant with locations across America and Canada. Their site offers demos as well as a software video so you can see their features in action.
BioTrack


BioTrack offers a POS system compliant with all state regulations and licenses. Every dispensary can benefit from this software, but it stands out especially for growers.
It includes features for cultivation to forecast your yield and optimize future growth. It also has features for processing and manufacturing. If you want to convert flower into oil and wholesale your products, this software can help.
Its dispensary point of sale system offers easy tracking of customer profiles, loyalty programs, and automatic purchase limits to comply with state laws. The software is currently operating in stores across the US, Canada, Australia, and Jamaica, so no matter where you are in the world, this software can work for you.

IndicaOnline


The Indica Online MMJ POS system has features to manage inventory, staff, and patient profiles, as well as your sales. It also features a digital signage system so patients can see when their medicinal marijuana is ready to pick up.
The software has strong, HIPAA compliant security features to ensure the privacy of patient records. It's currently available and compliant with all legal US states and Canadian provinces.
You can try the software for free for 14-days. After that, it'll cost you $99 – $299 a month depending on which package you choose. When it comes to POS systems for dispensaries, this is definitely a worthwhile choice.
WebJoint

WebJoint offers great software for the cultivation and retail of marijuana. Its POS software will help you keep track of inventory and keep sales records. They can also kit you out with all the POS hardware you need from cash drawers to ID sliders. It's cloud-based and optimized for mobile devices, so you can manage your business on the go.
The software is also built for marijuana deliveries, so you can take orders and assign them to your nearby drivers. It even offers a website builder for cannabis sellers! All of this makes it a great package for anyone in the marijuana business. Schedule a demo with them or watch the video on their site for more details.
CannaLogic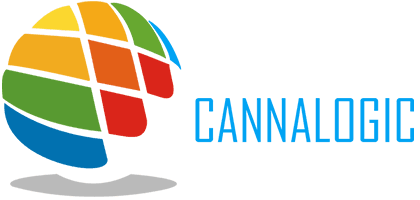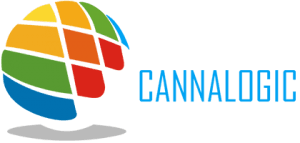 CannaLogic is another seed-to-sale system helping marijuana sellers to cultivate and sell their products. They offer a POS sale system featuring an iPad and Bluetooth printer, along with a customized e-commerce website and mobile app to make ordering easy for customers.
Growers can benefit from their innovative Blockchain Plant Tracker, which helps monitor your cultivation from seed to harvest.
You'll also benefit from easy inventory tracking, analytics, and marketing features which let you alert customers about promotions. All of this makes selling from your dispensary a breeze. Their website includes a product video for you to learn more.
Nature Pay

Nature Pay offers a slick interface that's usable on tablets and mobile devices to make selling from your dispensary easy. It can also help you manage and sell from multiple stores if you have more than one branch. The system connects to online sales systems too, so you can stay compliant with all state regulations and laws while selling marijuana online.
They also offer cloud-based seed-to-sale software to make sales and management more efficient, as well as marijuana banking services. Nature Pay can be contacted via their website if you want to know more about their software and implement it in your dispensary.
Bindo POS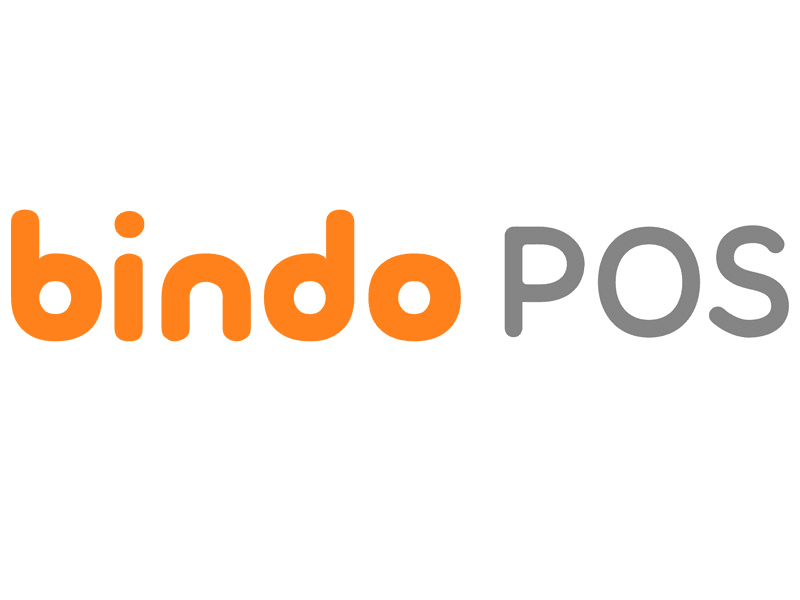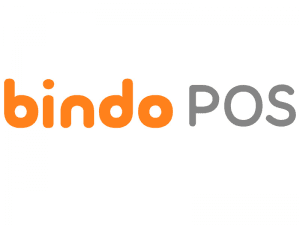 Bindo offers a POS system serving all kinds of restaurants and retail stores, including marijuana dispensaries. You can make transactions with their iPad touchscreen system with a card terminal. It also offers support for gift cards, Apple Pay, and customer loyalty programs.
Their online software offers plenty more features, including inventory management, analytics, and an e-commerce storefront you can embed on your website with one line of code.
They have great reviews all across the web for their Dispensary POS systems. You can test out their Free Trial on their website and Request a Quote for your dispensary if it seems right for you.
420 Soft

Another comprehensive POS, management, and marketing system for dispensary owners. You can keep track of patients, create accounts with different levels of access for your employees, and see your inventory levels from anywhere.
The software is all online, so all you need is a web connection and you can access it from any device. It also allows you to send emails or texts to your patients, making it easy to market and promote your dispensary.
One of the best things about 420 Soft is you can try all of their features out immediately. Just visit their site and try out their online Demo to see if it's right for your store.
THSuite


THSuite is simple to use and easy to set up. The software features real-time compliance integration to sync with your state's traceability system. It also gets all of your data from your state's API, allowing you to start selling and managing with THSuite immediately.
You'll benefit from all the essential features such as a Cannabis POS system with offline support and inbuilt inventory management and reporting. The system also has accounting features that can sync with QuickBooks to handle your bookkeeping and tax reporting with ease.
This is a practical interface with a range of features designed specifically for cannabis sellers. You can contact THSuite from their website to try out a free demo – they promise to respond within 6 hours.
Shuup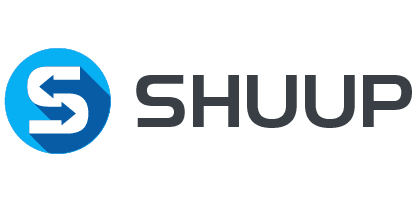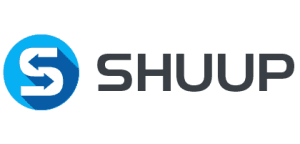 Shuup offers an all-in-one package for all kinds of retail stores. You can get their Point of Sale system, an online store, marketing and accounting support, and even local deliveries under their monthly subscription.
It offers POS Systems for Dispensaries with up-to-date compliance features and seed to sale integrations. Its delivery features also make taking orders and delivering to patients a breeze.
The most basic package is $29 a month offering POS, online sales, and delivery features for one user and one location. Upgraded packages offer more users and locations, worth looking into if you're running a chain of stores. You can check out a Demo and find more information on their website.
OMMPOS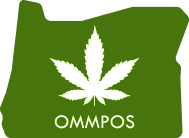 OOMPOS is an internet-based point of sale and inventory management solution that integrates easily with METRC™ for simple and quick state reporting.
For Oregon dispensaries, OMMPOS is the 1st METRC integration dispensary management system. It supports Windows, Ipad, Mac, Android and a bunch of other systems so you can use almost any device.
Their plans range from $50-$300 per month and may include a fee depending on the plan you go with. They even have an API if you want to integrate other software or your internal apps with OOMPOS.
Flowhub


Not only is Flowhub a point of sale software for cannabis companies but it also is the leading compliance software in the industry.
Their POS is hardware-friendly and super customizable. You can create custom sales flows as well as compliance, Metrc integration, and tax tools.
If you have multiple dispensary locations, Flowhub can easily sync between all of your stores so everyone is on the same page. Flowjub is used by some of the most successful dispensaries including Native Roots, The Green Join and Green Dragon.
Like some of POS systems, they have an API (paid) that can integrate with Leafly, Springbig, Paybotic, etc.
For a boutique, single location dispensary, you are looking at about $500 a month with a $1000 one time set up fee. For enterprise businesses, you will need to contact them to get a custom quote.
Meadow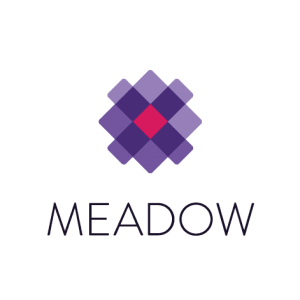 One of the newest and coolest POS systems to hit the market for dispensaries is Meadow.
Meadow has a comprehensive and simple to use system that is user-friendly and includes a ton of great features.
With Meadow, you can be in control of inventory, compliance, reporting, loyalty, online ordering, and even delivery. That's right, you can have a delivery service (if your local law prohibits) with dispatching, tracking, and SMS communication.
Meadow does not list their pricing and requires you to contact them for pricing.
Why POS Systems for Dispensaries Are Essential
When it comes to selling in your dispensary, you need a POS system suitable for selling marijuana. These 13 options all help you sell while remaining state compliant and keeping up with your local regulations. They also offer features designed specifically for cannabis growers and retailers, so you can be assured all your needs will be covered. That's why they're the best POS systems for dispensaries.
An efficient marijuana POS system is well worth investing in- not only will it help you make sales, but it'll also help with marketing and speed in daily operations. All of these options are suitable, with some being more suited to things like selling medical marijuana, growing or delivery. Be sure to take a look into the interfaces and prices to find one that's right for your business.