Do you have the coverage you need to protect your marijuana business or dispensary financially? As great as the marijuana industry is, businesses are open to all the usual pitfalls like fire, theft, cyber attacks, and lawsuits. Luckily, there are many premium marijuana insurance companies catered specifically to you.
Marijuana insurance companies can protect you from all kinds of damages, whether it's physical damage to your property, your products or even lawsuits. Whether you're a small business or experienced dispensary, you're always vulnerable to financial risks.
It goes without saying that you'll want to protect your business from harm, so here are some of the best marijuana insurance companies to consider.
Cannasure
www.cannasure.com/

Cannasure is an experienced marijuana insurance firm covering everyone from growers to retailers and even landlords of marijuana facilities.
Whether you're managing a head shop, medical dispensary or anything in between, Cannasure can help you with coverage. They have packages to cover General Liability, Product Liability, Crime, Professional Liability and a lot more. You can view their services and even get a risk report on their site.
Leaf Insurance
leafins.com/

Another insurance company which provides coverage for all kinds of cannabis companies. They offer specialized insurance policies aimed at businesses across the industry.
For instance, if you're selling marijuana their Dispensary Insurance package can help with Dispensary Insurance, Commercial Auto, General Liability, and a whole lot more. They also have packages geared to growers and manufacturers.
Oregon Cannabis Insurance
oregoncannabisinsurance.com/

With over $750 million in yearly marijuana sales, Oregon is one of the best places to start a marijuana business in the US. But when you're handling expensive products and properties, insurance is essential.
Oregon Cannabis Insurance is tailored to businesses across OR, covering growers, manufacturers, and dispensaries. They have a range of policies and business resources available on their website.
Cannabis Insurance Professionals
www.cannabisinsuranceprofessionals.com/
Cannabis Insurance Professionals live up to their name. Based in California, this insurance company also helps dispensaries, cultivators, manufacturers, landlords, testing labs, and even investor organizations. No matter what you do in the marijuana industry, Cannabis Insurance Professionals have a policy catered to you.
ATC Cannabis Insurance

atccannabisinsurance.com/
Canada's marijuana industry is growing fast, especially with legalization around the corner. ATC Cannabis Insurance covers marijuana companies all across Canada. They give you financial protection for products, equipment, liability, and business income.
They have coverage options for all kinds of business in the marijuana industry. Even landlords, building owners, and garden stores can get coverage here. If you're operating a marijuana business in Canada, ATC is well worth looking into.
National Cannabis Insurance Services

ntlcannabis.com/
National Cannabis Insurance Services have a team with over 70 years of experience in the insurance industry. Therefore, you can trust them to protect your business. The firm itself is focused on providing the best coverage possible for marijuana businesses.
Dispensaries, growers, transportation services, and more are covered by their range of policies. They consider everything from product insurance to cyber liability and equipment breakdown.

Hub International
www.hubinternational.com/industries/agriculture-insurance/cannabis-insurance/
Hub International is a massive insurance company with partners all over the world. They cover a wide range of industries, and marijuana businesses are included.
Their Cannabis Insurance covers all kinds of businesses from all the problems they're likely to face. You can check out their website to get information, find your nearest Hub International office or request a quote online.
US Cannabis Insurance

uscannabisinsurance.com/
US Cannabis Insurance offers coverage for businesses in legal marijuana states all over America. Whether you're in one of the major marijuana states like Colorado, California, and Oregon or even somewhere like Alaska, they can help you.
If you're a US-based marijuana company looking for financial protection against risks, you'll be impressed with their offerings. They'll cover you against all kinds of liabilities and issues so you can have the peace of mind that even in the case of a disaster, your business will continue to thrive.
Aspen Insurance Agency
aspeninsuranceagency.com/cannabis-business/
Don't be fooled by the name- Aspen Insurance Agency is based in Denver and serves cities and towns all over the state of Colorado. This is a tenured insurance firm with 20 years of experience in providing coverage for various industries.
Aspen Insurance has packages aimed at cannabis businesses. With the billion-dollar marijuana industry in Colorado, there's a lot of revenue to protect. If you're a Colorado marijuana business needing protection from risks, then contact them for a quote.
Premier Dispensary Insurance

premierdispensaryinsurance.com/
Premier Dispensary Insurance is a specialty division of Stratton Agency, a leading national insurance provider founded over a century ago. As such, you can expect high-quality services from their specialized marijuana insurance.
Marijuana businesses across the United States can benefit from their cost-effective coverage. They offer insurance for retailers, cultivators, and landlords. Visit their website to view their full range of services and even ask for a free quote.
Cannabis Insurance Solutions

cannabisinsurancesolutions.com/
Whether you're looking to protect your products, your premises, your professionals or everything in one, Cannabis Insurance Solutions has what you need. They have insurance quotes tailored towards all types of marijuana businesses. They also offer a helpful FAQ covering any questions you're likely to have.
It's easy to contact Cannabis Insurance Solutions if you're looking to protect your cannabis business. Their website is easy to navigate and even allows you to sign up online. You can also ring them directly if you want to talk to them directly about how they can help your business.
Insurance Inc
Insurance Incorporated is an experienced California firm with services dedicated to Auto Insurance, Life Insurance, Home Insurance, and a lot more. Another one of America's biggest industries is also covered- cannabis.
You can contact them to build a customized package suited perfectly to your business. They're no stranger to covering growers, retailers, manufacturers, and even consultants. No matter what your insurance needs are, their range of policies can help you keep your business afloat no matter what happens.
Cover Cannabis

covercannabis.com/
When you need protection for your cannabis business, Cover Cannabis is another prime choice. The company has been providing insurance for marijuana companies for over a decade. As a result, they know the ins and outs of working in the industry. You can rest assured you'll be getting discreet and reliable services from an experienced firm.
Their website offers an attractive user interface making it easy to find exactly what you're looking for. Detailed policies are on offer for all kinds of businesses, including things like smoke shops and delivery services. It's also easy to get a free quote- just enter your details online and they'll get back to you fast.
Cannabis Insurance Advisors
Cannabis Insurance Advisors are specialists serving companies in Michigan and Illinois. While recreational marijuana is still illegal in both of these states, they play host to thriving medical marijuana industries. Those serving medical marijuana patients in the Midwest can get affordable coverage from here.
Protection is available for your stock and your property. Coverage is also offered for things like Worker's Compensation and Medical Malpractice. Various organizations build the infrastructure for the medical marijuana industry and packages are offered for all. Growers, manufacturers, and of course dispensaries can get all the coverage they need.
Cannabis Insurance Associates
cannabisinsuranceassociates.com/
Cannabis Insurance Associates is a division of Brown & Brown Insurance. This is one of the largest insurance companies in the world, so you can rely on experienced professional coverage.
They consider all kinds of cannabis businesses, along with the associated risks. If you're looking for insurance, look at their website to contact them for a quote. Businesses who need to upgrade their insurance can also benefit. They also provide a step-by-step process to fill in any gaps left by your current insurance. You can certainly expect high-quality coverage from this leading firm.
OG Cannabis Insurance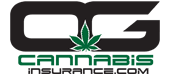 ogcannabisinsurance.com/
This specialist cannabis insurance firm is amongst the biggest and best in California. However, they also offer services to several states, including Nevada, Oregon, Washington, and Arizona. OG Cannabis Insurance has been operating for over 18 years. Therefore, you can rely on experienced advisors to bring you the premium protection needed for your business.
You can find packages for various marijuana businesses. For example, growers can get protection for their crops, equipment, and potential losses from things like fire. Dispensaries can also protect themselves against any kind of damage. Even things like marijuana events are covered by OG Cannabis Insurance. Check out their website for a quote.
S2S Insure
S2S Insurance stands for seed-to-sale. That means whether you're a grower or a seller, you can rely on full coverage from this specialized insurance firm.
The firm has offices in Florida and Colorado. However, insurance packages are available for all states. Whether you're growing marijuana or selling it, they can help you. Coverage for cyber defense, transportation, and worker's compensation is also available.
Conclusion
While regular insurance companies can cover some of your needs, it's better to use a specialist firm. These companies have insurance packages geared specifically for marijuana businesses. Since things like theft and legal issues are common in the industry, it's important to cover yourself. After all, failing to do so can result in serious losses.
No matter what kind of business you're running, be it dispensary or grow operation, it's well worth getting insurance. There are many accidents and incidents which could cause your business to fail if you aren't covered. Most of these sites offer free quotes, so there's no harm in inquiring and getting advice on exactly what your company needs.