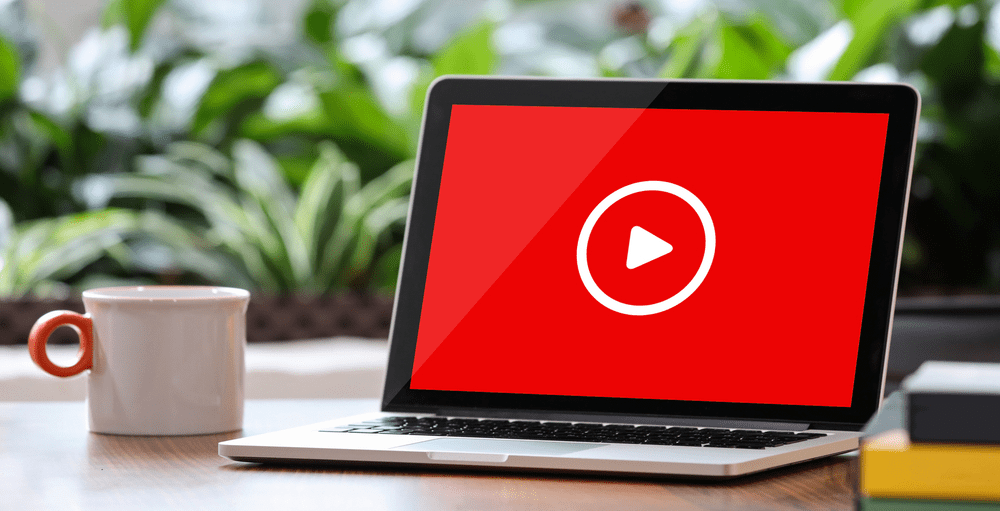 Imagine you're someone who has been contemplating cannabis use but is intimidated by the prospect of walking into a retailer or dispensary for the first time.
What would you think? "Will it be like a head shop? What are the salespeople like? Will I even know which questions to ask?"
As a cannabis retailer who has been immersed in the industry, it might be difficult to picture how those with more conservative beliefs perceive marijuana, whether it's marketed for recreational or medicinal use.
Potential customers who have never experienced the benefits of cannabis, or Baby Boomers who are interested in reconnecting with cannabis after many decades, are likely aware that modern hybrids, delivery methods and attitudes are vastly different than what they were even 20 years ago. Cultural and generational perceptions of cannabis also contribute to the barriers that retailers are working hard to breach when marketing to more mature or conservative demographics.
Video marketing is a valuable tool in the cannabis marketing toolbox for cannabis retailers who want to empower and encourage potential customers, eliminate their misconceptions, and give the "cannabis-shy" demographic the confidence to visit their establishments. Here's how to use video as part of your marketing strategy.
Video Improves SEO Rankings
Video content is dominating web traffic and driving trends in online marketing for cannabis companies. When businesses integrate video and blog content on their websites on a regular basis, search engines recognize the frequent updates. When content is shared across multiple platforms and viewers are directed to your page, search engines take notice, and ranking improves.
This is called content marketing and is one of the best methods to generate more traffic and customers to your website or business.
Video Content is on the Rise
In early 2017, the social marketing platform Olapic in collaboration with research specialists Censuswide published a study comparing Millenials' and Baby-Boomers' consumption of user-generated content (USG). Their findings are astounding.
27% of consumers (age 16-65) are turning to USG over traditional commercials to help them make purchasing decisions.
Where younger generations gravitate toward ads using static photos, Boomers favor information communicated through written content and video
Adweek's review of the study includes a quote from Olapic co-founder Pau Sabria: "Seventy-six percent of consumers believe the content that average people share is more honest than advertising from brands," he said. "That should serve as a wake-up call for brands to start exploring the use of authentic content in ads and marketing to build trust and create a more meaningful dialogue with their customers."
[bctt tweet="27% of consumers (age 16-65) are turning to USG over traditional commercials to help them make purchasing decisions." username="marijuana_seo"]
When cannabis retailers create relatable, original and shareable content, they're better able to connect with their more elusive markets. Marketing giant HubSpot has reported an uptick video's popularity in 2016 and predicts that 2017's statistics will confirm the continuing rise of user-generated video content. HighQ produced an infographic on HubSpot's findings, including the following statistics:
52% of marketing professionals worldwide name video as the type of content with the best ROI.
By 2017, video content will account for 74% of all web traffic
85% of video on Facebook is watched without sound (see tips below)
When marketers include video in their e-mail campaigns, click-through rates increased 200-300%.
[bctt tweet="52% of marketing professionals worldwide name video as the type of content with the best ROI." username="marijuana_seo"]
Thought Leadership
Your industry is competitive, whether you operate as a recreational cannabis retailer or as a dispensary for medical marijuana. Set your brand apart by producing professional, informative videos that convey expertise, respectability, and innovation.
How will your cannabis business benefit from your role as a "thought leader"?
For one, your video links will make the rounds on social media as the public discovers them and recognizes their value. This will drive more traffic to your website, and more traffic through your front door.
"Show this to Dad! It might convince him to try cannabis to help with his appetite."
"Have you seen this review on that strain you just read about? Their shop is just across town, and they have it in stock!"
When you offer clear, useful, and relatable information in your videos, you earn a position of authority among customers, vendors and industry peers. This presence instills trust, facilitates new relationships and opens doors for broader marketing opportunities.
"Your video series is fantastic. We'd really like to see our product associated with your brand."
"We'd like to interview you for our (article/magazine/industry association newsletter). You seem to have a firm grasp of industry trends."
"This guy seems to know what he's talking about. I'd rather check out his shop than take my chances on someplace I've only seen advertised in the weekly entertainment paper."
Preview Your Showroom
Take away the shroud of mystery for potential customers who have no idea what to expect when they walk through your door. Someone still on the fence about cannabis use will feel more comfortable if they have "scouted" your dispensary from the privacy of their own home.

Produce a video tour of your establishment with staff manning the counter, and recruit a few actors or friends to pose as customers with whom your target audience will easily identify. Do you have a reference section in your showroom? Let your viewers see that they can come in to browse your book selection if they're not ready to commit to your consumables.
Be sure the script addresses the novice shopper, and that the video reassures the viewer that her experience visiting your dispensary will be much the same as a trip to a neighborhood pharmacy, bakery or boutique. Do you accept credit cards, or are you cash only? Are your customers required to present a medical card?
Don't assume your audience knows the basic laws pertaining to cannabis use in your state. Include what you feel is appropriate in your video, and tell your viewers where they can find out more about your state's medical marijuana or recreational cannabis laws.
If local laws prohibit this type of advertising, contact your local television news station. If you have identified a reporter who has covered cannabis laws in your state with dignity, respect, and accuracy, invite that journalist to do a story on your location. Be sure to practice mock interviews and seek the advice of both your attorney and your peers to avoid issues, but note that media publicity, when effectively managed, can help your business. Make sure you can embed the video on your own website.

Offer Video Tutorials
Teach new customers how to shop at your store by developing content that educates them about cannabis and its uses. Demonstrate the various delivery methods, with an overview of the benefits of each.
How might topical oils be a better choice for some than others? How is vaporizing cannabis different from smoking it?
Produce a series on the different hybrids you offer and their effects. Include captions so viewers can take notes, or properly pronounce important terms.
Invite your edibles supplier to share some basic recipes or baking techniques, and feature a variety of specialists to discuss topics in their own area of expertise. How is CBD oil made? What steps does your producer need to take to stay in compliance? When you provide insight into the inner workings of your industry, you help legitimize cannabis to those who still cling to outdated beliefs.

As a bonus, you humanize the members of the cannabis community. Relatable content helps generate customers, and people like to do business with vendors they feel that they know. Be consistent and frequent with your video uploads, as fresh, new content helps improve your SEO rankings and keeps your audience loyally engaged.
Show your respect for your audience's privacy with the following tips:
Out of respect for your customers' sense of discretion, use captions on your videos so they can be viewed on mute.
Begin your videos with several seconds of title screen that invites the viewer to turn down the sound. Let them know the videos are captioned, for their convenience and privacy.
"You're welcome"
What you're showing isn't as important as the image you convey. When you use video content to present your establishment as a clean, safe, professional environment, staffed by approachable, knowledgeable employees, potential clients will feel comfortable and confident selecting you as their cannabis retailer.
Your videos, shared through various online platforms and integrated into your website and blog, will place you ahead of your competition as a thought leader in the cannabis industry, your general retail community and as a trusted, welcoming resource for novice cannabis users.