Cannabis use, whether for medical or recreational use has only recently found an acceptable legal business market in several states across the U.S.
Because of the legalities that come with marijuana companies, few website hosting services are willing to let these companies host their business websites.
Because of this, we've compiled a list below of some of the best web hosting for a marijuana business. No matter what your goal or needs for hosting, everyone should be able to find something that works for your business and that is what we hope to offer with this list.
So here are the best web hosting providers for canna-businesses:
1. Weed Hosts

Weed Hosts is a branding platform for Hosting Plus Network which they created in order to let cannabis companies know that they are a friendly hosting website that helps design functionality for a cannabusiness.
They are most noted for their amazing customer service that includes being able to contact the server manager by phone any time of day. Because of their dedicated name to weed hosts, they do offer specific customization for cannabis businesses and their customer service is able to help solve any kind of issues you might face in relation to branding cannabis or problems with the website. In fact, they stand out so much they were just awarded the "best cannabis hosting firm" by Global Health and Farma News.
The only downside is that it doesn't offer many pricing options and the higher-priced options don't offer much variety from the small packages. They do offer specific plan prices for working just with WordPress though.
2. GlowHost
Glowhost is designed specifically just to host cannabis businesses, meaning it only caters to this type of product and clearly shows in it's pricing packages with "Canna-basic", "Canna-biz", "canna-custom" that range from $24 to $229".
It offers everything from shared hosting to DIY web building design. It even offers incredible extras such as SSL certification and hacker repair in case any hacker was able to get through their incredible security that comes with the site.
They have an in-house response team that equals upfront and rapid response and they not only offer rapid response but custom services based on whatever kind of needs you might have. They are willing to and happy to work with whatever you need.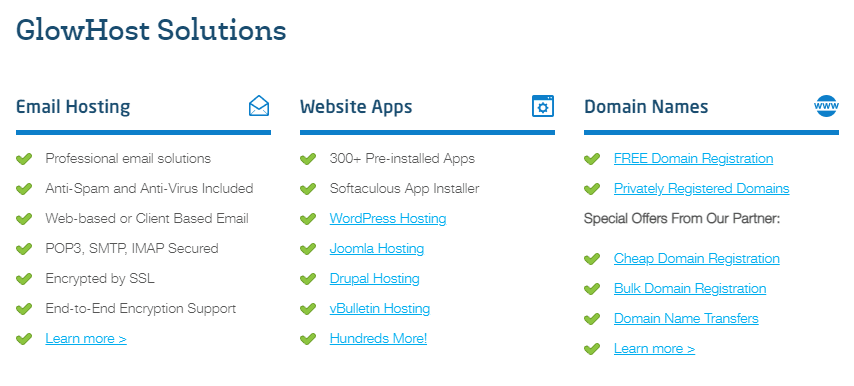 They even offer custom social media teams built with your branding logo with their own version of Canva that's intended to work primarily with their website. Glowhost's primary goal is to meet you wherever your cannabis business is and help you reach your full potential by providing all the tools you'll need in one place.
3. Cannaweb Solutions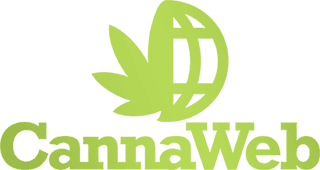 Cannaweb not only offers website hosting but a variety of resources that include virtual assistants and a team that will set up product ads and web design for you.
Essentially, they can run your business and all you have to do is sit back and collect the money. They even offer social media training, management, consulting and creation meaning their business is 100% customized to whatever you need for your cannabis business and it's all handled by the same team, in one place. While they don't list any sort of featured prices, this is because they customize the package to your needs. You only pay for what you use and none of the extra features you'll never take a second look at.
This company helps to take the confusion and frustration of figuring out what you need from a website hosting service by consulting with you and helping you figure out a plan step by step so you cannot only consider your website design needs but consider your budget as well and adjust as necessary.
4. Direct Hosting

Direct hosting is based out of Canada and built for cannabis and vaping companies e-commerce businesses since it has been legal to sell products in Canada since 2018.
It has both servers for website hosting and e-commerce hosting that work together to combine everything into one product. It also hosts your domain and your email all in one spot, but all at separate costs. It also offers video hosting on a separate packaging as well. Their team can also manage website hosting for WordPress, magneto and more and can handle more than one website.


Unlike other website hosting services, they don't offer design services or any other kind of helpful extras and stick to what they know best, website hosting.
To add even more confusion, there's no price discussion o their website so there's no certainty on how much it costs or what the services come with. This company is probably one of the least forthcoming on the list, but the services listed on the website make them a viable player in the hosting business, you can always call for a custom pricing if necessary.

5. Brainstorm Hosting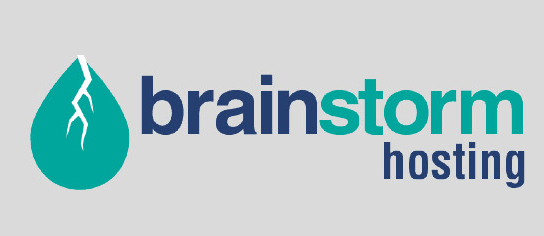 Brainstorm hosting has teamed up with sites like WordPress so that they can help specifically manage the cannabis side of sales and take care of any needs a cannabis business owner might need. They help you take of website design and upload and then they help you market as well by offering a separate marketing package that also includes creating content.
The packages are sold separately, meaning if your website is already up and running you can get content created for you, but the hosting services include themes designed just for the best cannabis hosting servers for all of your business needs. They will even help you migrate servers for free and have themes designed specifically for WordPress based cannabis businesses.
You can manage everything from this company without having to worry about managing a hundred sites you can't remember and they offer a dedicated tech team to help you out with any issues that might arise.
6. Green Marimba

Green marimba offers a website hosting service just for cannabis dispensaries to host their products.
The services include hosting, security, maintenance with optional website design and development and rapid integration of new functionalities into an existing site, meaning the company can build your entire website from front end to back end and in between so all you have to do is sit back and deliver the product.
This site goes a step further though with ready-to-go Metrc-integrated templates for fast development so that you can keep up with demand and see what your best pages and products are and even keep back-end functionalities for inventory management, wholesale purchasing and vendor management, reporting, web marketing, customer relationship management all in one dashboard for easy upkeep.
Having one place to keep all of your reports makes it incredibly easy and quick to maintain your website and you can always ask the company to help manage it if you need to.
7. 420 Web Designs
420 web designs is another web design company that offers web hosting as it's main service.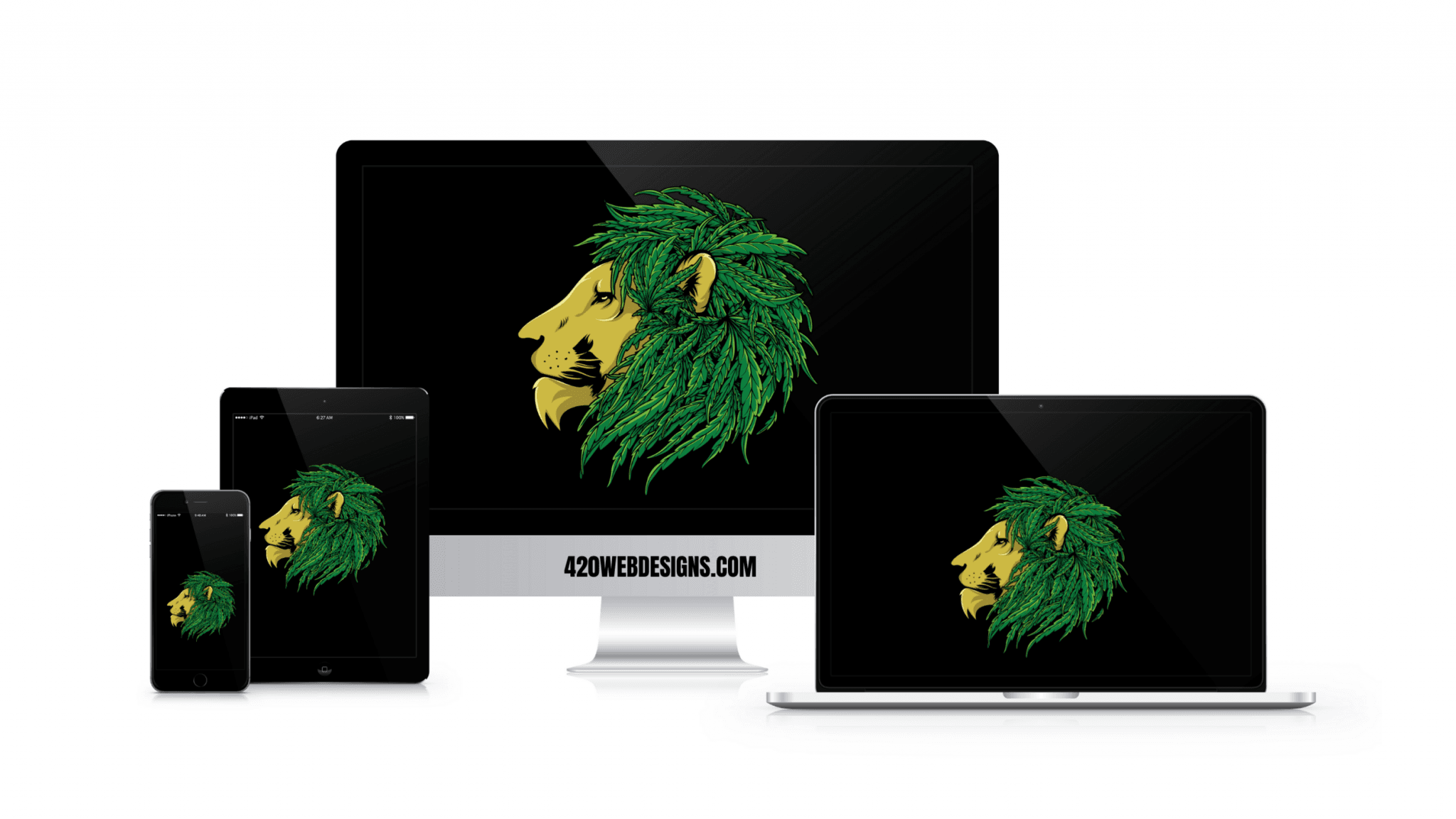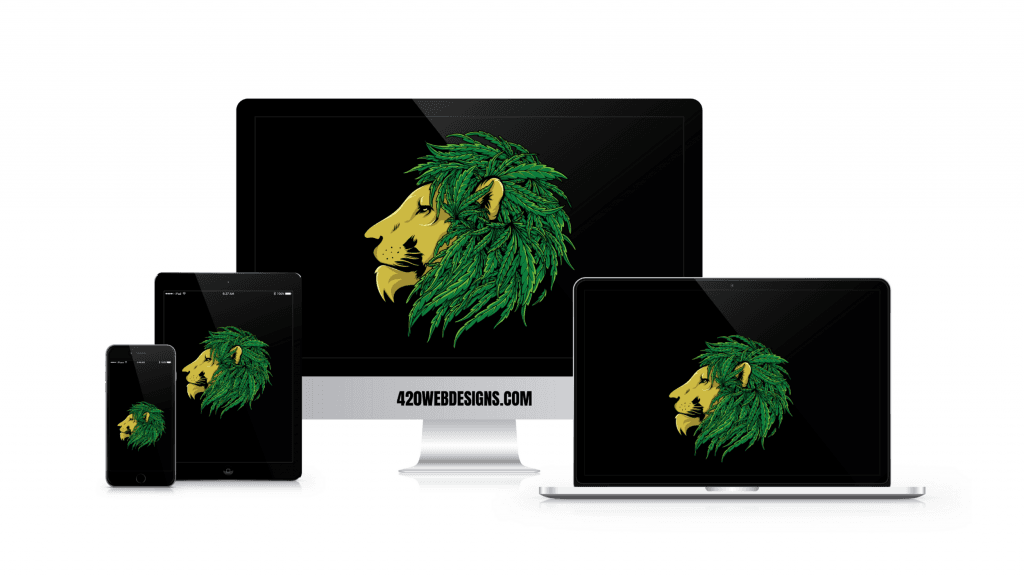 They not only design your website with high quality, custom templates, but they will also set the website up on WordPress or any other server that you wish. They also offer marketing for the company as well, leaving very little else for you to do. This company has 20 years of marketing experience and even includes developing your brand name and logo into the consult.
Unlike most companies, 420 separates both marketing strategy and marketing planning so you can see the difference and continue to make sure your marketing is efficient by researching your demographic for you and providing you with the best plan of action to reach your target audience. They also help you decide which social media platforms you need to be on and how to use that platform to reach your customers.
However, all packages are custom-designed so before you can find a price point, you need to book a consult with the company.
Wrapping Up
Building your brand is already hard enough. You shouldn't have to consider doing everything else alone as well.
Whether you are already in the middle of a business and looking for more online exposure, or you are a new business looking to hit the market, there are many things to consider when it comes to hosting your canna-business. You can even hire companies to run all of your business from front end to back end depending on your budget.
Websites like WordPress are easy and convenient to use, but if your company faces any kind of legal issue these companies may quickly take the website down.
Companies that help cater to cannabis can help solve these issues and keep your company up and running. In the end, the choice is up to you, but this list should help you make the best choice for your path in the end.